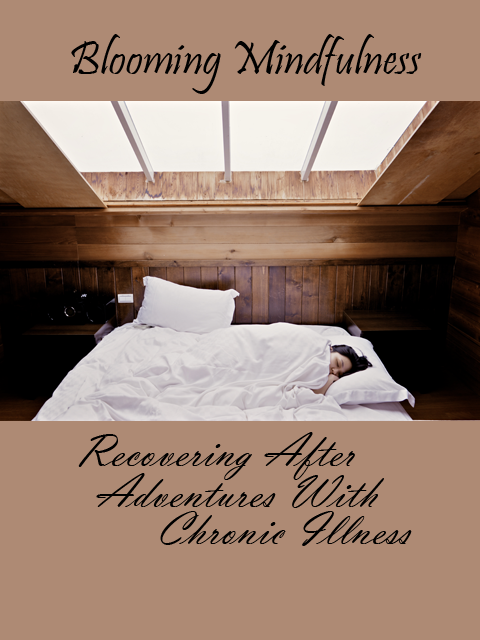 Hey everybody!
Phew what a week!!! Monday I travelled alone by train to London to stay with my best friend Louise, we both have chronic illnesses so we mainly rested, but we did go to see two plays! And then I came home, rested for one day and then went to a convention where I met some of the cast from IZombie!
London is overwhelming in itself because of me mostly being home alone and being in a small town, but add into that a convention and I feel dreadful! My pain level is about 11/10 and my fatigue saw me not get out of bed until 3pm today!!! I need a holiday to recover I think, instead I am at home and using everything in my arsenal to be able to get my body through it!
I love having these little adventures, but my body really struggles with it so I have to be careful and rest lots, which I did. Thankfully Louise understands and we only went to the plays with nothing else planned while I was there. We spent a lot of time in our PJs and resting which was a lifesaver when I went to the convention!
Now I have a pressure migraine, I am so tired and my upper back in painful, my arms and legs are burning and overall I just need time to recover. I do struggle with giving myself a break and understanding I need to rest more than most people. My father my whole life made jokes that I am lazy and he still does it now, I often feel like I let him down because I am not able to work or to keep up with things like he can.
However, I realise he just doesn't get it and I have to quiet those voices that make me want to push myself to the point where I have a flare and end up needing more meds or referrals for more care! Instead, I need to rest, to use whatever medications, lotions, potions, heating pads or anything at all that can help my body recover. I wish I could ignore my body and push through but that would be stupid, I am not well and I need to give myself a break. So I will look through my photographs from my adventures and remember it was all worth it!!
Namaste xxx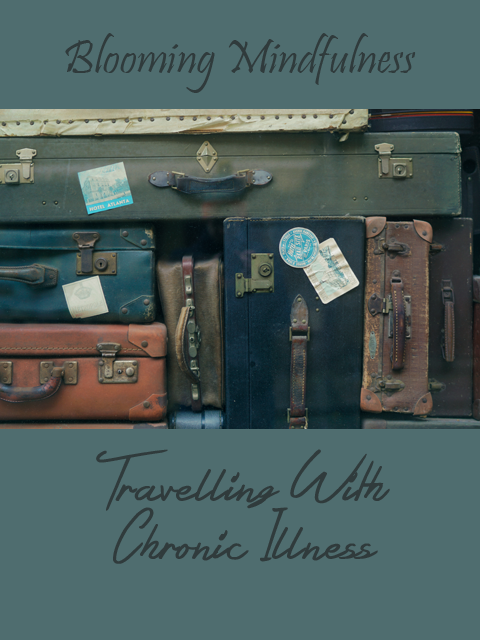 Hi everybody!
So I am really excited I am going to London tomorrow for a few days to spend some time with my best friend Louise and to see some plays. London is not the most disabled friendly of cities and I find it can be a case of lots of planning when it comes to making it happen. Thankfully, Louise has lived all her life just outside London, and has suffered with chronic illnesses for most of her life so she is used to dealing with things and is great at navigating the city.
Both she and I suffer with fatigue so we have nothing planned during the days we are going to simply rest and concentrate on the two plays we have booked. Booking disabled tickets for theatres in London I have found to be a bit of a lottery, sometimes you get a free ticket for a carer, sometimes you have a terrible view it is all down to the individual buildings.
Planning travelling around the city can be difficult as well because the Underground system was built so long ago and most of the stations do not have wheelchair access because they do not have lifts. I have however, enjoyed seeing the city through travelling by bus, which can be hard to navigate, but all busses have lift access and wheelchair spaces.
Louise and I however, usually go by taxi, we are both disabled which means her parents do not need to worry about us as much and you can just sit back and relax. I will say though be aware that some taxi drivers can get grumpy when they see that you have a wheelchair so make sure to mention you use one when booking!
The biggest obstacle for me is not so much travelling within the city though, it is the journey to London, which thankfully is one train with no changes! They are easy to book, British Rail has a disabled booking line and you can call to book assistance which will be help on and off the train. Because I will be using my wheelchair they will use a ramp to get me on and off the train and I will get help both ends and both times I will be using it.
My anxiety comes into play because though I have booked assistance every time I have travelled, there has been a couple of times when nobody has come to get me off the train! This is incredibly scary and I get afraid that I will be left alone on the train unable to get off or taken somewhere far away! Thankfully my friend is meeting me off the train in London, and my husband is meeting me this end, I will of course be adding photographs to my instagram and updates to twitter so make sure you are following me for my London adventures which I will tell you all about when I get back!
Namaste xxx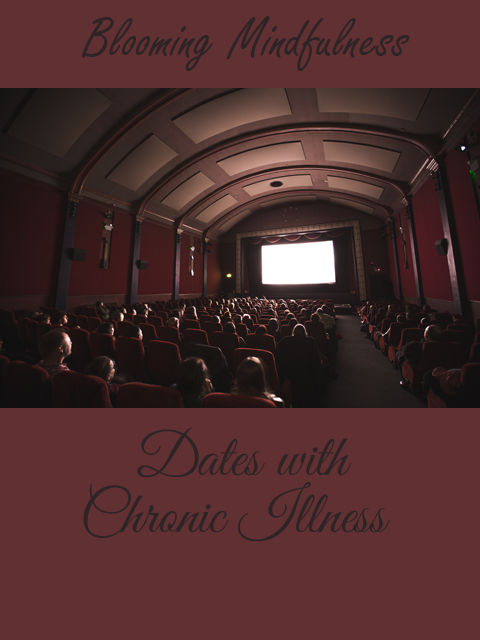 Hey Everybody!
So yesterday morning my husband took me to see Guardians of the Galaxy vol2 and out for lunch because I love going to the cinema and I was so excited to see it. I have recorded a You Tube video of my review which I will post up tomorrow so look out for that.
However, today I want to talk about how this sort of day affects me and people with chronic illness who just want to have fun! First of all, choosing what to wear and doing my make up gave me so much anxiety and I always get this way when I am going to be around humans. If anyone watches the news you know how scary the world is and I rarely leave my house so I often worry about going out, but I am stubborn and I push through it and make myself face the world.
I have been struggling with pain the last few days especially in my neck and arms, and I found this was made worse by the cinema seats. The cinema we go to is really nice, and for anyone sitting for long periods is difficult in one position, but I was constantly having to do neck movements I have learned in yoga to try and help the pain.
I also took my own snacks because my nausea was bad, I was thankful for this because I did not want to completely ruin my healthy eating just for one day out! Having a coke between us in there was nice though because it meant I did not get dehydrated, but the sugar in that stuff sent me a bit loopy!
Of course, cinema's are always loud and that triggered a lot of pain for me because loud sounds increase my pain and I know a lot of people with chronic pain find this. I can no longer listen to loud music or tolerate loud movies and as this was an action movie it was pretty loud with a lot of music. I came away with a lot of pain and wanting to retreat into bed where I could rest, however it is rare I get to go out like this so I wanted to go for some food as well.
We went to Frankie and Benny's which is an Italian style restaurant and we love the food there, I had a fruit cocktail and my husband tried a cola float for the first time. It was a nice chance for husband and I to just chat and relax together and I was really thankful for that, I enjoyed sitting because my leg pain was kicking up a storm by then too! I ate as much as I could of my main, which was spaghetti with tomato sauce and salad with a side of sweet potato fries and I really enjoyed the treat but by the time I had eaten that I knew if I tried to eat a pudding I would end up being sick.
Lastly we went to a store near to there and bought new pillows because our old ones had flattened and were painful and uncomfortable to lay on. By the time we got home me and hubby were exhausted, I was going to record a review of the movie but I had to rest my fatigue was giving me just enough energy to get into my PJs and climb into bed. We got home at about 5pm and I woke up at 8pm, I took my meds and then went to sleep for the night, I really wish people could understand that a date for me and Lee is so hard for us both and though we want to do it more often it just is not something our bodies allows!
Namaste xxx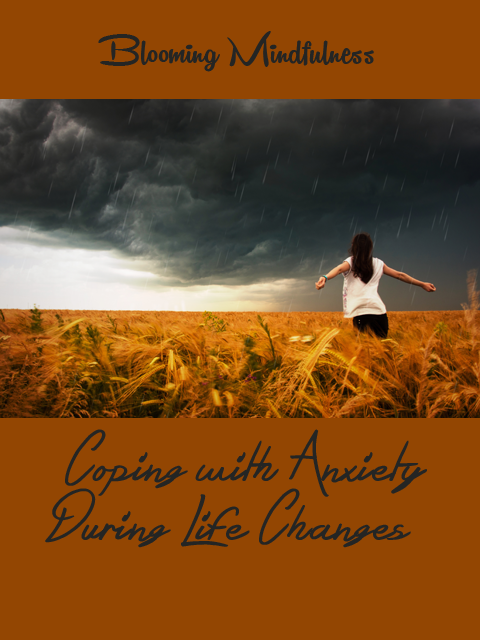 Hi everybody!
At the moment I feel a little like someone just tossed everything that feels safe in my world up in the air and I am running around trying to catch everything!
My husband is a police officer, but he has epilepsy and if he has a seizure he will be put on restricted duty. Also, because of his work he gets very stressed, it is high pressure and he gets a lot of hate from the public etc. So when the headquarters set up a job for officers that are on restricted duties for whatever reason my hubby went for it and got it.
It has longer travel times because he is further away and it is in the city centre so he takes public transport rather than driving. This is of course cheaper and gives him time to read and relax on the train which is great, and the job itself is office based and much less stress so I am really thankful for that.
However, I have an illness called Generalised Anxiety Disorder, which basically means I have panic attacks and fear over things that most people have no issue with. My anxiety is always there and I have had it all my life so I am used to it and day to day meditation helps me to cope with it. However, this new job means that Lee is not at home much more than he was before.
On an early shift he used to be home around 4pm and I would cook and get sorted while he had a shower and it worked really well he was always more tired but we had a system. Now he is home about 6-6:30 and by then I am in pain, extremely tired and unable to stand long enough to cook. By the time he has showered it is time to me to get into bed and it would be impossible to cook for me and I do not want Lee to have to cook after being at work.
Cooking is really important to me, I worked hard for occupational therapy to say I could cook and I have researched a lot so we have food that is not processed or junk food. I have found twice in his first week at work that we have ordered in food because I was not up to cooking so we for sure need a new way! I am frantically trying to find good vegetarian slow cooker recipes which is not easy because there are not a lot of imaginative recipes out there for non-meat eaters!
On a late shift he is home now at least 2 hours earlier which is such a blessing, but he leaves now at about 10am and not 1pm like he used to! Mornings feel like a scramble as he rushes to get ready in time and I struggle to wake up and get my body moving! I am not good in the mornings because my body is stiff, and my fatigue is awful first thing it takes me a good hour or so to wake up enough to get out of bed.
All this change is hard for me to deal with, I am so thankful for this new job and so proud of my guy I could burst, but inside my tummy is like a washing machine and my nausea is pretty bad as well. I am going to take the next few days Lee is off to find some slow cooker recipes I can make on his early shifts so I am not standing for a long time, and finding a way to get our mornings running more smoothly.
I think it is important when anxiety is taking over to breath, it is so easy to forget and let those shallow, fast breaths take over which is part of fight or flight. However, that breathe is extremely unhealthy and unnatural to have all the time, I use the things I have learned about breathing through yoga to slow and even out my breathing so my body can relax and I am not struggling so much with that side of it.
I also step up mindfulness and meditation, both things that stop my mind wandering to imagining terrible things and letting those negative thoughts that tell me I am letting myself and Lee down etc from taking over. I have learned through these things that I am in control of my thoughts they are not in control of me and that was a big lightbulb moment for me with my anxiety and depression.
Humans hate change, we fear it and with my anxiety unnaturally strong anyway it is important for me to thing logically and to remember that by talking with Lee and by organising myself better these things will soon fall into place.
Namaste xxx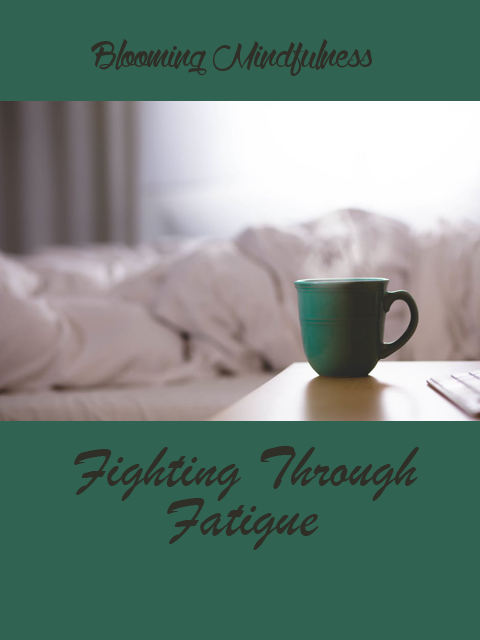 Hey everybody!
So as the year sweeps by me I find myself struggling more with my fatigue, in fact I am not sure it has ever been this bad which worries me to no end! I am someone who has always liked to be active, I have always tried to exercise, I love to read and to learn new hobbies and yet at the moment I can more often than not be found curled up on the sofa doing a zombie stare into space!
At the start of this year, I made a promise to myself to start daily yoga and to get more into crafting especially learning to knit and crochet. However, as fatigue has upped it's game I have found myself struggling to keep up with my housework no matter daily yoga and new skills!
But I am not a woman to be easily dissuaded once I have made a decision I will keep going for it no matter what and those goals are still things that I would love to achieve. So though my body is heavy and my eyes sore and gritty I am going to get with the programme and make things happen…but how I make them happen might have to change a little.
I was trying to power through a yoga challenge on you tube, I have completed it before and was determined to again. However, I just kept on failing and in fact by pushing my body too much I was in more pain as well as more fatigue. So Instead I have concentrated on more restorative yoga routines, my body needs help to keep the strength I have worked hard to get not pushed beyond it's limit! The fact that I am now able to do daily yoga again is lovely, I am now doing shorter routines that concentrate on relieving pain and helping my body to relax before bed. I am enjoying my favourite hobby again and finding my body feeling so much better!
As for hobbies, well I have kind of stalled, my pain, headaches and fatigue are ganging up on me so for now I am going to concentrate on housework and yoga. I am not one to give up or surrender though and this is a 'paused for now' not a 'I give up'.
I am also working hard to make sure I am fully rested at night by getting settled in bed, taking my CBD oil at the right times and not waking too early in the mornings. Trying to feel fully rested when you have fatigue is almost impossible, but I am doing everything I can and at the end of the day when I am tucked up in bed is there really more that I can ask of myself?
Namaste xxx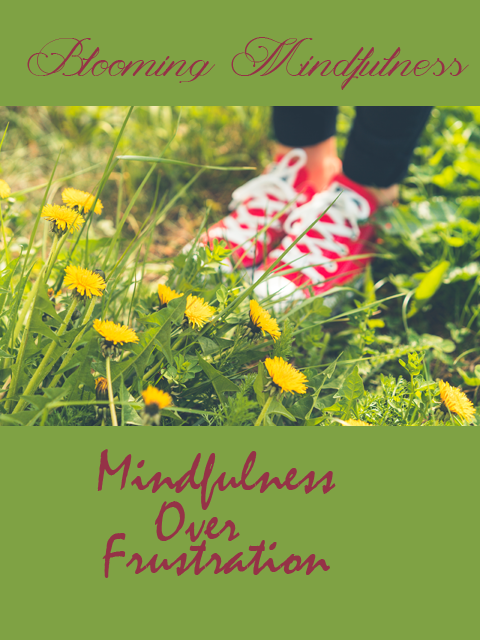 Hey everybody!
So since the beginning of the year I have had the same goal, daily yoga and housework…and every week I fall short!
I feel sometimes like my goals are far off in the distance and I am stood in molasses trying to pull and struggle towards them. I am stubborn, though I set myself goals that I think are manageable I can feel overwhelming frustration and anger at my body and the illnesses that stop me being able to achieve them!
I can at times get snappy with my husband, though I know he is only trying to help me I can feel that frustration bubble to the surface and I can say things in a way that will inevitably lead to an argument and me feeling dreadful.
I have found that learning mindfulness, which is a big part of Buddhism, has really helped me to deal with this faster than I used to. There was a time when I would snap and we would end up not even talking and me feeling like a victim. However, when you have your attention in the present moment, not in the past going over what has happened in past relationships or what was said months ago, but in this moment everything is different. I have realised that I am being snappy and exactly why so much faster, and I stop, I take a breath and I apologise!
Being in this moment takes you from the depressed mind of the past, or the anxious mind of the future and helps you to be in this moment. When I started learning and putting it into practice I started to wonder how much of my life I had missed it is a sobering thought…but I am off topic…
Learning to meditate along with mindfulness has helped me so much this year, I have started every week with the goal of housework and yoga daily. Now, if you do not have chronic illness, this might seem a small goal but to me it is dedicating a lot of my precious spoons, or energy to 2 tasks! However, I used to be able to do this and I felt good in myself, I felt like I was looking after myself and the house and it felt good and I want that again.
Now I remember years ago hearing a saying, 'if the racing driver sets his sights on the wall he will hit the wall', to me this means if I set my sights on the goal I want to achieve I will eventually get there. So right now I might be up to three days, but you can bet there will come a time when I will be able to do daily yoga and housework again!
Namaste xxx
Accompanying video: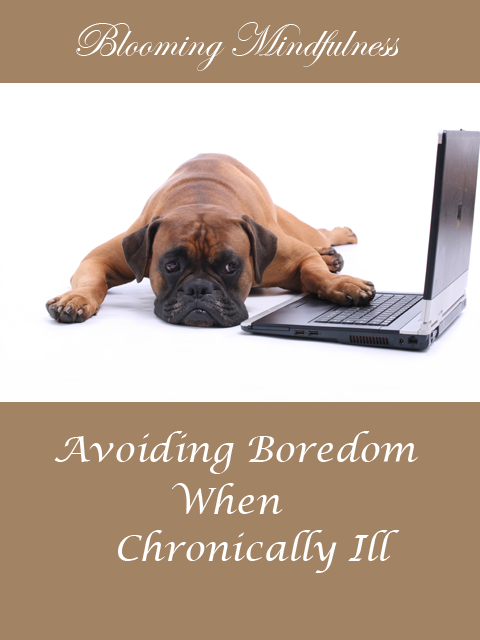 Hey everybody!
So I stopped working about 15years ago, the decision to stop was not an easy one for me to make. When I had to leave nursing I had several jobs in shops and as office assistants, but in the end I had to step away from it all because I just could not cope. My pain and fatigue made it difficult, as well as my brain fog which if anyone suffers with it, makes it impossible to learn new things and retain them well enough to do at a job when you throw in social anxiety!
At first I just kind of fell into a life online, I had just started using the internet at home and I would spend all day on myspace with my friends roleplaying. This is writing as TV and film characters, yes it is as geeky and as fun as it sounds and I still do it on another site.
However, after I married Lee I started to get out of my general depression which had me living a nocturnal life and speaking to hardly anyone. I started to open my eyes and realise that I needed more in my life than that and I wanted to be a better person.
I started to do yoga, and studying about Buddhism and it opened my eyes to learning for fun. Instead of the pressure that came from a school environment and knowing about exams and assignments, instead of a work environment where I was being watched by supervisors etc, I found it so much fun! I started to open my eyes and realise there is more out there than I thought.
I taught myself very simple HTML and started running a few fansites for actors I love and I still have one for Olivia Colman and one for Michael Rosenbaum. The skills I learnt doing this, led me to starting this blog, which was again I wanted a way to improve myself and to give back to a community of people who are often pushed aside or ignored by society because I think people do not like to face illness or how it could change their lives. And now I have started my own You Tube channel and I am starting to learn how to edit, this is probably my biggest challenge but I am excited to see how I can grow and challenge myself.
I have heard so many healthy people say to me "Wow you are so lucky you don't have to work I would love to be at home everyday" and yes they probably would for a day or two, but after a while they would be so bored! I think it can be easy to forget that just because someone is sick they are still a person with dreams and goals. I would love to say that being home alone all day while my husband works is great, but I am here not chilling, I am trying to do the housework and exercise and stay sane while battling pain, fatigue and mental fog that makes my memory so very bad!
I will say this though, if you have a dream, or something you want to learn go for it! Where there is a will there is a way!
Namaste xxx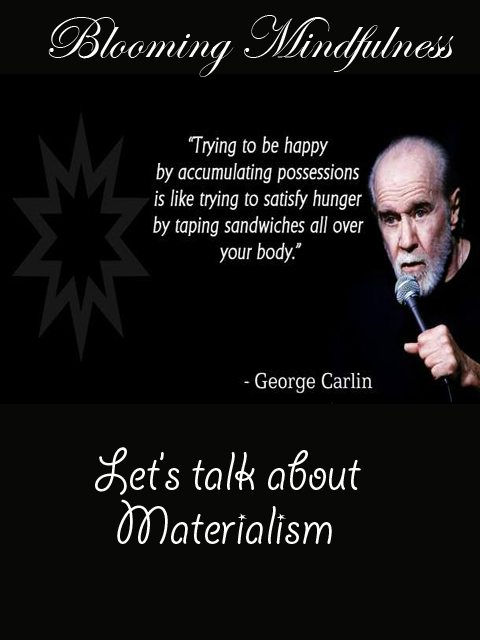 Hey Everybody!
So I think I mentioned this in previous posts, but I was an only child and because I had no siblings I was kind of spoilt. If I wanted something either my parents or my grandparents would make it happen. I was always grateful for this, as a child you have no idea about money or it's worth and getting presents make you feel happy.
However, as an adult suffering with depression I found myself turning to shops to make me happy. Because of this I have accumulated a lot of things that I do not need, I have spoken before about my DVD collection! There was a time that I loved seeing my things all around me, but over the last year I have come to realise that I do not 'need' most of it.
I think it was discovering about tiny homes on You Tube that helped me realise that materialism meant I was outgrowing my home and it was more than enough room for me and my husband. The decision to 'spring clean' my life was one that came surprisingly easily and I am thankful for going through with it, though it gave me anxiety.
Over the last couple of years I have been studying Buddhism, and it is important in that philosophy not to hold onto material goods. This can be difficult to put into practice, however I realised that buying new things did not ever help my depression. in fact there were times when it was made worse because I spent too much or regretted what I had bought.
Depression often makes us feel like we are not worth much, and TV ads, movies and celebrities often like to sell us the idea that buying things will make us worth more. However, I have found since starting to move away from this sort of thinking that it feels good to not buy things because of what others tell us we need. I know those shiny new shoes, or purse that celebrities have look good, but do you really need more than one?
It can be tempting to jump into cleaning your house out, I would love to sweep through my house and get rid of the things that no longer serve me, however I suffer with fatigue and I have to be careful. Because of this I chose to concentrate on one room at a time, I started with the room that has all my books, DVDs and collectables.
I decided to go through my things over a few weeks a little at a time, it is important to know your limits and not push yourself too far. I actually took the whole day to sort the room, and I took a nap half way through the day and I made sure I drank a lot of water. I also used my slow cooker to make sure that I ate well and not give in because I was tired and order take out!
I also would stay away from window shopping, I accumulated quite a long wish list on Amazon, but it was just temptation I did not need. Always remember, material goods might feel good in the moment, but they do not measure up to self-worth, you need to be your own best friend and treat yourself to more than just the latest gadget!
Namaste xxx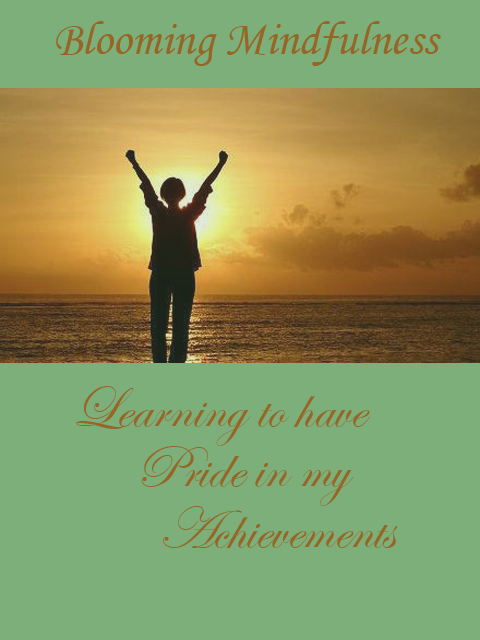 Hey everybody!
So I am English and I feel as if we are as a society taught that feeling good about yourself and having pride in the things you do is a bad thing. English people love to moan and be negative about everything it is just in our nature and something that I always bought into! Negative thinking was how I communicated with myself and I had a very low opinion of myself because of it.
When I started to study Buddhism and started to realise that I cannot have good energy if I am always negative, I started to work hard to change my thinking. Counselling helped, but it really came from me to do the work of learning to think differently. It took a few years to achieve it, and yes I sometimes fall into old patterns, but now instead of looking back on my day and thinking of all the bad and wrong things I did, I try to think of the good things.
Now yesterday me and my husband along with my dad and his girlfriend went for the day to a large shopping center about an hour from where I live. We tend to go every 6 months or so and I have to be honest in the past I would let Lee talk for me, and I would spend a fortune on junk!
However, this year I am working hard on not being materialistic and on cutting down on the things in my home that do not serve me. So I did not come home with a million bags of stuff and feel good for half an hour, instead I bought a couple of make up products, a t shirt and some Lush bath products because baths really help my pain. I avoided shops like Primark where I tend to buy a lot of clothes I do not need and instead just enjoyed a lovely day out!
The first shop we went into was Debenhams because I heard they now stock Kat Von D products…but they are not getting them there for another couple of months! Instead I went to the Urban Decay stand to have a look because I love their pallets and though they are out of my price range I wanted a dream! However, I soon got chatting to the woman there who told me one of the pallets was on offer if I bought it and a lipstick I saved money and got a free gift.
Now the fact that I bought the offer, and tried on some lipstick there is not the point…the point is that 2years ago I could not even speak to someone I did not know! I would ignore people if they spoke to me or I would have a major panic attack, it was not until I had bought these things and come away did I realise how far I had come! I did all the talking, Lee just pushed me in the wheelchair, I did not panic and I chatted to her without even thinking about it.
I also managed to go into the shop Claire's accessories, which for wheelchair users is impossible to navigate because all the stands are so close together. Lee stood outside with my chair and I went into the shop on my own, picked out what I wanted and paid all by myself! I was beaming when I came out and even now I feel so proud of myself for being able to do this.
Anxiety is overwhelming and I have it all the time about everything, the world to me is a big overwhelming and terrifying place! However, I am starting to learn to break the surface and do things like this for myself.  Never give up, set goals that you can achieve that are small and work up to the big stuff and above all remember every small step is a big achievement if you suffer with chronic illness!
Namaste xxx