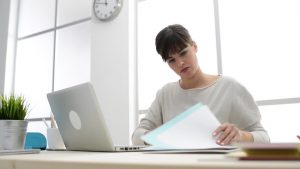 Hi guys hope you are all well?
The last few days I have been enjoying the sunshine here in the UK, it has been lovely to sit in the garden and feel the warmth and just meditate. This is something I have only really been doing for a couple of years and I still struggle to do well. However meditating is something I try to do every day if I can and I tend to do it after my yoga practice if the house is calm and quiet enough.
Meditation is not about shutting off your thoughts but realising that you are in control of them and not them of you. It has helped me to overcome a lot of the anxiety I have suffered with my whole life, and there are times it has helped me to calm down my depressive thoughts and to relax my body when my pain has been bad. I would recommend it to anyone and there is some great guided meditation on you tube!
The downside of the sunshine for me is the heat, now as with a lot of people with chronic illness I struggle to control my body temperature. Year round I sleep with a fan on me and I find if I get too hot I get migraines and they have come back with a vengeance recently I am back up to 3-4 a week and they are tiring so I am thinking of going back to my Dr if they carry on.
I did have some good news today though, if you remember I had to go to be assessed about my disability benefits and it was so stressful, however I just heard that they are not taking me off them! To hear that they could see I was genuine and cannot work was great, they suggested that I could do voluntary work and if I keep working on my anxiety I might think of that for the future.
If you want a good laugh do check out Ozzy Man Reviews  Julien Solomita a you tuber I follow suggested him and he is so funny!
Take care Namaste x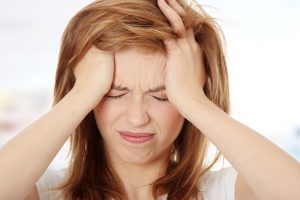 Hi guys! Hope you are all well?
I have had an interesting few days, but today I mainly want to talk about a practice called Ear Candling? If you have not heard of it, this is basically a cone shaped candle that you light, the other end goes into the ear canal and you let it burn down. Supposedly it helps with migraines, ear wax, and a whole host of things…but those two are why I tried it.
I bought the candles on Amazon and my husband Lee helped me do it…however we only did one ear and though it cleared the wax I was left feeling very unbalanced and out of it. The next day I had a dreadful migraine and basically spent the day resting and not doing a hell of a lot.
Now my friend Amanda from Journey Health and Beauty who I buy my beauty products from offers ear candling and we did it wrong! You should always do both ears and have a proper therapist administer it or it can be dangerous! Lesson learned if you want to try this DO NOT do it yourself!
I am not sure I will try it again because of it causing a migraine, I do suffer with chronic headaches and migraines and I try to avoid anything that can cause them. So anyone considering this just be careful and do your research it does not suit everyone!
Other than that I have become slightly obsessed with small houses…I fell down a rabbit hole of them on You Tube and now I really wish I lived in a country where I could buy a big plot of land, build a small home and keep a vegetable garden!
Nameste x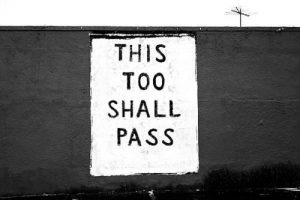 Hey guys!
This week has been tough, my pain and fatigue have been hard and I have had to power through to be able to work out and look after myself. I have also been trying hard to look after my husband Lee who is struggling at the moment.
I think seeing him have a tough time is harder than anything I go through, I always feel so hopeless! But we have been through a lot together and I know our sense of humour and love for one another will get us through.
I have this week discovered smoothie bowls, if you have no idea what I am talking about just google them! So yummy, super healthy and a really colourful and filling way to have breakfast! I love fruit and they are a great way to mix fruit and nuts and museli together! If you try them let me know what you think in the comments!
My obsession with Shameless continues, I cannot get the theme song out of my head which is a very real problem as anyone who binge watches TV shows will know! I have memory problems and watching the show like this really helps with my remembering who is who and what their stories are. Sometimes I find if I I watch a show weekly I get confused and forget so much and I really struggle, so if you have memory problems too binge watching defo helps!
Tonight I am going to see the new Star trek movie I am so so excited!! I have been a huge fan of Simon Pegg since he was in Faith in the Future in 1997 and I love to support his work. I am just beside myself to see Sexy Scotty and I am even doing my make up themed for it I will post a picture on my Instagram lol! I will post a review in the next few days so watch out for that!
I guess my main message is that no matter what you go through always keep your eyes on the good things…a nice meal or a sunset or just being comfy and warm…every day look for at least one good thing. Humour and being positive will always make your life better so keep smiling and live long and prosper! Namaste xx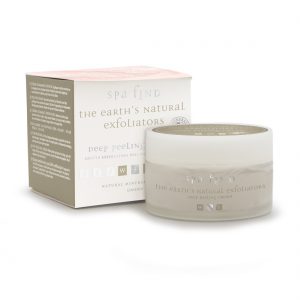 Hi guys so today I would do something different and write a review, I am going to be doing this from time to time so bear with me okay? Wednesday we will be back to the usual blogging.
So since christmas I have started to take looking after my skin more seriously, my yoga teacher and Beautician Amanda Small who runs Journey Nails and Beauty has really helped! Just before christmas she did a night teaching us about Spa Find products and about how to take care of your skin. I had always used Simple range from the supermarket until then, but she did a test on my skin and it showed my skin was dehydrated.
Since then I have been using the Spa Find range to look after my skin, it is more expensive coming in at between £15-20 per item however as they last about 6 months they do in the long run work out cheaper!
Last week I spoke to Amanda because I had found that though my skin was more hydrated and the fine lines around my eyes were better I did find my pores were larger and I was getting blackheads especially around my nose and chin. She suggested an exfoliator and I bought the Deep Peeling Cream from her. It retails at £18 and you can get it online places like Amazon stock the range.
Now though this says it is a cream it feels more like a paste or clay and it is hard to get onto your face, I do find I drop bits on the floor when I am applying it so be careful! It has a fresh scent, like all of their range there is no added chemicals or false scents that can affect your skin. You only need a very thin layer and you just leave it on the skin for five minutes before rubbing it off your skin with circular movements, it doesn't peel off it rubs off and again this can be messy so I am always careful to make sure I do that over the sink! Then you just use warm water to make sure any residue is gone.
I use it twice a week and have have used it three times now, my skin is so much softer since I have been using it alongside one of their mud masks. I have also found that my skin has cleared and that happened very quickly which really shows how good this mask is! I did find the first time I used it that my skin felt very sensitive for a couple of days, and during the first application it stung a little however that stopped after the first time.
Overall if you are looking for a good exfoliating mask I would recommend this, I love that they use natural ingredients too which is so nice because I personally like to keep the amount of chemicals in my life to a minimum.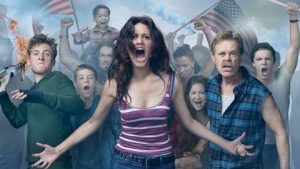 Hi guys! Sorry I am a day late, been a busy week and I was too tired to do anything yesterday except watch Shameless US and lay in bed!
When I say busy I had like one thing to do a day but anyone with chronic fatigue knows that it will catch up with you so yesterday I just lay like a fish and watched Shameless which has become a bit of an addiction to be honest!
Thankfully my dog Gizmo is all fully recovered from his operation and then infection and he is back to his normal self! He is such a lovely dog and so caring he keeps me feeling so safe and loved. He rests with me when I am struggling and hes so loyal I love him so much!
The day before yesterday after taking him to the vets I needed to get some bits from the supermarket, now because we had the dog Linda (My dad's girlfriend) couldn't go inside with me…so I had to go alone! It was terrifying and there was a couple of times I almost had a panic attack, but I managed to get around because of having a list and knowing what I needed. It so helped to know what to concentrate on and having a trolley meant I could hold on to that to help me walk.
I was exhausted when I got home, but I did it I managed to do a small shop on my own and thankfully with Linda and doggy waiting for me I didn't have a complete melt down or a major anxiety attack! I was so worried I would fall or have a total anxiety overload but I am so proud of myself for fighting through. I don't think it is something I could do regularly but it is nice to know it is possible if needed.
I have lost so much of myself to my illnesses, I used to walk a lot on my own and go out a lot and now I am more or less a hermit who has lost the majority of her friends. However the things I have gained are so much more positive and I want to always be positive and see the good!
Hope you all have a good week namaste xx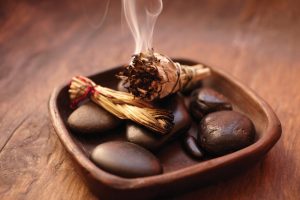 Hi guys! Well it has been a busy couple of days and I am really feeling it now! I just took a 2hour nap and I feel like a zombie but after much thought I decided to update my blog every Wednesday and Sunday and so here I am.
Yesterday our friend Tracy came over, she is a lovely person who works with Lee and also practices Reiki. I love meditation and yoga as you all know and this is just another way to keep your chakras clear and your spiritual self protected and healthy.
I have been feeling the presence of a spirit in our home that did not feel nice at all, it definitely felt male and though I am usually open to spirits I could not see or feel it clearly. One night I came back downstairs after going to bed to find a heavy feeling in the living room and a mouldy horrible smell…our house is a new build and does not have any mould!
Last time Tracey did Reiki on me she found me to be open, my spirit to be clean no negative energy at all, but this time it was very different! She said it was like someone had put a cloak of negativity over me and she could feel my chakras were closed and my spirit was murky and muddy. She could feel this spirit in the house and thought that because of my losing my granddad it had preyed on me seeing me as being weak.
It took her a lot to clean out all of the negativity from me and it was attacking Lee as well but not as much because he doesn't spend as much time in the living room as me. She told us to hoover or sweep the floor after she left because that was where she threw the negativity from us which we did and emptied the hoover. We also dusted the corners of the rooms telling the spirit it was not welcome here and to leave, I have ordered a sage stick to cleanse the house and I think I will do it regularly from now on.
We both immediately felt better the house feels like it is ours again, I don't know who the spirit was or where they came from, but it was not a good spirit at all. It tried to get back into me as quickly as Tracey was cleaning me out! I am so thankful that she came when she did because practicing yoga and meditation is extremely hard to do with any results when your chakras are closed!
This morning we woke early, 7am and got ready because I was being reassessed to see if I could go back to work. I think that people who claim for disability in this country are chosen at random, but it was so scary! I had gone a few weeks ago and they made me wait about 3 hours before saying they couldn't see me so they squeezed me in today!
The guy who saw me was really nice, I answered everything the best I could and was only in there about half an hour in the end! My anxiety was so bad though I was imagining the worst and so scared, now we just have to wait to see what they say! Hopefully the guy could see I was genuine and that my fatigue and pain stop me being able to work…I do not know how we will afford to live if they try to take my benefits off me!
I came home and had some food and a cup of tea with my Dad and his girlfriend Linda then when they went I went to bed for a nap I was exhausted! I wish the people who send for us knew how scary and stressful this process is, I know they want to catch fakers but if these people just went to work instead genuinely sick people could concentrate on trying to live!
Anyway I am going to attempt to make a roast dinner this afternoon with Lee's help as always I found a recipe for sweet potatoes roasted in honey and cinnamon so I am really excited to try that! I post picture of my cooking on my Instagram so head over there and comment if you would like me to share some of my recipes here too! xx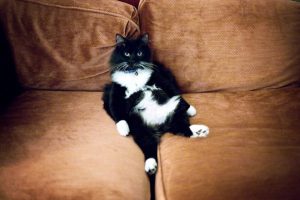 I actually went out of the house today, I went to the vets this morning with hubby and our dog who recently had an operation. Thankfully he is healing now and will hopefully be all better soon. Then we needed to get a few things from the supermarket so we headed there and we left doggy in the car with my dad.
Now for most people a supermarket is stressful and something to get out the way, but for me it is magnified so much because of my anxiety then add on to that the excitement that I can look around and get a couple of treats (Zootopia and Deadpool on DVD)! By the time we got home and had a cuppa I was in pain my legs were feeling so tired and sore, then I did a few things online and now I feel like lying on the sofa with dog and watching my new DVDs is a good idea!
I do struggle with walking very far, I use a walking stick for balance, but even with that I get tired very quickly going not very far for most people. The supermarket is always a nice treat and ours is not that big but I am feeling it now! I am counting down the time until I can take my next lot of meds and I cannot wait for bed!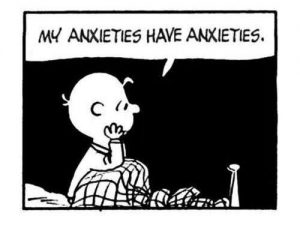 Hi guys! Wow isn't it strange how you can think you have kicked something's ass then it comes back even worse? I have battled depression and anxiety my whole life, I struggled being alone out in the world and stayed in a relationship I shouldn't have at university because I was afraid of being alone and having to do normal things. I got my confidence in the end but simple tasks like using the phone, going shopping, going on a bus etc are almost crippling to me and are things I have always really had to work at being able to do.
Then I started studying Buddhism, taking yoga seriously and learning to meditate and between those things I started to conquer it and though things were still hard I was able to work on things. I was able to talk to people I didn't know, like saying hello and smiling to people as I took Gizmo a walk…small things like that are big to me.
A lot of my friends I know from going to conventions and though they are friends on facebook and twitter most of the time I don't speak to anyone at the actual events! But I started to be able to and force myself to step out of my comfort zone and actually talk to them and I felt so elated and so so happy and proud of myself.
Then at christmas I became extremely anaemic suddenly and it meant I could barely do anything, I would have dizzy spells constantly and barely left the house or saw anyone for months. I couldn't do yoga daily so I fell behind on my meditation and today? I feel anxious!
Last night I almost had a panic attack about not having received a physiotherapy appointment yet! I feel like I have taken a huge step back and now I am on medication for it and feeling more normal again I am determined to get back to daily meditation! Wish me luck!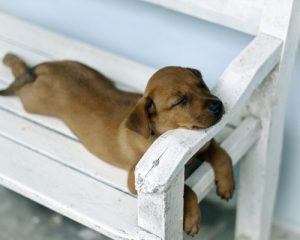 Hi everyone! Today I have been really lazy and I had a lie in until 9am! I then had nutella on toast as a treat breakfast with a nice cup of English Breakfast tea! Since then I showered, but am still wearing PJs, and I have done a little writing…still it has been lovely to just chill!
Gizmo my shih tzu still has his collar on because he is still healing after having two cysts removed so he has been having lots of cuddles. I am so lucky to have him honestly because I rarely get visitors and so when Lee is at work I can get lonely. Instead I find myself chatting away to my dog and spending a lot of time with him being silly!
I love making myself laugh and I definitely think it helps to combat my anxiety and depression to keep busy. I love to fill my day with writing, reading, yoga, meditation, hobbies like knitting and photography as well as cooking and housework because if I don't I tend to get lost in my head very depressed and anxious and just feeling really crappy! It is my personal way of dealing with these illnesses and I must admit that though it can be painful and tiring if I manage my time well and listen to my body for the most part I can keep things at bay.
This is why a lazy day to me is chilled but still keeping busy as much as possible to help me not fall into bad habits of not being mindful and present in the moment. I started learning about Buddhism last year and along with yoga and meditation it has changed my life. It might not work for you but this routine, organisation and mindfulness works for me, I hate when people try to tell you how to deal with your illness. I always appreciate advice but I know myself my mind and my body better than anyone. We are all different so don't try to tell me what works you know?
Anyway I hope you all had a lovely weekend and that the week ahead is good xx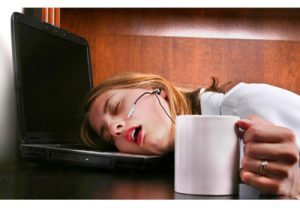 This is how I feel perfectly! I am trying to get back to daily yoga, I don't do any mad poses but it is wonderful physiotherapy it keeps me flexible and helps my strength as well as lowering my anxiety and depression so I need to get back to doing it properly! The downside of it is that it makes you so tired! It is like by lunchtime I need a nap and all I have done is 20-30 minutes of yoga and taken a shower, and that is on a good day!
So now I am tired and this is constant, fatigue is not like at the end of the day you want to go to bed tired…its like doing 2 night shifts with no sleep and trying to think straight!
It has taken me a good half an hour just to write this much…goodness me I cannot think and I cannot do anything to make it better. A nap could help a little so I will probably curl up with the dog and rest for a while, but it is like putting a plaster on a gunshot wound, it never gets easier and never lets up you just have to try and balance what you need to get done with what your body will allow you to do!
Sometimes you have to say no to going out because you did your housework, or not cook a proper meal at night because you exercised…to get things done you have to be organised and try to be a little psychic!