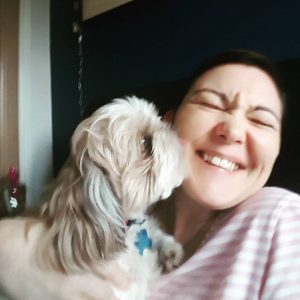 Hey everybody!
So this week has been very up and down for me, on a low point I had a two day migraine where I felt so sick and dizzy I just rested and could really do nothing else. The picture included in this post was from day two when Gizmo was giving me so many kisses to help me feel better and strangely it did! He stayed with me all the time and looked after me like a good little doggy.
The day after I felt tired but I had to admit I was sick of the illnesses I have beating me! Since the beginning of this year I have been struggling to control my depression, my fatigue has become significantly worse and those two things together mean that I have not been able to keep up with my life.
I am sick of not being able to practice yoga and meditation every day, it has left me with tighter and more cramped muscles and with less of a positive mood. All of these things have left me not feeling myself and that is so not something I want to bring to 2017.
So I am now committed to practicing yoga every other day, and meditating for 5 minutes daily until I can get back to a point where my brain is not constantly busy. I am also going to do housework on the days that I do not do yoga and I have set up a weekly routine for my online time too. As someone with a chronic illness I have found that unless I plan and organise myself and my time I end up with not enough energy and just sitting like a blob on the sofa feeling useless.
So as I look ahead to a new and better year I hope that I can build on who I am today and be the best person I can be every day.
Namaste xxx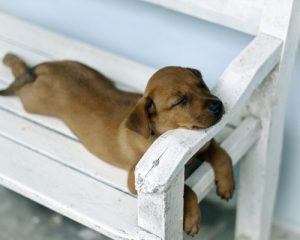 Hey everybody!
Well it has been quite the week and I apologise for the late update but you will see why this happened when I explain.
So the day before yesterday me and Lee went and had our flu vaccinations and it did not hurt or anything however it does make you feel a bit rough for a few days. I however had something fun planned after so I was excited.
Someone I met at Yoga and I went for a coffee, Lee stayed home with Gizmo and we went together. I met Jess at yoga class which we both love, and I must admit yoga has bought so much good into my life because it has made me change my own mind and attitude and that has bought so much positivity, and this time it bought a new friend!
We went to a small cafe in town and she had a hot chocolate and a gluten free scone, and I had pumpkin spice latte and a huge slice of cake! It was such a nice time we just sat and chatted for ages and it really cheered me up, I love my husband but I do miss having friends to just chill out with so this was so lovely.
Towards the end of our coffee time my dad called asking if he could come over with his girlfriend to do our christmas decorations. Now this year is hard, I love Christmas but we lost Grandad this year so it is strange to not have him around. I therefore bought new decorations and asked my dad and Linda to help put them up because their house at Christmas is always perfect. We spent all afternoon getting everything just perfect and I must admit I love it (video is on my instagram).
By the time we had done that I felt dreadful and was in a lot of pain because I had walked, I had the anxiety of going out with a new friend and ordering the food I wanted, plus the injection I had that morning! I was supposed to go to yoga class that night but I had to cancel which I hated but had to be done because I was struggling to maintain balance enough to walk no matter do yoga!
By the time I got into bed I had a very bad headache and had to take some extra meds just to be able to sleep and yesterday I basically slept all day long as my body tried to recover from doing so much. This is the constant problem with Fibromyalgia that to feel better you need to exercise and to keep your body active, but to do that you need the energy to do so and if you try to do anything fun or to have a life it sets you back even more!
The moral of this is I will always keep trying to have a life, I am in a constant battle for my life and it is painful and so tiring but it is so worth it…especially when cake is available!!
Namaste xxx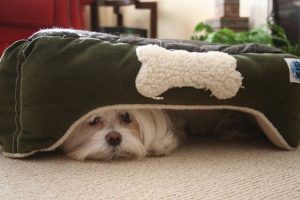 Hey everybody!
Sorry I have not updated for a week, I apologise for that I have been in a strange place and I am not entirely sure how to explain where my head is right now…or my body!
I will start with my body it's easier, so my fatigue is off the charts at the moment to the point where I am just getting nothing done. I am having like one good day a week and though I am eating well and drinking plenty of water I just feel like crap! This constant fatigue feels like when I was nursing and got home after a night shift when I hadn't managed to sleep the day before!
It leaves me feeling like a useless blob and is not helping when it comes to my depression, which keeps telling me that everyone would be better off without me because I am a useless blob. This feeling is not helped by my dad, a man who has always been fit and healthy and has always looked down on me for not being the same. He has never understood that I am not lazy or just sad and that I am sick that is why I struggle and I feel and know how he sees me and it hurts.
Last night he came round to drop off his dog we are dog sitting and I was asleep I could not lift my head I was so tired and had fallen asleep, he said not am I feeling okay but "What would you do if you had to work for a living!" the connotation being that I was just lazy and wanted to sleep to get out of doing things…a small throw away remark to him but something that says a lot about how he sees me and what he really thinks about my illness.
Nobody in my family read this blog, which I keep to get my thoughts and feelings out about my illness…but if I am honest the fact that my family have not looked up my illness or tried to understand it hurts. I am in a strange place and this year has been so, so hard, but I want to try to get out all of the bad and leave space for nothing but good so next year I can start fresh and become the best version of me that I can be! So yes these things hurt and yes my body is super tired, but I am going to fight every single step of the way so I can start 2017 with a clean slate and get some good energy back in my life.
Namaste xxx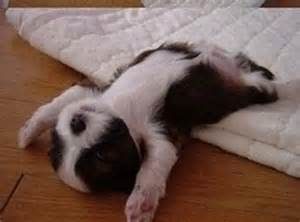 Hi everybody!
So the last few days I have not done too much just because I have been so tired after my busy weekend. I am starting to see myself come out of that now and I can also see myself not so teary which is great! I think a lot of my crying was because I was so frustrated with my health and that I was taking co-codamol which I realised was causing me to be very teary when I saw it was doing the same to my Nan.
Yesterday I had my hair cut, I went to the hairdressers feeling like I was exposed and my anxiety was probably at a 8 1/2 out of 10 and I felt very on edge. However I have been going to that hairdressers on and off since I was 14years old and they know me well and I felt very supported and cared for there. I love the cut, it is a lot shorter than I have had before, but it looks really pretty and gives me a Ginnifer Goodwin vibe.
Now anyone who knows me knows I love Snow White and I adore Ginny so it kind of feels nice to have my hair like hers again, if you want to see what it is like then just check out my instagram —-> over there or I am @cursedheartxx
As for politics, I am not going to say much, I am actually less shocked that Trump won than I am that America let's a man being charged with raping a 13year old even run for president!
NAMASTE xxx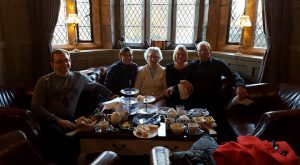 Hi Everybody!
First of all I am sorry I did not update yesterday I was spending the day offline as it was my Hubbys birthday. We didn't do an awful lot because we both felt tired but we did have my dad and his girlfriend over and we had a curry and watched The Force Awakens in 3-D which rocked!!!
The day before that was my Nan's 90th birthday and her first since my Grandad passed away. We all went out for afternoon tea and a really nice hotel near us called Weston Hall which none of us had done before but it was so lovely!
They served us unlimited tea I was adventurous and had one called Morrocan Mint which was delicious! They also gave us small cakes and sandwiches without the crusts and they had special men's one which was so nice too with burgers and pork pie! We were all so stuffed and I was high as a kite on sugar because usually I try to stay away from refined sugar.
By the evening I was exhausted and went to bed almost as soon as we got home, it was such a special day for my Nan and I am so glad we did it together. Now it is Monday and after a busy two days with lots of food I feel hungover though I drank no alcohol at all! I am shaky and very tired and honestly I cannot wait for my bed. Sometimes you have to push through so you can enjoy times, but you do suffer afterwards if you have chronic illness and I wish people could understand that.
Anyway I am going to chill out for a few days though tomorrow I am having my hair cut and having a bit of a pamper the day after that so I am looking forward to that.
NAMASTE xxx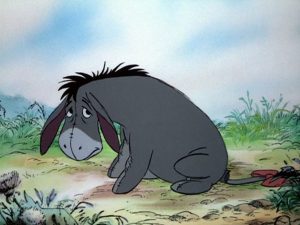 So last week I fainted, this is not something that has happened to me since I was 17 and saw Blur in concert with my boyfriend Andrew Edmonds….so yeah it is not something that happens! I went from feeling pretty good and getting ready to do yoga, to extreme fatigue and my hubby calling the paramedics!
I spent the rest of that day asleep because they did not take me in to have any tests or anything, the next day I went to my GP. She took my blood pressure which she said was low and told me to drink more (I drink 2 liters a day) and to exercise more even when I said I take my dog for short walks and do yoga when I can.
I am now on the verge of tears all the time and last night I cried myself to sleep, the doctor I was under for my anaemia was meant to see me again in December to check on me after doing an Endoscopy and Colonoscopy earlier this year. But I got a letter saying that they had to cancel that appointment and will instead put me on a waiting list!
I guess I am just sick of being so sick and no doctor seeming to care, and if one more person says if they are not worried you shouldn't be I will scream! I want to know why first I became anaemic so suddenly and now have low blood pressure and what they are planning to do about it. I cannot carry on feeling so tired, so dizzy…pain I can work through but this is impossible! I feel a waste of space and it is really getting me down.
I am really trying to keep going I just wish I could stay positive when everything feels so useless
Namaste xxx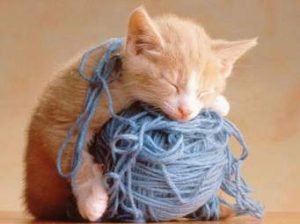 Hi everybody!
Well the last few days I have found myself tired very very tired. Each day I say I am going to get up and do yoga and meditate and do housework and then I find myself unable to wake up with the alarm and so tired all day I just want to curl into a little ball and sleep.
This is one of the many problems with chronic fatigue and fibromyalgia that people don't tend to talk about and that is the intense want to do things. It isn't like when you get home from work and plop down on the sofa and watch TV exhausted…it is more like that times by a million and on top of that you want to go out with friends, or just tidy up the house.
Fatigue was once explained to me like this…imagine we all have a rechargable battery inside us and it charges every night while you sleep. That battery has a whole day's worth of energy in it. However if you have a problem like chronic fatigue syndrome, or fibromyalgia, etc, then this battery only recharges once a week. So I have a day's worth of energy to last me a week so I need to plan everything very carefully but even then sometimes your body is just over tired and you cannot concentrate or think straight you are so tired.
I am finding though that because this increase of fatigue as well as my depression have left me gaining a little weight and feeling like a useless lump. It is a viscious circle where you want to do things to help out like housework or exercise but instead you end up sleeping which makes you depressed which makes you more tired and then you end up just feeling a bit crappy.
So right now I am trying my best to fight through and though it is incredibly hard I am determined to keep exercising as much as I can and doing as much to help out in the house as possible. I feel a bit demoralized and defeated but I think many people with chronic illness feel the same way, it is a part of long term illness that people don't tend to think about. It is all about physical symptoms but as people we want to contribute and be a worthwhile part of society, so include people with illness into your life because they want to go and have fun and go shopping and all sorts of things….we just need a little help.
Namaste xx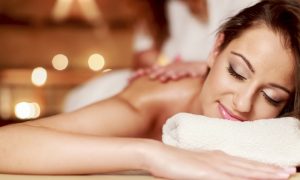 Hey everyone!
This is a sort of review sort of update…so I have been having a lot of back pain recently and it has been hard for me to sit up for long periods at a time. I am waiting for ultrasounds to my shoulders and physiotherapy appointments and it is just a bit of a nightmare when you are in pain and just want help now.
So my yoga teacher who is also a beauty therapist and I thought maybe a back massage would help and to be honest I knew she was right as well as being at a point where I would do anything to help the pain. I have had a tough year and the stress of everything is being held all in my jaw, neck and upper back and I knew it was probably something I needed to deal with.
I love Amanda's studio it is so calming and always smells so yummy because of all the oils she uses and I always feel safe there I know I am in good hands. She found as I suspected that my upper back muscles were very tense and as she worked them it almost felt like pebbles under my skin they were that hard! She suggested I have this regularly to stop this happening again and I definitely think it is something I am going to do because she managed to make my muscles relax to the point where I have full range of motion in my neck and a lot less pain in my back.
I got home and slept for about 4 hours, and then slept really well that night too! I could tell that the mixture of oils she had chosen had released a lot of tension I was holding and after drinking a lot of water I could see the massage was clearing out toxins from my body too. I did feel a little like the Hulk had done my massage after the nap but by morning that was just a dull ache to be expected after how much my body needed it.
Overall I am really looking forward to having this a part of my monthly routine to try and keep my body as supple as possible and to keep battling this illness!
Namaste xx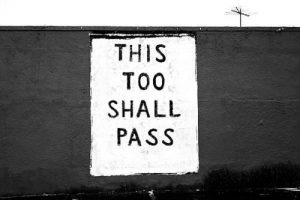 Hi Everybody!
First of all I apologise for being a day late in posting this I am struggling with a headache that will not go and I had the day offline to rest…it didn't work but it was worth a try!
So my depression this year has been hell I am not going to lie I started the year really unwell, then my grandad passed away and since then I have not been coping at all well! I have been trying to keep doing my yoga and eating well but in all honesty it has been sporadic at best!
Now I feel like finally my meds are starting to kick in and I am beginning to see a glimmer of my old self coming back. I have started to want to plan what I am making for who for Christmas presents, and to want to craft again as well as starting to set myself some goals for my yoga practice.
These are big things anyone with depression or has had it even for a short time will know how hard it is to want to look forward or to plan anything at all. I was dreading my first Christmas without my grandad and now I am starting to look forward to it, maybe it is because Autumn is here and the weather is changing so I am feeling more like myself? I am not sure but I do know that I want to keep building on this and keep stepping up and out until I am back to my old self.
Namaste xxx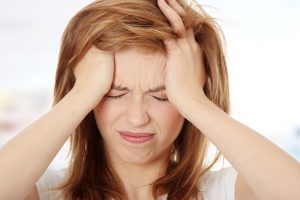 Hey there everyone!
First of all I am really sorry for not updating as regularly or consistently, my reasons can be explained with two words…Pain and Depression.
One of the few things that keeps me grounded and makes me happy is yoga, I love it but over this year it has become harder to practice. I am having a lot of pain in my back and shoulders as well as crunching and knocking sounds when I move. The pain feels like I have been kicked in the middle of my back and radiates up and over my shoulders. I know it is fibromyalgia pain, but my doctors do not seem to care and that is leading to…
Depression…yep that old puppy is back and really not helped by constant headaches and stomach pain! I have still not received any results from the hospital blood test I had to see if I had celiacs over a month ago! I went to the doctor for my back pain and he did not change my meds or do anything and I asked two different doctors to chase up my results and still nothing!
The only good thing is my doctor did increase my antidepressant so I cannot wait until that kicks in! Anyway other than that there has not been much else going on, autumn has finally started my favourite time of year and I feel like a bear hibernating because I am in so much pain…
Hopefully next week will be better
Namaste xx