family
Hey everybody!
Yeah my body right now is painful, my joints hurt, my head aches and I am struggling to get enough energy to keep up with the housework and overall this is what we call a flare! Everyone with chronic illness knows what I mean by a flare, it is when your symptoms get worse and new symptoms even sometimes come to join the party!
When this happens it can be very easy to feel like a useless, painful lump on the sofa and wonder why your loved ones put up with you. I often feel guilty that my wonderful husband has to help me and I can fall into depression which as a chronic sufferer usually gets worse too. However, by using logic and finding ways to make life fun, you can get through to the other side without spending every day crying and feeling like the world would work better without you!
TV shows – I am a Netflix user and right now I am using my flare and bad fatigue as a very good excuse to marathon all those TV shows in my watch list. Right now we are on season 2 of Stranger Things which is absolutely amazing and we are very much enjoying The Crown! Spending time cuddled up with a loved one or an equally cool friend watching awesome TV really distracts you from the negative thoughts that can start crowding in.
Logic – I find a great way to fight my depression is to use logic, so when the depression tells me I am useless I think about what a good friend I am and how when I am well enough I do housework. If it tells me my husband would be better off without me, I look at him and see how happy he is with me and how silly he is and it pushes it away. Using logic to counter every negative thought works really well and was something an old therapist told me to do.
Plan your week – Being organised comes naturally to me and is something I have always done, but it doesn't come naturally to everyone. One thing I suggest is planning your week, split your jobs or chores up into smaller jobs you can manage and do them spread out over the week. Yes this can be frustrating, but it is better to do a little every day than to try and tackle big jobs that either do not get done or defeat you and leave you feeling worse.
Put things away – One thing that comes with high fatigue is the very real problem of using things and not having the energy to put them away. It can leave your home feeling crowded, untidy and overwhelming, it takes a lot less energy to put one thing away than fifty, so next time you need to get up to go to the toilet or something like that, just put things away and tidy up. Keeping my home looking tidy helps me feel better especially if friends or family turn up!
Be kind to yourself – This is a hard one, but imagine you are talking to your best friend and she said that she felt really sick all week and hadn't been able to do housework and she felt really guilty about it…now imagine what you would say to her…treat yourself like your best friend. Be compassionate and loving and caring to yourself and always have a treat in the cupboard for emergencies!
You can cry if you want to – No matter if you do all these things there will always be days when nothing helps, so shout at your illness not your loved ones and let those tears out. Crying is really healthy and not a sign of weakness at all like our society likes to make out. Do not be afraid to put some sad movies on and let it all out trust me the next day will feel better if you do not bottle everything up!
I hope if you are in a flare these help you like they have helped me and I hope things settle down very soon. Please leave me any coping solutions you use when your illnesses flare up down in the comments I would love to find some other ways to help.
Namaste xxx
Hey everybody!
First of all sorry I needed to take a little break but it has to be expected when you run a blog with chronic illnesses! Also I had my PIP assessment which is to see if I qualify for a benefit here in the UK and the stress and worry from that has not helped!
However, here I am half asleep and frankly p***ed off!!! My fatigue has flared and I honestly feel like I am trapped inside my body! I try to keep up with my housework and to do things that make me feel human, like shower and wash my face and get dressed, but it is a constant battle! I wake up every morning after sleeping like the dead feeling just as tired as the night before and yet I have things I need to do on that day!
I find myself feeling so guilty when my husband is at work and I am just lying about doing nothing but staring into space. I wonder if he would be happier without me and if I am just a useless lump. Then I have to try and shake off the depression and try not to do an impression of Eeyore so I can hopefully pull myself out of this slump and get things done.
I wish I could say this will be a useful and positive post but honestly I am just fed up! I have things I want to get done, like my yoga practice and bible study and a little housework just like I could before and yet I feel so tired and my body feels so heavy I can barely think straight no matter get jobs done!
So instead of giving out tips and tricks of how I deal with things I am reaching out to the chronic illness community and asking for tips? Do you suffer with fatigue and if you do how do you make sure that jobs and goals do not just pile up while you nap? Leave me some comments here or on social media links are around let me know please? I need something to help before I go mad!
Namaste xxx
Hi Everyone!
First of all I apologise for this post coming to you a little late, when you read this post I hope you will understand why I needed a little time to process things.
So last year my beloved Grandad passed away, he was my best friend and I spent much of my childhood in their bungalow with him and my Nan. Losing him was hard on everyone in the family of course and it took us some time to recover from losing him in our lives.
What we hadn't known while he was alive was how bad my Nan's Alzheimer had become because he would cover for her. My Dad has been incredible taking care of her, but it came to a point when she was not safe at the bungalow alone with people just popping in anymore.
She was assessed and has a place in a wonderful residential home not too far from us, where she will be safe and cared for 24/7. It will take a lot of pressure off my Dad and I hope will allow him to get some of his relationship with her back. He was working so hard to look after her that I could tell he was beginning to resent her because he was so tired and missing out on things. I am so glad that she will be safe and he will be able to relax knowing she is.
However, her getting this place means letting go of the bungalow she lived in with Grandad and it almost feels to me like losing Grandad all over again. My Nan has kept a few posessions, and me, my Dad and his brother have taken the things that are treasures to us. I was going to go to the bungalow with my dad to look for myself, but in the end this was not possible and in a way I was glad to have only happy memories of the place I spent much of my childhood.
I now have the small table that I ate on as a child, ornaments and trinkets that I saw about them, and pictures that meant so much to me as I grew up. I will treasure all of these things and the memories they hold for me every day, however getting them feels so sad and I am struggling to process by it is upsetting me so much when I should be thankful my Nan is safe and not feeling so down.
I am a Buddhist Christian, and as such I try to live in the moment, I am still learning this valuable skill, but these events have shown me I am so attached to the things that represent those I care for. I have the memories and they cannot be replaced, but I love having my Nan and Grandad's things about me. Does this make me too materialistic? I am very reflective and a little lost right now, but I know one day I will look back and see a big lesson this experience taught me.
Namaste xxx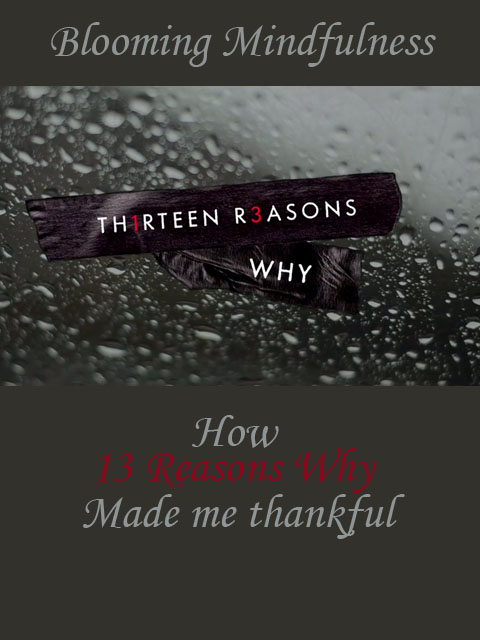 Hey everybody!
First of all if you are planning to watch 13 Reasons Why and have not yet seen it this post will contain spoilers so come back to this after watching. Also, there will be mentions of alcoholism, social anxiety, depression, and suicide in here so please be aware of that if you choose to continue.
So in 2 days I had watched all the episodes and the documentary of the TV show 13 Reasons Why. This show is about a girl called Hannah who leaves behind 13 cassette tapes each one singling out a different person and why they are part of the reason she decided to commit suicide. The show sugar-coats nothing, it is hard to watch, there are times I had to pause it and walk away, or I fast forwarded, cried…yeah it is a tough, but I feel important watch.
Now, when I was a teenager I was very much a mixture of Hannah and Clay, I was incredibly depressed, I suffered with social anxiety and I was suicidal. I used alcohol as an escape and I am sad to say that I was at times suicidal. I was nervous to watch this show as I worried that it would trigger old feelings and thoughts and it did but I coped with it in a very unexpected way…I became thankful!
There is a scene where Hannah and Clay both imagine what their futures could be like if she had not killed herself. This is a really sad scene, yes we want to see this glimpse, but also knowing they could never have that now was so upsetting. That scene got me thinking a lot about the times I was suicidal and wondered if I could have ever imagined where I am now?
Back then life seemed so bleak, the last time I considered ending my life I was in my early 20s, my fiance at the time had left me, I was living with my parents again and I was sick. I had not been living with my illnesses long and I was still waiting for diagnosis and to be honest everything I tried I seemed to fail at. Also as an added bonus, my father became incredibly frustrated and angry to see me so depressed and would shout and say things that I am sure now as I look back he would immediately regret.
But not long after this I started dating, I joined two dating sites and had a few dates on one and only one date on the other…that one date was my soulmate Lee and we have been married seven years! He looks after me, he is kind and funny and totally gets that I have illnesses but he never makes me feel like a burden. I have a wonderful dog, Gizmo, we live in a really lovely house and we are incredibly happy.
Over the past few years I have worked hard on my social anxiety, I have had counselling,  I can go out for a short walk with my dog, I can even talk to a shop assistant without wanting to have a total breakdown. Every day I struggle with my anxiety and depression but I have the tools now to cope with them and to work through them. I might not be able to work, but my self-worth comes from my family, my friendships and how good of a person I am.
13 Reasons Why made me feel so incredibly thankful that I did not choose the path that Hannah did, I kept fighting and things got better. As a teenager I was not able to cope with this harsh and stressful world, but now I have the support and the tools that make it easier.
Namaste xxx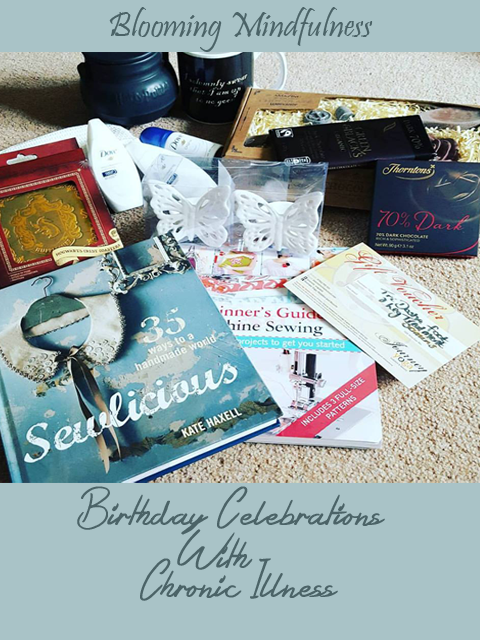 Hey everybody!
-plops down in a chair- Wow I had such an amazing few days celebrating my birthday! I have been spoilt by the people who mean the most to me and I have eaten more processed food and sugar than I usually eat in a year! It was so worth it!
On Thursday I was woken early, it was my birthday and I had presents to open and then I was told I needed to get showered for a surprise! The surprise was my best friend Louise and her mom, Gill coming all the way from London for the day and oh my goodness it made such an incredible day! We sat and chatted for aaages, my mom came for a little bit too and then my mom had to go home so she couldn't come out for lunch which was a shame. However, me, Lee, Louise and Gill went to a local pub we love for lunch.
We had such lovely food and more talking and I cannot even express how much it meant to me to have them with me for my day. I so wish we lived closer but I cherish every time I get to see them and it made my day so special to see them. In the evening, my dad and his girlfriend Linda came over and we just had a really relaxed night chatting and we had a take away of Indian food which was so yummy.
Yesterday was part 2 of the celebrations as me, Lee, my Nan, my dad, Linda, and some close friends Annalise, and Jess and Paul all came out for Afternoon tea. This was at a local hotel which is really lovely they have a lot of weddings and afternoon tea is lots of nice tea in lovely china teapots, and sandwiches, cakes and scones. It is so very English but really relaxed and just so nice to eat lots of yummy food and spend time with the people who count.
Now, I have a few illnesses that mean these two days were difficult for me and though I think it was worth it I also had to have it all planned out for a while! I started resting ready for celebrating at the start of the month, I definitely needed to because being social and talking as well as the walking needed are all so tiring. Getting tired also means that my pain is worse so I have to be aware if I take more meds that they will make me drowsy and I need to be patient with myself and let myself rest.
It is now the day after and I feel hungover though I did not drink anything and that is because of all the sugar and processed food I ate, I feel nauseous and my pain in my shoulders and the back of my head feels awful. I usually try to eat plainly, to make my food from scratch and to not eat take away or cakes and things. I am someone who tries to be as healthy as I can and I do notice if I eat food that is less healthy I can tell. Today I am drinking a lot of water to try and flush my system out and help my body filter out the less than healthy food.
I think however much we try to look after our health it is good to remember that there are special occasions and events where you need to enjoy yourself. Of course, afterwards your illnesses might flare but if you have had fun I find I don't tend to mind it as much.
Namaste xxx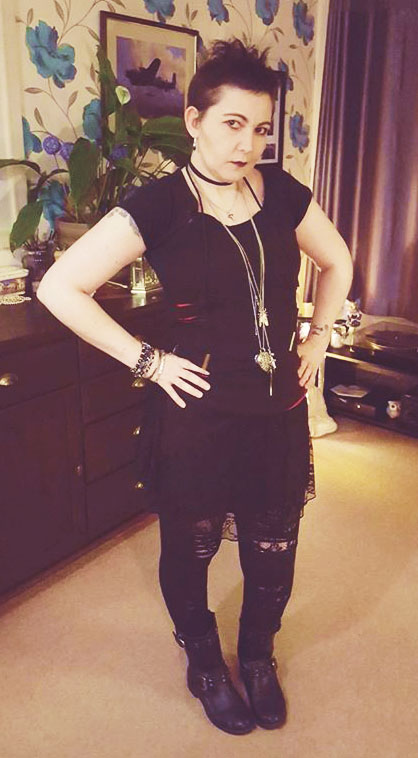 Hey everybody!
Today I wanted to talk about bad days, and not the random ones that seem to come from nowhere and knock you off your feet! No I am talking about the ones you have to plan for because you are going out with friends or going to a concert things like that.
Yesterday I had an invite to a party in the afternoon, it was my next door neighbors house and something that is rare. It was a party for the skincare range Tropic and I loved the idea of going to see the range and learn more about that. I also really wanted to go because I do not have many friends and I struggle to make new ones, something a lot of people with chronic illnesses will be all too familiar with!
I also had an invite for a party in the evening for my cousin's 40th birthday and because it was such a fun idea because it was fancy dress and I love that. I also rarely see anyone from that side of the family and I love a chance to see everyone so I did not want to miss celebrating with everyone.
So because they were both on the same day I knew I would have a struggle the next few days. Now anyone with chronic illness knows this, but you have to plan not only the fun thing you want to do but also the run up to it and the aftermath!
So this week I did not do yoga, usually I do alternate days but I did not want to be doing yoga and having to deal with the fatigue from that if I did not have to. I also took more time doing my housework and just rested as much as I could, I did not do anything that usually takes up energy because I knew I needed to save as much as I could.
Yesterday morning I had a lie in and I made sure I took my time getting ready to go to my next door neighbors. I also found myself having a few minor panic attacks at the thought of being around people I did not know and thankfully my friend came to get me which I really appreciated because I was struggling to get the nerve to go.
After the afternoon event I was going to cook, but after their suggestion we had a take away pizza delivered instead so that saved me I think because the look I wanted to get was tricky. I needed the energy I saved to do my hair and make up, as well I layered patterned tights, ripped leggings and a skirt to get that punk look I wanted and that took a lot of energy too! By the time we had been at the evening party about an hour I was in a lot of pain and I was struggling, a little alcohol did help me at this point (full disclosure)! We left about 10:30 and by that point I was struggling to walk and my pain was bad. I had just enough energy left to have a cup of tea, my meds and get out of my outfit!
The aftermath is the hardest part, I slept in bed until about 3pm today! I then took a very quick shower and got into my PJs and I came here to update this blog. This is hard though because my legs are very painful and I find myself struggling to type right, to find the right word I want and to spell (thank goodness for the red squiggly line)! Tonight I will be getting into bed early and probably will find my body will need a few days to recover enough to be able to even think about yoga and getting back to my normal routine.
It can be hard to rest, to not feel lazy or useless when your body just needs to rest, it is hard to give yourself a break especially when those negative thoughts start to creep in. I think it is important however to remember that life is nothing if we do not live it, friends and family are important and so what if these things require planning and time to recover? I have memories of my cousin dressed as Meleficent looking fabulous at 40 and I have the achievement of coming out my shell and meeting new people! I feel proud of myself and a few days resting are worth it to me!
Namaste xxx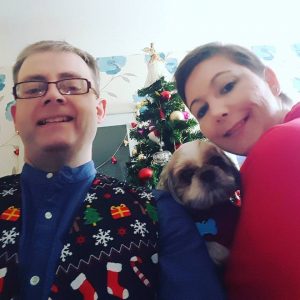 Hey guys!
First of all I want to say that I hope you all had a wonderful Christmas day if you celebrate and that you are enjoying the holiday season!
My Christmas day was really nice, I honestly was very tearful Christmas eve because of missing my Grandad and wishing he was here. However, Christmas day my Dad and his girlfriend Linda bought my Nan over and we opened presents. I made everything I gave this year and I think they liked them, I did get the feeling they preferred the presents they got from Linda's daughter Heidi because they talked about them a lot all day and never mentioned what I had made. I felt proud of myself for not letting it get me down and trigger negative thoughts though and I still feel good about that.
We went out for dinner for the first time ever this year, and we honestly loved it! There were about 12 of us there and I sat next to my Nan and we just chilled and chatted and had a lovely time. I was feeling good I had rested a lot over the days before to save up my energy so I could enjoy the day and I am so glad I did.
By the time we had eaten the food I was feeling pretty drained and kept doing the 'zombie stare' into space which means my brain is taking a nap and I am on autopilot, a feeling other Spoonies will know well! By the time we got home I was ready to go to bed, it wasn't late but it was dark outside about 6pm so I went to bed and we watched TV and just chilled out.
Now it is 3 days later and I am feeling it still! I am in a lot more pain in my arms and legs and my fatigue is pretty bad so I had a lie in this morning and I feel a bit better for it. Tomorrow we are going to hit the sales, I will be in my wheelchair because I cannot walk far enough and people could knock me over so it is just easier and safer to do it in my chair.
The only really new thing is a lot of pain in my right thumb joint, it is not like fibro joint pain so I think when New Years is out of the way I will try and get in at the doctors and get it looked at. I always think new symptoms it is best to get checked it might be part of your existing illness, but just in case it isn't I like to get the doctor to look.
I will let you all know how the sales went when I update on Sunday, hope you all have a lovely few days!
Namaste xxx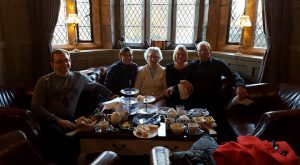 Hi Everybody!
First of all I am sorry I did not update yesterday I was spending the day offline as it was my Hubbys birthday. We didn't do an awful lot because we both felt tired but we did have my dad and his girlfriend over and we had a curry and watched The Force Awakens in 3-D which rocked!!!
The day before that was my Nan's 90th birthday and her first since my Grandad passed away. We all went out for afternoon tea and a really nice hotel near us called Weston Hall which none of us had done before but it was so lovely!
They served us unlimited tea I was adventurous and had one called Morrocan Mint which was delicious! They also gave us small cakes and sandwiches without the crusts and they had special men's one which was so nice too with burgers and pork pie! We were all so stuffed and I was high as a kite on sugar because usually I try to stay away from refined sugar.
By the evening I was exhausted and went to bed almost as soon as we got home, it was such a special day for my Nan and I am so glad we did it together. Now it is Monday and after a busy two days with lots of food I feel hungover though I drank no alcohol at all! I am shaky and very tired and honestly I cannot wait for my bed. Sometimes you have to push through so you can enjoy times, but you do suffer afterwards if you have chronic illness and I wish people could understand that.
Anyway I am going to chill out for a few days though tomorrow I am having my hair cut and having a bit of a pamper the day after that so I am looking forward to that.
NAMASTE xxx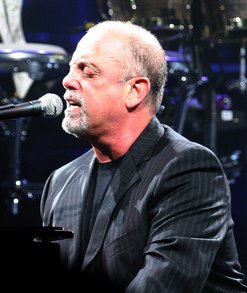 Hi guys!
Wow I had a busy weekend, it started Friday when me, Lee, my dad and his girlfriend Linda went to a shopping center here called Merry Hill…I call it Merry Hell but I am slightly strange lol! I managed to get some Funko pops, and a statue of one of my favourite actors roles from a video game he was in, and some make up brushes from the Body Shop. It was just a really nice day and I really enjoyed myself out with Lee mainly and we just met up with Linda and Dad for lunch.
I was exhausted when we got home and basically after a make up tutorial with Linda and a cup of tea I went to bed. It was a fun day but I didn't want to get too tired because the next day we headed to Wembley Stadium in London on a coach to see Billy Joel!
Me and Lee are big fans of him and when we met online it was one of the things that we bonded over, and because of that Billy and his music is special to us.
Because both me and Lee struggle with fatigue and I get a lot of pain we had planned to go down for a few days, but plans changed and I won't go into why but it was not our choice. The coach journey down to London took about 4 hours, no stops I just tried to sleep through it, but I was in pain and so tired I think if I hadn't had sugar in the form of Krispy Kreme doughnuts and the adrenaline of seeing Billy we would not have made it through!
Billy was amazing live and the best I had seen him, I will do a full review of it tomorrow, but for now I just want to discuss my health and how it affected me. We did not get home until about 4am and it is now Tuesday and I am still in pain and so so tired! I never would have decided to do this in this way, because of my pain and my illness as well as the fact that Wembley had hardly any vegetarian choices! I am sorry but the venue considering it is Wembley looks like a prison inside and is horrible! The food there is pure junk and not nice at all, the veggie burger I managed to find was so hard to eat…basically no sleep, lots of travel and no food? It ruined what was an incredible concert but I shall talk about that tomorrow!
Right now I need to make dinner and take more meds…my life is ruled by tablets lol
Namaste xxx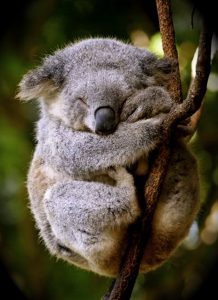 Hi guys!
Wow it has been a draining week and so I have had a lazy day today! Typical sunday I lay in bed late and then watched You Tube videos until I could get the energy to have a shower. I have done nothing productive really apart from write this post and try a new smoothie bowl recipe using Cacau powder…but feeling nauseous this was probably not the best day to try it! I got a little writing done and I am going to throw a typical English sunday dinner together in a bit!
I must admit yesterday I got a lot done, I managed to do 20mins of yoga and to clean the bathrooms which made me feel so proud of myself, I love how sparkly they are using my natural products I made myself lol. I also made a yummy homemade pasta sauce with chilli and cream cheese it was nommy!!
The day before though was scary my anxiety was really high because I have been referred to general medicine doctor at a hospital I have not been treated at before and we cannot work out why! The thought of going to this appointment without Lee has given me panic attacks and forced me to cancel it twice! I keep thinking I am working to getting on top of my anxiety then it pops back up does anyone else have this problem?
I am also struggling because it is the week of Grandad's birthday and he passed away only a few months ago, I keep crying over him and I miss him so much. I am trying to push through it and stay positive but it isn't easy, he was my best friend and my person I called him so much and I miss him tons!
Generally it has been a positive week in that I am chilling out and being positive but my emotions are really up and down right now, I guess I just have to be patient with myself and realise that grief is never really over and it is still fresh for me.
Namaste xxx