good day
Hey everybody!
Yesterday was a big day for me, I love making new friends and going out, but when you have an anxiety disorder it can easily spiral into something you force yourself through instead of enjoying yourself.
I was going out with one of my best friends to celebrate her getting married, we first went out to learn to make cocktails in a really nice bar, and then to a different place to eat a lovely meal. We went out to a big city close to where we live, but it was still an hour each way on the train and walking from place to place though thankfully they were less than 5 minutes walking from one another.
I woke really early and was ready to go a long time before I needed to be, now this is normal for someone with an anxiety disorder. I was ready early because I didn't want to make anyone wait or let anyone down. But waiting has it's own problems because then I have time to worry and make up scenarios in my head. To combat this I watched you tube videos on my ipad, they are perfect because they are short and you can watch them without worrying too much about getting caught up in them.
I bought myself a new dress to help with my confidence as well, and though my  dress was 1950s style I felt so pretty in it and not like I stuck out. I think that with a little make up really helped me to feel like I could hide if I felt overwhelmed, but my friend and her friends and family really were lovely and helped me so much! Even when a man in the bar made a comment about me looking like his mother because of my walking stick I managed to shake it off and just have fun!
I made sure as well to have a few drinks and to have fun, but to be careful not to go too far and to drink lots of water as I did so. I had such a fun time, I ate well and the best part was going behind the bar and making actual real cocktails! They all tasted so yummy and fresh and perfect for summer I could have stayed there drinking them all night!
The walking has left me with aching legs, however people walked at my pace and looked after me which I appreciated so much I have been left behind in the past and it does not feel nice at all! I also came home early before I was wrecked (thank goodness for adrenaline am I right?) and got straight into my pyjamas and got into bed.
Today I found my energy so low and my head is aching, my legs hurt, my feet are swollen and itchy, and overall I just want to sleep…but it was so worth it! I think going out with friends is just as important for mental health as meditating and I just wish I went out with friends more often!
Namaste xxxx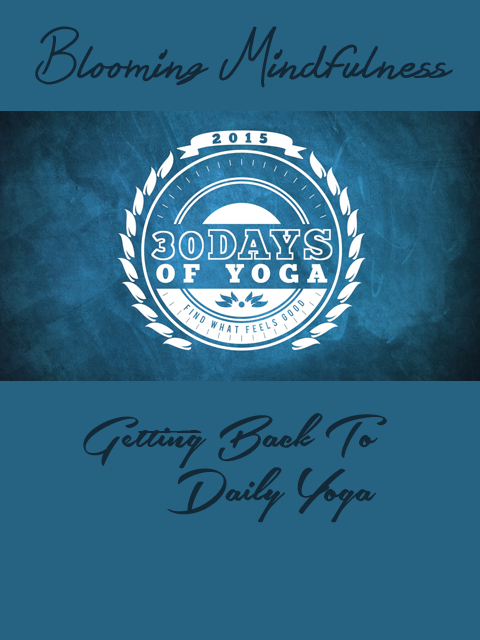 Hey everyone!
So last post I spoke about my recent realisation that depression has crept back into my life and how I have been inspired by a book I read and film I watched to fight it. I think this is something a lot of people get wrong, depression is a mental illness that is incredibly sneaky! You can go for councelling and read books and do the steps but it is, for people who suffer which chronic depression, a daily fight. I wake in the morning to a noisy brain, anxiety and negative thoughts that make it hard to even want to get out of bed. Every single day I have to fight through all of that to get up, get showered, to work out and just to not hide in bed!
I have had a breakdown and been on suicide watch, I have hoarded medications 'just in case', and through it all I have wanted more! If I had ended things there I would have not met my husband, I wouldn't have my dog, I would have missed out on time with my friends and family, and I would have not heard they got my diagnosis wrong!
Now I am learning about alternative therapies, and I have a very different attitude to life and to me daily yoga is a big part of my mental health being good. Over the last year I had slipped to maybe once a week and that to me was a big wake up call when I realised. I knew I needed to change things, so I went to my online Yoga teacher on You Tube 'Yoga with Adriene' and I chose her 30 day challenge to get me going!
This is 30days of yoga and it is a playlist of 30 videos, one a day that I am committed to finishing, however the way I look at this is a bit different to how she meant…
I have chronic illnesses and though I want to do yoga every day, if I am going out one a day, or I am going to yoga class that night there is no way I can do yoga in the morning it would kill me! So I look at it as 30 videos and I am going to finish them all in as little time as possible, so far I have done 4 videos and that has taken me 5 days because yesterday I could barely think straight enough to get out of bed! I have to be smart and look after myself, however that does not mean I am not going to do my best to do a video a day and I am really hopeful that I can complete it!
So far however what means more is how I feel, I am much more positive, I have started doing housework and eating better again, I am sleeping better and overall my pain has improved. Yoga and meditation go hand in hand for me, they are part of my beliefs as a Buddhist and I know from reading Whole Health Life, and the Connection (review HERE) that these are important to lower stress levels. I will keep you updated how I get on but please send me encouragement on twitter, Instagram, here all the places!
Namaste xxx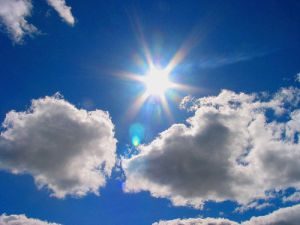 Today is a good day, the sun is out and I feel good! My pain is not too bad and I am wide awake and wishing I could go out hunting Pokemon!! However instead me and Gizmo are sitting in the living room chilling out and having a relaxing day.
In the past when I had a good day like this I would clean the whole house, do yoga, go for a walk and just try to squeeze as much in as I could….then I would be unable to get out of bed for days and feel dreadful! I try to do about an even amount of things even on good days it is my way of trying to keep on an even keel.
To be honest though it doesn't always work, but it is the trying that counts so I keep dusting myself off and picking myself up!
Today I feel quite reflective, I am feeling proud of myself for setting up this blog, and I am really happy that I started trying to sell some of my photography and just trying! I might not always achieve the results, I might never sell a picture, but if I never try I certainly never will! You have to be in it to win it, and I love my life it is hard, and painful and not easy but I am lucky in so many ways! I feel fortunate and happy…Yes, today is a good day!