meditation
Hey everybody!
First of all, the neural blocks I spoke about last post are working, my head is a lot nicer without pain, I will do a full review of how I am doing in a week or so to give them a chance.
So, on Wednesday I am off to London to stay with my best friend for two nights and on Thursday we are going to see Hamilton! I love this play so much I definitely got caught up in the amazingness of it and I cannot wait to see it now it is in London as well!
I am not going to be there long, I am going to chill with my best friend she has Chronic Fatigue and Fibromyalgia as well so we rest a lot. We have a lot of similar interests so we are looking forward to spending time together and just having a nice time.
I get there by using the disabled help offered by National rail where you book assistance in advance when you book your ticket. My husband will take me to the station and there we will book in and someone will provide a ramp onto the train and there will be a disabled space for me. I will then get help off the train in London and Louise and her parents will meet me off the train, it is a good system and it works well so long as the station is manned that you are using.
I have done this before and not had problems so I know it will be fine I will take a book and be lost reading and not notice the time pass at all. I quite like the time on the train, it is scary and something I rarely do, but it feels nice to be out alone like I used to be before I got sick and for a little while I can pretend I am not sitting in a wheelchair and I am just going away for a couple of days.
Right now however my mind is buzzing with worries and fears as my generalised anxiety disorder kicks up a fuss and tries to dampen my excitement. I have had my outfits planned out in my head for weeks, and I keep worrying they will look silly or be wrong for the weather or a million other worries that have no basis in reality because I know my outfits are super cute and I will feel so good wearing them. Then there are worries about what to pack, do I need to take 10 pairs of pants? Do I really need extra socks just in case? Which pyjamas will be best…..the list goes on!
So when my brain is working on overdrive how do I stop the worries and get back to being excited?
Breathe: Yes it might seem simple, but pausing to take deep, slow breaths can slow my mind and help me get back to feeling like I did after my morning meditation.
Organise: To keep my anxiety down I tend to plan everything in advance, if I know what to pack and when and what baggage I am taking etc it can really help me to stop worrying so much.
Pray: I stay close to the bible every day, and all through are examples of things working out if people simply take their worries to God and have faith that it will be sorted by God. I find this so comforting to know and I hold onto it with both hands.
Mindfulness: This is a big part of the Buddhist faith and something that really helps me when my anxiety is pressing in on me. If I take a breath and concentrate on what I can see and hear in that moment it clears the negative and worrying thoughts from my head. In this moment everything is fine and I am safe so why worry?
Trust: I have stayed with Louise and her family many times, they have always looked after me, spoilt me and made every visit special. They would never let anything happen to me and knowing I can trust them fully goes a long way to easing any crazy scenarios that my brain can come up with!
So after holding those five things close to me, I am managing to keep my anxiety to a minimum and my excitement to see my best friend and to finally see Hamilton on stage high. I will hopefully be doing some kind of video while I am there not sure if it will be a vlog or an interview with my best friend so make sure you are SUBSCRIBED to me to find out.
Namaste xxx
Hey everybody!
Well it is that time of year again, I have cards to make, presents to wrap and right now I just want to fast forward to January and be done with it! Now do not get me wrong I am not a Christmas hater and I am not one to be compared to The Grinch at all! In fact,  I always loved this time of year and looked forward to seeing my family and giving presents to people I love. I enjoyed the cheesy films and decorating the house….
Then my Grandad died, and my parents split, my Dad now has a new family he is spending Christmas with and my mom is spending it with her friends and my Nan is staying in the home she now lives in for her dementia. This will in fact be my first Christmas not eating dinner with either parent or my Nan, me and my husband are going to be eating Christmas dinner together with our dog in a local pub.
I have decorated our living room, but that was so tiring and the added time and effort it takes to clean now I have extra things to move makes me wonder why I even bothered! I have not yet recieved a single card, and no invitations or planned time with friends leaves me feeling extremely lonely.  I feel very lost and nothing feels right and I have this unsettled feeling all the time which is triggering both my depression and anxiety and overall I am just lonely and miserable!
However, I am not the sort of person to give up and I am putting a few things in place to try and keep my mental health under control while I navigate this time:
Meditation and prayer: I am someone who tries to keep myself centered and I do that by looking to God. I try to spend time every day meditating and talking to God, my faith is something I take very seriously and it really helps me. Now I am not trying to say everyone go find God, but I am saying we all have something that helps keep us grounded whether that is a best friend, favourite song or your faith. Concentrating on and holding onto this really helps in times of trouble so don't knock it until you try it.
Exercise: Depression wants us sitting around feeling useless and doing nothing, I find walking around my living room, doing Yin Yoga, or just dancing to a song I like are all things that can really help shake off depression even just for a little while.
Keeping busy: It literally took me most of today to work up to being bothered to write this blog post, but that is the depression not me who loves writing my blog. It is best to keep busy in order to stop those negative thoughts clouding in and taking over. No matter whether it is learning a new hobby, reading or just planning what next year has to offer try to keep your mind from taking over!
Mindfulness: Now this is simply taking a moment to concentrate on this moment without judgement. Just stop and take a breath, take in your surroundings and stop those thoughts it really can change everything to just step back and realise we live in this moment and not in the past or future where depression and anxiety live.
Be thankful: I try every day as I get into bed, to list things I am thankful for over the day. Things like doggy cuddles, cups of tea, being warm, not needing to nap, etc. It really helps to stop looking at what we do not have and starting to appreciate what we do have. This time of year adverts are everywhere, people on social media bragging about buying so many presents, and movies that show the 'perfect christmas'. In reality, nobody needs 500 presents, kids just want to be loved, and perfection does not exist. Be thankful for what you do have and can do and stop trying to keep up with the Jones'!
Avoid adverts: This is related to the last one, but I turn off or mute all adverts on TV and you tube, I do not want those toxic 2 minutes in my life! They make me feel like I want so much and none of it is actually needed! Take the pressure off by turning away from adverts and instead take those moments to be mindful, or cuddle the dog!
I hope these small things are manageable for you, and I hope this holiday season is better than you imagined, and if you ever need to talk my emails are always open.
Namaste xxx
Hey everybody!
First of all I apologise for not writing a post last week! There was supposed to be someone to come and assess me for PIP the new disability benefit in the UK. I was so stressed it made my pain worse, and so I was struggling with so much…and then on top of that they just did not show up and did not call to explain! I have another appointment but I am not looking forward to all the stress it will bring. Anyway, yes that is why I did not post anything last week, I apologise.
So, I have been practising yoga now for about six years and for most of that time I have done it daily using the teacher Yoga with Adriene I have spoken about her many times. She is an amazing teacher and I love her style, however her videos are not aimed at the Spoonie community and so it can be difficult to keep up.
I often found that I had to choose whether to do yoga or some housework and practising daily was impossible. I love yoga and I want to do it daily it is my main form of exercise, it keeps my body supple and helps me to be in the moment. I use it as part of my religion as I am Christian Buddist and so I really wanted to find a gentle practice that I could do every day and it would not make me too tired.
Then Adriene uploaded a 'Yin yoga' routine which is a form of yoga I had not heard of before:
"Yin yoga is a slow-paced style of yoga with postures, or asanas, that are held for longer periods of time—for beginners, it may range from 45 seconds to two minutes; more advanced practitioners may stay in one asana for five minutes or more."
I really enjoyed it and though it is not what people picture when they think of yoga I really got so much out of it because it moved my body but was gentle and did not tire me out….so I started hunting for different yoga teachers on You Tube who practiced more gentle routines that could help me to listen to my body more and not make my illnesses worse.
I found a couple of teachers so far, Sleepy Santosha is a woman who is a Spoonie and because of that her routines are designed for people with illnesses. She has a very soothing style, the routines are awesome and she has some specifically for Chronic Fatigue Syndrome and Fibromyalgia. Chakrapod is the another teacher who has routines for specific illnesses but also some that are a little tougher and more traditional, I love her style she is really chill and I would recommend her. I have some others as well and you can find the exercise routines I do in a playlist HERE
Overall, this change has bought me closer to what yoga is really about, it is not about getting abs and doing crazy poses that you can show off! Yoga is anything where you are concentrated on breath and movement, and there are lots of yoga routines you can actually do in bed. This change in my attitude to yoga means I can now do yoga every day and I can still manage a little housework, my symptoms are more level and do not fluctuate as much as they were when I was trying to push myself.
Do you have any yoga teachers like this that you would recommend? If you try any of the yoga routines in my list let me know I would love to know what you think of them.
Namaste xxx
Hi everybody!
Over the last month or so my depression has flared, I have had chronic depression since I was 14years old and usually I can battle it, but sometimes it just gets to be too much. I have often fallen into letting my depression take over and stop me from doing the things I love and enjoy. It can even stop me bothering to shower or clean my teeth and that leads to me just feeling even worse!
I have come to realise that this is how depression works, it stops you wanting to do the things that can help you to feel better. So this time I fought back and followed the following steps as a way to stop it taking over totally:
Eat healthy food: It is easy to skip meals and snack on junk food when you feel depressed, but this time I used an app called Lifesum to track my food and to make sure that I am eating the right things and drinking enough water every day.
Get enough sleep: Now when you are plagued with negative thoughts and worries sleep often stays away. I have found listening to relaxing music, or podcasts or audiobooks can stop you being able to think and allow you to relax enough to rest if not to sleep.
Limit time online: These days this can be hard, but spending too long online, scrolling through social media etc, has been shown in many studies to contribute to depression. If you want to fight depression do not give it the tools to bring you down!
Be kind to yourself: This means something different to everyone, but it does not mean shopping and eating! This means small things like taking a bath, using body creams of your favourite scent, having a little chocolate or watching a favourite movie.
Fresh air: Getting out of the house for a short walk, preferably in nature if possible, can really help to ease your mind and help you to feel less like a blob on the sofa and more like a human who is struggling but fighting every step of the way.
Plan your day: Every day plan a few tasks, no matter how small even if it is make the bed, wash my face, take a short walk. Keeping busy and feeling like you have achieved something no matter how small can make all the difference to how you feel about yourself at the end of the day.
Be thankful: Every night as you get comfortable in bed, say to yourself three things you are thankful for, preferably one of them is about yourself. This helps you to be grateful for what you do have and to see at least one good thing about yourself that can poke through the negative thoughts.
These are the things that helped me, and the depression is now starting to lift off me thankfully. What are the tips and tricks you utilise when you feel depressed?
Namaste xxx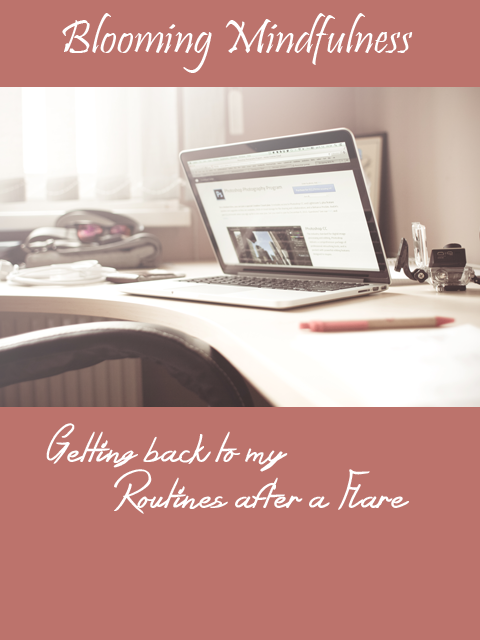 Hey everybody!
The last year has been incredibly hard for me, I lost my Granddad, I had a flare of my fibromyalgia and my depression crashed down on me. I stopped really caring about how my house looked, how clean and tidy it was, I stopped looking after myself and just got lost in symptoms, and depression.
After recently seeing a psychic (HERE is a video about that) I found my depression and grief lifted and I started to realise that I wanted my life back. I might have constant pain, anxiety, fatigue and neurological problems, but I like my life and I am happy. I don't expect a lot from life and all I want is to get back to daily yoga, meditation, and housework and to have enough energy to cook a healthy meal in the evening.
So how am I going to manage this when my flare has left me with more pain and fatigue though the worst of it has eased along with the depression. Well, if you have been following my blog for a while you will know that I am a planner, and this is how I am going to get my routines back.
I have my week ahead planned, I know what I am going to do and how, and that has left me feeling far less worried and overwhelmed. I have remade up my natural cleaning products and I am back to my determination to lessen the amount of chemicals in my home. I am hoping that with my new plans, my determined nature and lots of breaks I will be able to keep up with the daily routine I started today.
I woke up and took my medications at the usual time and then hit the yoga mat for a gentle 30minute practice, I then lay down and followed a 15minute guided meditation and then a short bible study. I then ate a yummy smoothie bowl and rested for a while before cleaning my living room. By the time I had done these things it was after 1pm and I was amazed at how long these few things took me, however I felt incredibly proud of myself for taking my time and listening to my body. After a shower, I came here and wrote this blog, I am hopeful that by breaking things into shorter tasks and being organised I can do this routine every day.
What I want to say is, life is hard with chronic illness, they grind you down and can become so hard to live with, but if you keep pushing and keep motivated you can still achieve your goals!
Namaste xxx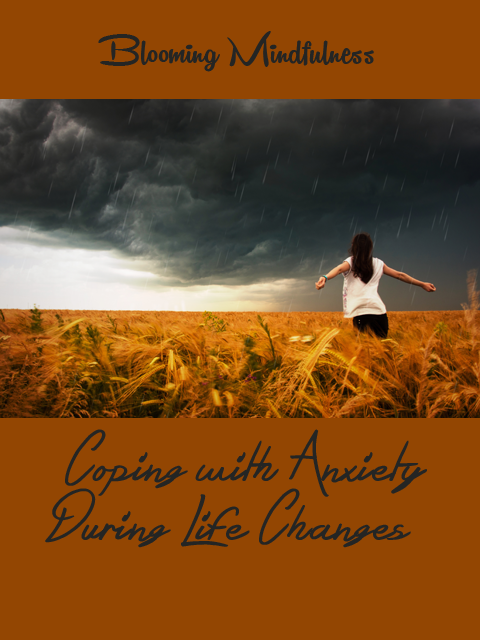 Hi everybody!
At the moment I feel a little like someone just tossed everything that feels safe in my world up in the air and I am running around trying to catch everything!
My husband is a police officer, but he has epilepsy and if he has a seizure he will be put on restricted duty. Also, because of his work he gets very stressed, it is high pressure and he gets a lot of hate from the public etc. So when the headquarters set up a job for officers that are on restricted duties for whatever reason my hubby went for it and got it.
It has longer travel times because he is further away and it is in the city centre so he takes public transport rather than driving. This is of course cheaper and gives him time to read and relax on the train which is great, and the job itself is office based and much less stress so I am really thankful for that.
However, I have an illness called Generalised Anxiety Disorder, which basically means I have panic attacks and fear over things that most people have no issue with. My anxiety is always there and I have had it all my life so I am used to it and day to day meditation helps me to cope with it. However, this new job means that Lee is not at home much more than he was before.
On an early shift he used to be home around 4pm and I would cook and get sorted while he had a shower and it worked really well he was always more tired but we had a system. Now he is home about 6-6:30 and by then I am in pain, extremely tired and unable to stand long enough to cook. By the time he has showered it is time to me to get into bed and it would be impossible to cook for me and I do not want Lee to have to cook after being at work.
Cooking is really important to me, I worked hard for occupational therapy to say I could cook and I have researched a lot so we have food that is not processed or junk food. I have found twice in his first week at work that we have ordered in food because I was not up to cooking so we for sure need a new way! I am frantically trying to find good vegetarian slow cooker recipes which is not easy because there are not a lot of imaginative recipes out there for non-meat eaters!
On a late shift he is home now at least 2 hours earlier which is such a blessing, but he leaves now at about 10am and not 1pm like he used to! Mornings feel like a scramble as he rushes to get ready in time and I struggle to wake up and get my body moving! I am not good in the mornings because my body is stiff, and my fatigue is awful first thing it takes me a good hour or so to wake up enough to get out of bed.
All this change is hard for me to deal with, I am so thankful for this new job and so proud of my guy I could burst, but inside my tummy is like a washing machine and my nausea is pretty bad as well. I am going to take the next few days Lee is off to find some slow cooker recipes I can make on his early shifts so I am not standing for a long time, and finding a way to get our mornings running more smoothly.
I think it is important when anxiety is taking over to breath, it is so easy to forget and let those shallow, fast breaths take over which is part of fight or flight. However, that breathe is extremely unhealthy and unnatural to have all the time, I use the things I have learned about breathing through yoga to slow and even out my breathing so my body can relax and I am not struggling so much with that side of it.
I also step up mindfulness and meditation, both things that stop my mind wandering to imagining terrible things and letting those negative thoughts that tell me I am letting myself and Lee down etc from taking over. I have learned through these things that I am in control of my thoughts they are not in control of me and that was a big lightbulb moment for me with my anxiety and depression.
Humans hate change, we fear it and with my anxiety unnaturally strong anyway it is important for me to thing logically and to remember that by talking with Lee and by organising myself better these things will soon fall into place.
Namaste xxx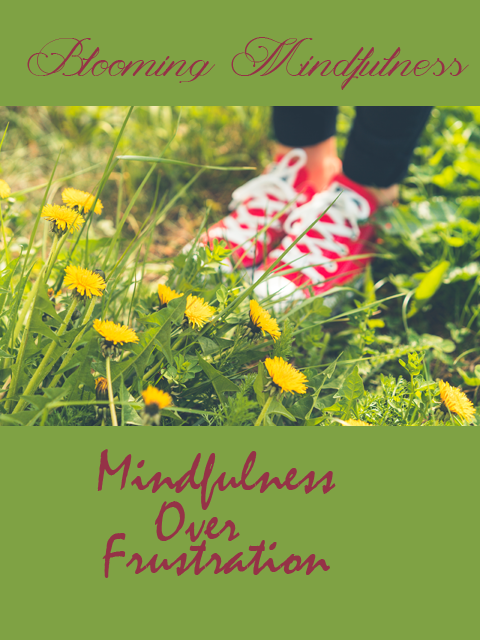 Hey everybody!
So since the beginning of the year I have had the same goal, daily yoga and housework…and every week I fall short!
I feel sometimes like my goals are far off in the distance and I am stood in molasses trying to pull and struggle towards them. I am stubborn, though I set myself goals that I think are manageable I can feel overwhelming frustration and anger at my body and the illnesses that stop me being able to achieve them!
I can at times get snappy with my husband, though I know he is only trying to help me I can feel that frustration bubble to the surface and I can say things in a way that will inevitably lead to an argument and me feeling dreadful.
I have found that learning mindfulness, which is a big part of Buddhism, has really helped me to deal with this faster than I used to. There was a time when I would snap and we would end up not even talking and me feeling like a victim. However, when you have your attention in the present moment, not in the past going over what has happened in past relationships or what was said months ago, but in this moment everything is different. I have realised that I am being snappy and exactly why so much faster, and I stop, I take a breath and I apologise!
Being in this moment takes you from the depressed mind of the past, or the anxious mind of the future and helps you to be in this moment. When I started learning and putting it into practice I started to wonder how much of my life I had missed it is a sobering thought…but I am off topic…
Learning to meditate along with mindfulness has helped me so much this year, I have started every week with the goal of housework and yoga daily. Now, if you do not have chronic illness, this might seem a small goal but to me it is dedicating a lot of my precious spoons, or energy to 2 tasks! However, I used to be able to do this and I felt good in myself, I felt like I was looking after myself and the house and it felt good and I want that again.
Now I remember years ago hearing a saying, 'if the racing driver sets his sights on the wall he will hit the wall', to me this means if I set my sights on the goal I want to achieve I will eventually get there. So right now I might be up to three days, but you can bet there will come a time when I will be able to do daily yoga and housework again!
Namaste xxx
Accompanying video: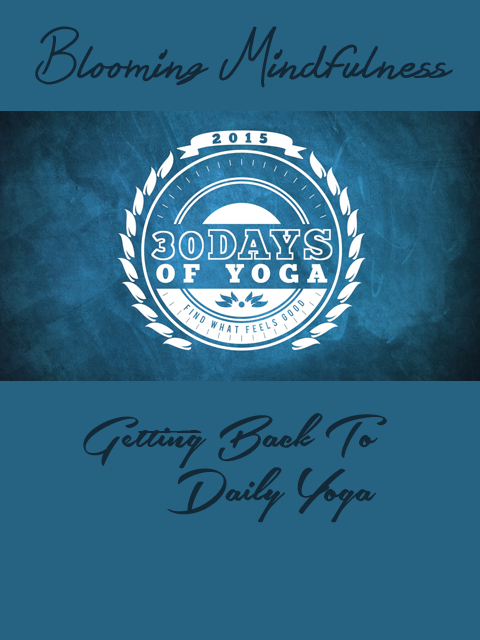 Hey everyone!
So last post I spoke about my recent realisation that depression has crept back into my life and how I have been inspired by a book I read and film I watched to fight it. I think this is something a lot of people get wrong, depression is a mental illness that is incredibly sneaky! You can go for councelling and read books and do the steps but it is, for people who suffer which chronic depression, a daily fight. I wake in the morning to a noisy brain, anxiety and negative thoughts that make it hard to even want to get out of bed. Every single day I have to fight through all of that to get up, get showered, to work out and just to not hide in bed!
I have had a breakdown and been on suicide watch, I have hoarded medications 'just in case', and through it all I have wanted more! If I had ended things there I would have not met my husband, I wouldn't have my dog, I would have missed out on time with my friends and family, and I would have not heard they got my diagnosis wrong!
Now I am learning about alternative therapies, and I have a very different attitude to life and to me daily yoga is a big part of my mental health being good. Over the last year I had slipped to maybe once a week and that to me was a big wake up call when I realised. I knew I needed to change things, so I went to my online Yoga teacher on You Tube 'Yoga with Adriene' and I chose her 30 day challenge to get me going!
This is 30days of yoga and it is a playlist of 30 videos, one a day that I am committed to finishing, however the way I look at this is a bit different to how she meant…
I have chronic illnesses and though I want to do yoga every day, if I am going out one a day, or I am going to yoga class that night there is no way I can do yoga in the morning it would kill me! So I look at it as 30 videos and I am going to finish them all in as little time as possible, so far I have done 4 videos and that has taken me 5 days because yesterday I could barely think straight enough to get out of bed! I have to be smart and look after myself, however that does not mean I am not going to do my best to do a video a day and I am really hopeful that I can complete it!
So far however what means more is how I feel, I am much more positive, I have started doing housework and eating better again, I am sleeping better and overall my pain has improved. Yoga and meditation go hand in hand for me, they are part of my beliefs as a Buddhist and I know from reading Whole Health Life, and the Connection (review HERE) that these are important to lower stress levels. I will keep you updated how I get on but please send me encouragement on twitter, Instagram, here all the places!
Namaste xxx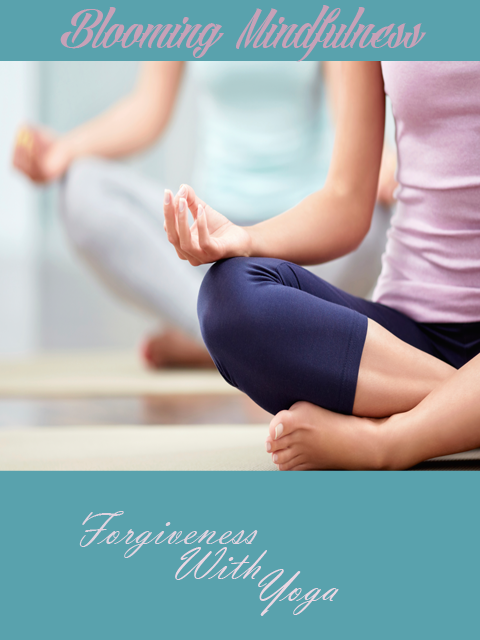 Hey everybody!
So on January the first I started a 31 day Yoga programme with Yoga with Adriene and I was determined that I was going to get back to daily yoga no matter what! Now we are nearing the end of February and I did day 15 today!
I got to the end of the practice and felt like a failure, I am half way through something I should have long finished because of my stupid fatigue! I used to do daily yoga and I felt good because of it, in fact at one point last year I was able to get up do a little housework, 20minutes of yoga shower then take my dog on a short walk!
It is hard to not look back at that time and think I am now a failure when at the moment I am having to alternate housework and yoga every other day and I am needing a nap every afternoon! My fatigue seems to be getting worse and I wish I knew a way to combat it and the people who say simply do yoga…well I am trying!!!
So I finished my yoga, my legs were burning, my head aching and I felt totally fed up, I knew if I tried to just meditate I would just end up even more frustrated. So I turned to Yoga Nidra which is a type of guided meditation and they do lots of types on you tube from simple 5 minutes ones to all night guided sleep! Check them out if you have insomnia so good!
I lay on my back and closed my eyes in Savasana or Corpse Pose and felt the Earth holding me up, it was so relaxing because I felt like I was a giant just laying on the Earth feeling it spin through space. It was somewhere in this meditation that I realised my body is able to keep up with this yoga practice at the moment, but I felt proud of myself anyway. I have not given up I keep coming back determined to finish the 31 days, so what if I am not doing it every day the point is I would if I could!
Yoga and Buddhism had taught me so much, but yet again it has given me a big moment of clarity, I am not well like most people however I have things that most people also do not have…determination! I set myself a goal and no matter whether I get there today, tomorrow or in 30years it is only through patience, self-love and motivation that I will achieve my goals.
It would be easy to give up and say I have these illnesses and just sit around and watch TV but I still want to learn and grow as a person. I still want to achieve things and yes I kind of still have a five year plan…never give up!
Namaste xxx