naps
Hey everybody!
First of all sorry I needed to take a little break but it has to be expected when you run a blog with chronic illnesses! Also I had my PIP assessment which is to see if I qualify for a benefit here in the UK and the stress and worry from that has not helped!
However, here I am half asleep and frankly p***ed off!!! My fatigue has flared and I honestly feel like I am trapped inside my body! I try to keep up with my housework and to do things that make me feel human, like shower and wash my face and get dressed, but it is a constant battle! I wake up every morning after sleeping like the dead feeling just as tired as the night before and yet I have things I need to do on that day!
I find myself feeling so guilty when my husband is at work and I am just lying about doing nothing but staring into space. I wonder if he would be happier without me and if I am just a useless lump. Then I have to try and shake off the depression and try not to do an impression of Eeyore so I can hopefully pull myself out of this slump and get things done.
I wish I could say this will be a useful and positive post but honestly I am just fed up! I have things I want to get done, like my yoga practice and bible study and a little housework just like I could before and yet I feel so tired and my body feels so heavy I can barely think straight no matter get jobs done!
So instead of giving out tips and tricks of how I deal with things I am reaching out to the chronic illness community and asking for tips? Do you suffer with fatigue and if you do how do you make sure that jobs and goals do not just pile up while you nap? Leave me some comments here or on social media links are around let me know please? I need something to help before I go mad!
Namaste xxx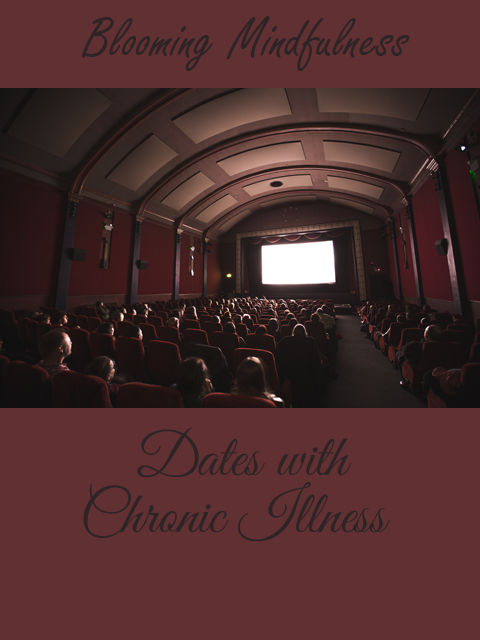 Hey Everybody!
So yesterday morning my husband took me to see Guardians of the Galaxy vol2 and out for lunch because I love going to the cinema and I was so excited to see it. I have recorded a You Tube video of my review which I will post up tomorrow so look out for that.
However, today I want to talk about how this sort of day affects me and people with chronic illness who just want to have fun! First of all, choosing what to wear and doing my make up gave me so much anxiety and I always get this way when I am going to be around humans. If anyone watches the news you know how scary the world is and I rarely leave my house so I often worry about going out, but I am stubborn and I push through it and make myself face the world.
I have been struggling with pain the last few days especially in my neck and arms, and I found this was made worse by the cinema seats. The cinema we go to is really nice, and for anyone sitting for long periods is difficult in one position, but I was constantly having to do neck movements I have learned in yoga to try and help the pain.
I also took my own snacks because my nausea was bad, I was thankful for this because I did not want to completely ruin my healthy eating just for one day out! Having a coke between us in there was nice though because it meant I did not get dehydrated, but the sugar in that stuff sent me a bit loopy!
Of course, cinema's are always loud and that triggered a lot of pain for me because loud sounds increase my pain and I know a lot of people with chronic pain find this. I can no longer listen to loud music or tolerate loud movies and as this was an action movie it was pretty loud with a lot of music. I came away with a lot of pain and wanting to retreat into bed where I could rest, however it is rare I get to go out like this so I wanted to go for some food as well.
We went to Frankie and Benny's which is an Italian style restaurant and we love the food there, I had a fruit cocktail and my husband tried a cola float for the first time. It was a nice chance for husband and I to just chat and relax together and I was really thankful for that, I enjoyed sitting because my leg pain was kicking up a storm by then too! I ate as much as I could of my main, which was spaghetti with tomato sauce and salad with a side of sweet potato fries and I really enjoyed the treat but by the time I had eaten that I knew if I tried to eat a pudding I would end up being sick.
Lastly we went to a store near to there and bought new pillows because our old ones had flattened and were painful and uncomfortable to lay on. By the time we got home me and hubby were exhausted, I was going to record a review of the movie but I had to rest my fatigue was giving me just enough energy to get into my PJs and climb into bed. We got home at about 5pm and I woke up at 8pm, I took my meds and then went to sleep for the night, I really wish people could understand that a date for me and Lee is so hard for us both and though we want to do it more often it just is not something our bodies allows!
Namaste xxx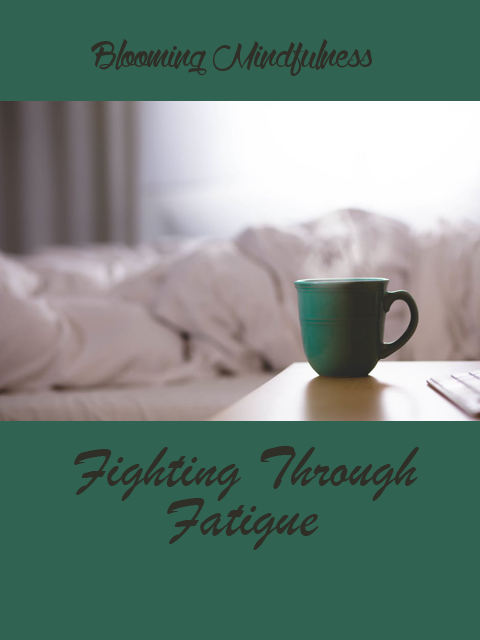 Hey everybody!
So as the year sweeps by me I find myself struggling more with my fatigue, in fact I am not sure it has ever been this bad which worries me to no end! I am someone who has always liked to be active, I have always tried to exercise, I love to read and to learn new hobbies and yet at the moment I can more often than not be found curled up on the sofa doing a zombie stare into space!
At the start of this year, I made a promise to myself to start daily yoga and to get more into crafting especially learning to knit and crochet. However, as fatigue has upped it's game I have found myself struggling to keep up with my housework no matter daily yoga and new skills!
But I am not a woman to be easily dissuaded once I have made a decision I will keep going for it no matter what and those goals are still things that I would love to achieve. So though my body is heavy and my eyes sore and gritty I am going to get with the programme and make things happen…but how I make them happen might have to change a little.
I was trying to power through a yoga challenge on you tube, I have completed it before and was determined to again. However, I just kept on failing and in fact by pushing my body too much I was in more pain as well as more fatigue. So Instead I have concentrated on more restorative yoga routines, my body needs help to keep the strength I have worked hard to get not pushed beyond it's limit! The fact that I am now able to do daily yoga again is lovely, I am now doing shorter routines that concentrate on relieving pain and helping my body to relax before bed. I am enjoying my favourite hobby again and finding my body feeling so much better!
As for hobbies, well I have kind of stalled, my pain, headaches and fatigue are ganging up on me so for now I am going to concentrate on housework and yoga. I am not one to give up or surrender though and this is a 'paused for now' not a 'I give up'.
I am also working hard to make sure I am fully rested at night by getting settled in bed, taking my CBD oil at the right times and not waking too early in the mornings. Trying to feel fully rested when you have fatigue is almost impossible, but I am doing everything I can and at the end of the day when I am tucked up in bed is there really more that I can ask of myself?
Namaste xxx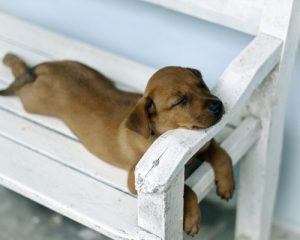 Hello everybody!
So today I took a 3 hour nap!
I woke up after not a great nights sleep and was tired, I knew I was tired but I was excited because I was going to Amanda's treatment room to have a pedicure and nail art done (Picture is on my instagram). I always love going to see her because she has become a very treasured friend and one of the few people I can be myself with and chat to. I love having stuff done there because I feel relaxed and I get out of the house, which is rare, to just have some girlie time.
After the talking and the anxiety of going out the house etc I got home feeling like I had been hit by a truck and so so tired! My hubby's parents were round and I was excited to tell them I have signed up for a monthly crafting subscription box so I can use my new sewing machine and get better at sewing!
However by the time I had spoken to them and had a cup of tea I fell asleep sitting up on the sofa and missed them leaving! I felt awful because I like seeing them, thankfully they understand I cannot help my illness and passed on their goodbyes before leaving. Hubby then made me go to bed, he wanted to watch some TV so decided to get into bed to watch it with our dog Gizmo cuddled up between us. It was so nice and I was soon curled up and fast asleep.
When I woke up it was dark and the day was gone, I felt a bit useless. I still had this blog post to make and I had not drunk my daily water amount I try to drink 2 litres a day…all in all I just felt awful!
It was only when I came to write this post that I realised I am not well, I have an illness and if I was my own best friend I would be so much kinder to myself. I would tell myself that I did not sleep well last night, and that going out this morning must have affected me much more than I had realised on top of that. I have Buddhism and mindfulness to thank for this because they teach that we have to be careful the thoughts we have, in the past I would have let my negative thoughts consume me I probably would have not even opened my laptop and I would have let myself down because of it.
"I needed a nap today, I was not well and my body needed to rest and Beverley that is ok. I am proud of you for not giving in and still doing this blog post, and for the litre bottle of water you are trying to drink."
If I was my best friend that is what I would say to her so I am going to try and be kinder to myself and not compare myself to able bodied people who can do so much more than me without naps.
Namaste xx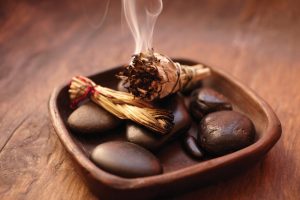 Hi guys! Well it has been a busy couple of days and I am really feeling it now! I just took a 2hour nap and I feel like a zombie but after much thought I decided to update my blog every Wednesday and Sunday and so here I am.
Yesterday our friend Tracy came over, she is a lovely person who works with Lee and also practices Reiki. I love meditation and yoga as you all know and this is just another way to keep your chakras clear and your spiritual self protected and healthy.
I have been feeling the presence of a spirit in our home that did not feel nice at all, it definitely felt male and though I am usually open to spirits I could not see or feel it clearly. One night I came back downstairs after going to bed to find a heavy feeling in the living room and a mouldy horrible smell…our house is a new build and does not have any mould!
Last time Tracey did Reiki on me she found me to be open, my spirit to be clean no negative energy at all, but this time it was very different! She said it was like someone had put a cloak of negativity over me and she could feel my chakras were closed and my spirit was murky and muddy. She could feel this spirit in the house and thought that because of my losing my granddad it had preyed on me seeing me as being weak.
It took her a lot to clean out all of the negativity from me and it was attacking Lee as well but not as much because he doesn't spend as much time in the living room as me. She told us to hoover or sweep the floor after she left because that was where she threw the negativity from us which we did and emptied the hoover. We also dusted the corners of the rooms telling the spirit it was not welcome here and to leave, I have ordered a sage stick to cleanse the house and I think I will do it regularly from now on.
We both immediately felt better the house feels like it is ours again, I don't know who the spirit was or where they came from, but it was not a good spirit at all. It tried to get back into me as quickly as Tracey was cleaning me out! I am so thankful that she came when she did because practicing yoga and meditation is extremely hard to do with any results when your chakras are closed!
This morning we woke early, 7am and got ready because I was being reassessed to see if I could go back to work. I think that people who claim for disability in this country are chosen at random, but it was so scary! I had gone a few weeks ago and they made me wait about 3 hours before saying they couldn't see me so they squeezed me in today!
The guy who saw me was really nice, I answered everything the best I could and was only in there about half an hour in the end! My anxiety was so bad though I was imagining the worst and so scared, now we just have to wait to see what they say! Hopefully the guy could see I was genuine and that my fatigue and pain stop me being able to work…I do not know how we will afford to live if they try to take my benefits off me!
I came home and had some food and a cup of tea with my Dad and his girlfriend Linda then when they went I went to bed for a nap I was exhausted! I wish the people who send for us knew how scary and stressful this process is, I know they want to catch fakers but if these people just went to work instead genuinely sick people could concentrate on trying to live!
Anyway I am going to attempt to make a roast dinner this afternoon with Lee's help as always I found a recipe for sweet potatoes roasted in honey and cinnamon so I am really excited to try that! I post picture of my cooking on my Instagram so head over there and comment if you would like me to share some of my recipes here too! xx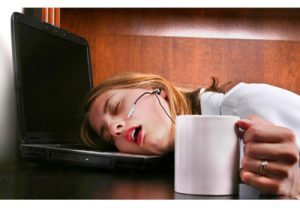 This is how I feel perfectly! I am trying to get back to daily yoga, I don't do any mad poses but it is wonderful physiotherapy it keeps me flexible and helps my strength as well as lowering my anxiety and depression so I need to get back to doing it properly! The downside of it is that it makes you so tired! It is like by lunchtime I need a nap and all I have done is 20-30 minutes of yoga and taken a shower, and that is on a good day!
So now I am tired and this is constant, fatigue is not like at the end of the day you want to go to bed tired…its like doing 2 night shifts with no sleep and trying to think straight!
It has taken me a good half an hour just to write this much…goodness me I cannot think and I cannot do anything to make it better. A nap could help a little so I will probably curl up with the dog and rest for a while, but it is like putting a plaster on a gunshot wound, it never gets easier and never lets up you just have to try and balance what you need to get done with what your body will allow you to do!
Sometimes you have to say no to going out because you did your housework, or not cook a proper meal at night because you exercised…to get things done you have to be organised and try to be a little psychic!