physiotherapy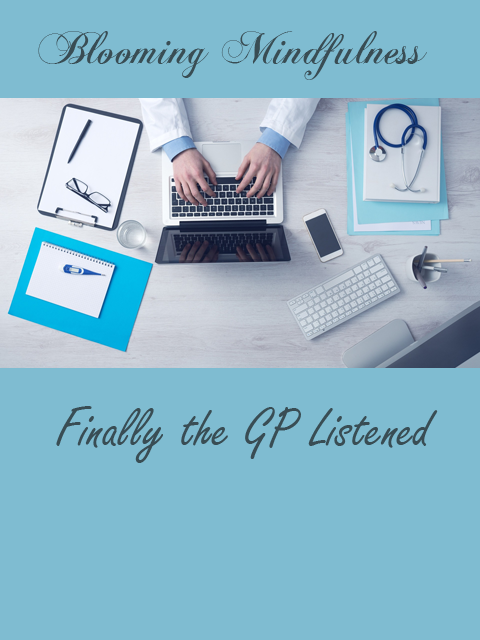 Hey everyone!
So my chronic illness journey, like for many, has been complicated! It took them 5 years to diagnose me with Multiple Sclerosis, and then 10 years after that they said they were wrong and discharged me from Neurology. I was referred to a Rheumatologist and finally diagnosed with Fibromyalgia…but then they discharged me too…
Since then I have relied heavily on my local GP, and intermittent referrals to physiotherapy to deal with my illness. So I went from ten years with a specialist nurse, specialist neurologist, and psychologist to nothing and I have often questioned why but never really had much luck getting an answer.
Today I returned to my GP with new symptoms:
Pressure migraines thanks to the pain and cramping I experience from Fibro in my shoulders and neck
Dizzy spells
Almost passing out if I bend down and then stand up again
Honestly I was sure that I would not get much help from the doctor because I never do and it was a new GP I saw, I wish I could say I was hopeful and determined but after almost 3 years with no real back up for my illnesses I had more or less given up.
However, when I saw the GP she listened to me and looked back in my files and agreed that I should have more help and a regular specialist who can support me more with my symptoms and who will help me. It felt like such a relief to be taken seriously and listened to and to be told she would make sure I was referred to someone and got the help I need.
I really felt so much lighter and almost like crying as I left the doctors because I have just been told to drink more water, light exercise and to maybe have a referral to a physiotherapist. It really felt like the moment my diagnosis changed so did the level of care I received, but my symptoms and my actual experiences with the illness did not change. I am so thankful that I got to see a new doctor today and I am hopeful that I will get better care and be taken more seriously from now on.
Namaste xxx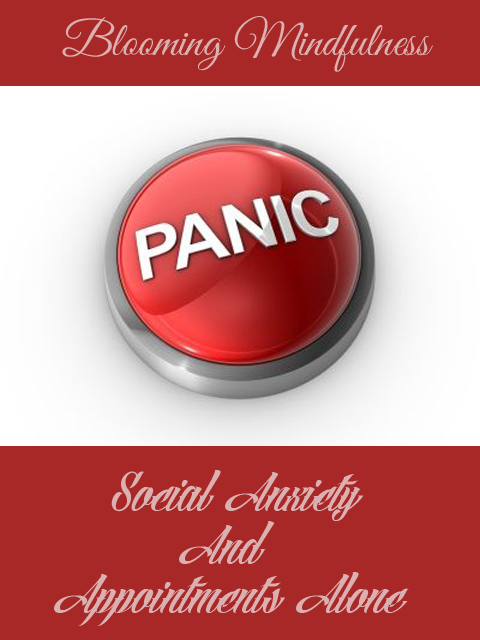 Hey everybody!
So I do not drive, and my husband has epilepsy so if he has had a seizure within the last year he cannot drive either. Thankfully, I do not leave the house very often and we have a great support system of family and close friends who take us to hospital and doctor appointments.
Now I have always had social anxiety when I was a child my parents and the people around me just said I was shy and sensitive. I was often forced to do things at school that would make me physically sick like talk in front of the class and even going to a class alone would give me so much panic I thought I was going insane!
However, when I got older and other mental health issues like depression came into my life and I had counselling I came to understand more about social anxiety and how it is not just being shy or sensitive. It is crippling and caused me to lose friends, and avoid things like speaking on the phone, talking to people at the supermarket etc just to avoid the overwhelming panic that this brings.
When I go to the hospital my husband will usually try to organise it around his work, and this is because of my anxiety but also because of my memory problems. I have a lot of issues with remembering people's faces, where things are like how to find the exit after leaving a room, and knowing what happened after an appointment and what happened can be so hard.
However, this is not always possible and this happened yesterday with my physiotherapy appointment I had a lift from a family friend and when he takes me he will wait in the car with my dog while I am inside. So this means I have to navigate a lot on my own, talking to receptionists, taking the lift, sitting alone waiting, trying to remember what is said, explaining myself, and navigating back to the car. On top of this I needed to go to the pharmacy and deal with that so my anxiety level was on 11/10 and I was moments from a panic attack all day!
My anxiety started the night before, where I lay in bed thinking through the route through the building and my head thinking up scenarios like me falling over and people laughing, me getting lost, people staring etc. When this happened I used lavender pillow spray to help calm me down and help me to sleep. There are many recipes to make your own on Pinterest and also you can buy things like this online or in chemists and essential oils shops.
All day leading up to the appointment was stressful as I tried not to forget anything and I think I changed clothes about four times! Thankfully I use a backpack so I can take more things than I need which helps calm me down a little. I tend to carry things like tissues, cough sweets and lipbalm because I worry I will get a runny nose, or cannot stop coughing and also I lick my lips a lot when I am nervous! If you have triggers just carry things that help in those situations will ease your fears so much and certainly a trick I learned as a teen taking exams!
As I made my way to the appointment, and waited I used breathing techniques that my therapist gave me when I had counselling which is breathe in slowly to the count of five and out to the count of five and do it counting how many times you can do it without your mind wandering. This is a Buddhist way of meditating and actually how you learn to train your mind to quiet during meditation, it is very effective as you have two sets of numbers to concentrate on and so you cannot panic. The slow and deep breath also helps to calm your fight or flight and adrenaline in your body so you stay calmer.
My fears about forgetting things and explaining things is difficult, however I find practising it a couple of times in my head helps and asking my husband what to say helps. I also always ask the doctor, nurse or therapist to write down what was said, and they usually are more than happy to write a few notes or send some things over to you.
Overall yes if you have social anxiety these things will not take that feeling away totally, however it does help to have these things in your back pocket to use. They take practice and time and effort, but if you are willing to put in the work you can push through and overcome things that scare you.
Namaste xxx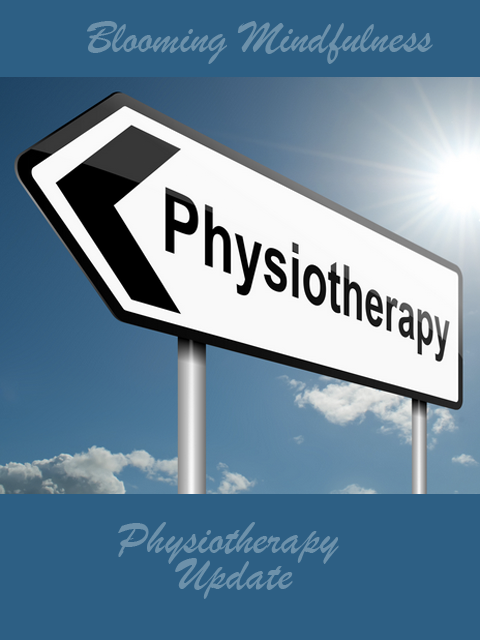 Hey everybody!
So first of all I have actually been referred three times to physio, first time for my shoulder they injected it and said they would call with an appointment and I never heard back. Second time was for neck and upper back pain and I wanted some exercises or something to help ease them, and I heard nothing. Third time was for my thumb and I heard nothing so we called the doctor who referred me and they said they should have given me a number to call but the doctor must have forgotten! Thanks for the pain I had in that time while I waited!
I explained this to the physiotherapist I saw and she said unfortunately they know nothing about the other times and only knew about my thumb….yeah not impressed doctor!
Anyway, the doctor had said he thought it might be the start of arthritis as it runs in my family and can be experienced with fibromyalgia. However, after examining my thumb she thought it was just an inflamed and irritated joint and gave me some exercises to do at home to keep and improve my range of motion as it is my dominant hand.
She said maybe in the future they might inject the joint or give me steroids but they wanted to try these exercises first. I was thankful for this because anyone with chronic illness will tell you that they do not want more tablets if they can help it!
She is also going to try and find me a different type of walking stick that does not put my weight into that joint like the one I use now and this will help me to be able to help the joint heal and walk safely. I was also told to ice the joint every day to help bring the swelling down so I am feeling good about this. I am thankful it is something that can easily be treated and the therapist was really nice which I was thankful for too.
Namaste xxx