review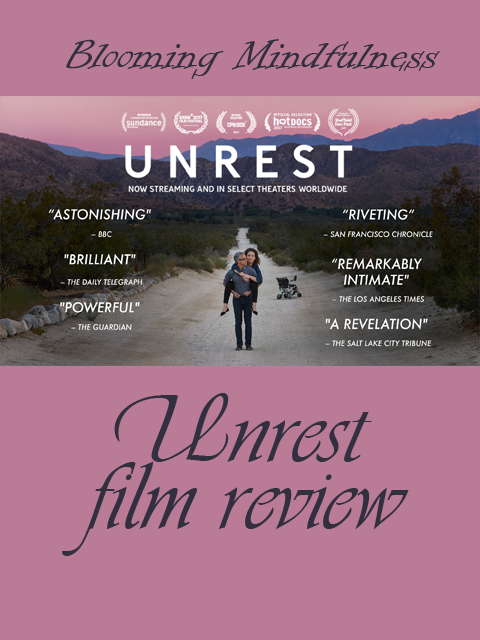 Hey everyone!
So I am on antibiotics at the moment and they are really making me feel awful! So I got up this morning and thought I would order Unrest on Amazon and give it a review.
Unrest centers around Jennifer Brea and her husband who are both intelligent and adventurous people who love travelling and as I put it 'grabbing life by the balls'. Then Jen got sick with a virus and their lives changed drastically as she became sick with Chronic Fatigue Syndrome or Myalgic Encephalopathy. We follow her journey as she records her life, her struggles to cope with her husband becoming her carer, we see her interview other people with the illness all over the spectrum, and we see her husband caring for her.
This is a very raw documentary and I must have cried so many times while watching it because I saw myself and my relationship with my husband so clearly on the screen. This film shows Omar feeling lost and alone as he tries his best to support her, it shows him willing to try anything to help and it also shows that it is so hard to see someone you love suffer and not knowing how to help.
I was so moved by their stories, but it was when she spoke about the history of unknown viruses that cause chronic fatigue in the past that hit me hard. Hysteria especially was hard because it is clearly Chronic Fatigue when you see the old medical videos and photographs and yet these people were locked away in mental institutions and treated terribly because back then doctors thought it was all in our heads…
Then we hear about Karina, a girl whose parents cared for in their home in Denmark, then one day the police took her from her bed to be cared for by a doctor because they believe it is all in her head and her parents are making her sick! Yes these horror stories we like to think do not happen now really do and I know I am being treated like it is in my head by family and doctors!
Unrest is stunning to watch, moving in so many ways, it showed the good days and the bad, it showed the money we spend on made up cures because we get desperate and it shows that when family become carers it can make things so hard. I really found myself coming away from this film feeling thankful that I am not alone, that other people out there know how I feel and all of our stories are real and similar and if only doctors would watch maybe things could change for us all?
I really hope people get to see this powerful and important film, this illness and illnesses like it have been overlooked and hidden away for too long. So go watch the film online HERE is a list of where and how, share it and let's stop hiding this illness and let's get our stories out there so no more people go missing.
Namaste xxx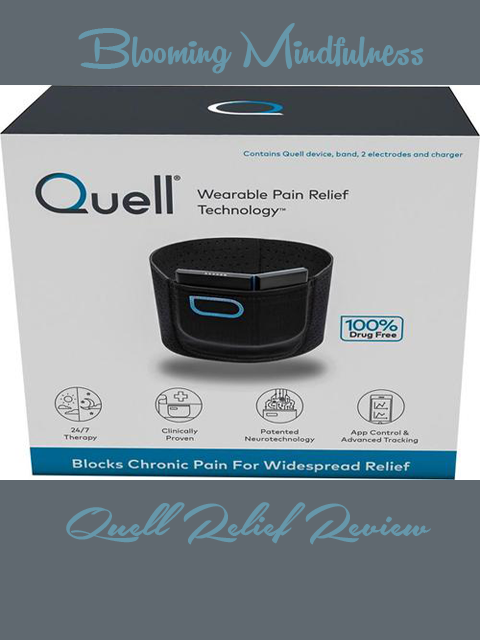 "I have been given this product as part of a product review through the Chronic Illness Bloggers network. Although the product was a gift, all opinions in this review remain my own and I was in no way influenced by the company. "
Hey everybody!
So I was sent the Quell a few weeks ago as I said, and it is a great little product so let's get into the details of it. The website says that it stimulates sensory nerves, taps into the body's natural pain relief response, sensory nerves carry neural pulses to the brain, and that they trigger a natural response that blocks pain signals. These are big claims and I think as anyone who has lived with chronic pain, I was a little sceptical but hopeful that this would help me.
The device itself is easy to put together, the electrodes are attached via two small connectors and there are 4 sections of blue gel that sit on the skin and that is how the device delivers the pulses to the skin. The device then is housed in a long strap which is always worn on the upper calf and it is kept in place with velcro.
The Quell is controlled by an app which is free from the app store and I added it to my phone. There you tell it about how your pain has been over the last 24hours and it uses that information to make sure you get the right amount of signal.
I found it really easy to put together and to use, the app is great you can change how strong the pulses are, and tell it how bad your pain is and it even registers when you sleep and how active you have been. Once it is on your leg it is comfortable and once you have the strap comfortably attached you can almost forget it is even there! I did find that the connectors came away from the unit a few times which meant I was not getting treatment, and there were times when I knocked it because it does stand out a little.
I also felt a little self conscious with it on, I wear a lot of skirts and having this black strap on my leg got people asking a lot of questions! I do wish there were other styles of strap, maybe in other colours just so you could coordinate with your clothing and make it look nice. Many of the pictures on the site show people wearing it to work out and I assume that is why these colours were chosen, maybe other strap designs will come in the future.
I did wear the Quell device to my yoga class and when I was doing my exercises at home, it made some postures a little difficult, but overall there were positions I could hold longer because I had the Quell on! It surprised me to find that, I honestly did not have high hopes but it really took away that dull ache that always seems to be there no matter what meds I take or what I try! I slept better with it on as well, it eased my pain to a point where I felt relaxed and it was great to find something that helped without it having to come from taking tablets!
Overall, this is a really good product, it is easy to operate, you can control the pulses and it is comfortable to wear and to sleep in! Most importantly of all it does control the pain and for me it is great support for the medication that my doctor prescribed me. I will for sure keep on using the Quell and would recommend it to anyone who suffers with chronic pain.
You can check out more information at their official site quellrelief.com
Namaste xxx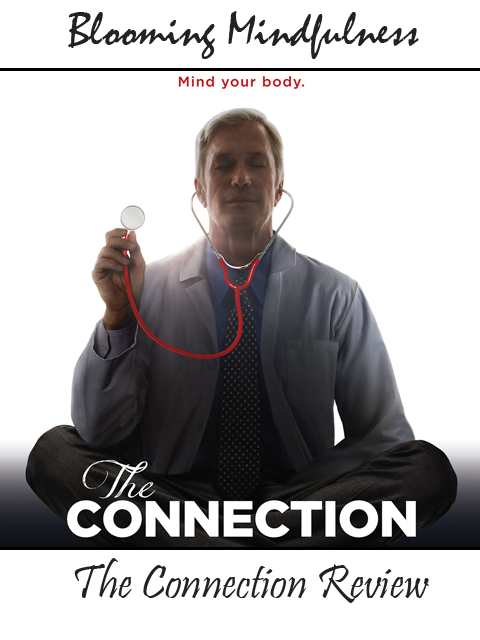 "I have been given this product as part of a product review through the Chronic Illness Bloggers network. Although the product was a gift, all opinions in this review remain my own and I was in no way influenced by the company. "
Hey everybody!
So today I get to talk about a topic close to my heart and that is because I was given the chance to read the book Whole Health Life and watch a film called The Connection. Both were passion projects written by a woman who was once crippled with pain from chronic illness.
When we meet Shannon Harvey in the book, we learn that she was trying to get ahead in her chosen profession of journalism when she first got sick. This really resonated with me because when I first got sick I had only been qualified as a nurse for 18months. Like Shannon I found the stress of the job and not looking after myself when I was not at work were really the crux of why I became so sick so fast and I think why the Drs were baffled at first.
Like the author, it took 5years for me to get a diagnosis of Multiple Sclerosis and when I heard that I basically gave up. In the book and the film Shannon and the specialists she interviews, really show that the way the doctor gives you your diagnosis can really go on to influence how you go on to survive from the illness. For ten years I basically gave into my symptoms and gave up, and I found a lot of what I read in the book reflected my own journey and because of this there were times when I found the book very emotional and difficult to read.
It is hard to look back and think "wow I wasted a decade…" but yeah I did! Then one doctor's visit I was told they had made a mistake it was not Multiple Sclerosis but Fibromyalgia with some neurological issues. When I got home from that I made a decision, I started to eat better, reduced the amount of chemicals I used, took up daily yoga and meditation and started to work on my depression and anxiety.
I feel a lot better after making that decision and it is the main reason that I wanted to start my blog, chronic illness is on the rise and we need to change the way we live or things are going to be bad! The film and the book really reinforced my decision to face my illness and fight it, I found it to be incredibly inspiring and uplifting as well as pretty challenging.
This is not an easy fix, nor is it a how to get better if you follow these easy steps and to be honest I am thankful for that! So many times people prey on the sick and try to get us to sign up for all sorts of potions, lotions and contraptions…however this book and film are merely made to give the facts. Everything is scientifically backed up, and nowhere in here is there something to sell. But, if like me you read this book and watch this movie and come away inspired to research alternative therapies, look for meditations, read scientific journals and you are willing to put in the work every day then you can find your way back to being healthy.
The WEBSITE for the project also has a brilliant podcast, as well as incredible resources that help you put the things you have read into the context of your life. I found this to be so helpful and really helped me to apply the things I read, I would for sure recommend reading the book first like I did because it has a lot more information that the film and goes a lot more in depth into her life and the research she found. The film is easy to follow and understand which I was worried about because it is interviews with doctors and health professionals and scientists, but I found it to be eye opening and really cemented the conclusions I had come to by reading the book.
You can find the book available HERE
The film is HERE
Have you read the book? If so what changes did it inspire in you and what things do you hope others will take from it? Leave me a comment I would love to talk about it.
Namaste xxx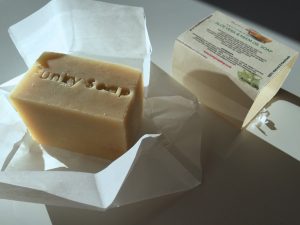 Hey everybody!
So anyone with Fibromyalgia, and some other chronic health conditions, will know itching and rashes can be a problem. I started out trying shower gels with moisturiser built in and had no luck, in fact the more I used these sort of products the drier and itchier my skin became!
Then just over a year ago I decided that I was sick of so many chemicals in my life, I started to make my own cleaning products and body butters. I was beginning to think chemicals and plastics might be why there is so much chronic illness about and I wanted to stop spraying it around my house and rubbing it into my body.
I came across Funky Soap on Amazon a couple of months ago because I was tired of shower gels and though over the last year I had wanted to learn to make my own soap I realised my illness would hold me back. I did a simple search for handmade soap and found them, since then I have bought more products including dog shampoo and my husband a shaving foam soap bar. Today however I will be concentrating on their handmade soap and the shampoo bar because these are what I use daily now.
The first thing I tried by them was their Sweet Rose Conditioning Soap I had wanted to start taking baths again and I wanted a soap that would be a little bit luxurious feeling and be a bit of a treat. The main thing I love about this soap is that the whole bathroom smells so nice all the time now and I do not use any chemical room fresheners so it is so nice to have a sweet smelling bathroom without that. I love that it has real, dried rose petals in the top so when I use it in the bath some comes out and it is so nice to see them floating in the water! This soap is not drying on the skin and all and the scent remains on the skin for hours which is so nice! I often catch myself sniffing my arm long after a soak in the bath!
The second soap I bought was Banana and Honey Soap this is used by me and my husband daily in the shower it is so nice smelling and again it is not so strong but it does leave a sweet scent in the bathroom. I love this soap because it is really moisturising and I have found my skin is so soft with it, noticeably so even after using moisturising shower gels for so long. I have found my skin is a lot less itchy and much less prone to rashes since using this along with the body butter I make. I love also that if I am having a bad day I can use this soap and I do not need to moisturise afterwards which is so nice because some days just taking a shower is too much and I need a nap!
Lastly I tried a solid shampoo for the first time Nettle and Marshmallow Root  I was apprehensive to try this but after years of problems with shampoos, thin hair that falls out a lot with my medications as well as itchy and sometimes painful scalp I was literally just thinking well let's try this! I must admit since using this I have found my scalp to be a little more itchy than it used to be and I might try one of the other bars next time. However, I realise that using this type of natural shampoo bar instead of my usual chemical heavy shampoo I get from the supermarket would need a transition time to get used to. The bar came with a sheet explaining that you need to give your hair and scalp time to get used to it sometimes and the itching almost feels like when something is healing if that makes sense?
I do have very greasy hair that needs to be washed daily and I have always hated this, however since using this soap I have noticed my hair is not as greasy as with shop bought shampoos and I am so thankful for this! It means that on days when I am not well enough I do not have to force myself in the shower I can give it a day off and it will not look too bad which is a god send to the chronically sick!
Overall Funky Soap Shop has a lot of choice, there is more than just handmade soap, they have scents that are not too male or feminine for if you are sharing the soap like I do. I also found the website to be easy to navigate and the information sheets to be informative. I have not needed to use their customer service, so I cannot comment on this, but my orders were delivered quickly and I have been nothing but impressed. I love their products and would recommend to anyone especially those of us with a chronic illness wanting to look after our skin and hair without a ton of chemicals and harsh, man-made scents.
If you use their products comment below what you think and if there are any you think I should try?
Namaste xxx
PS nothing here was sponsored or given to me I paid and these are all my own, unbiased opinions.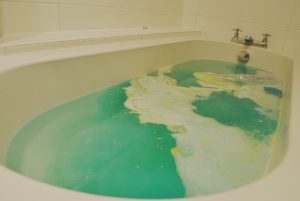 Hey everybody!
So I have not had an actual bath in years, mainly because I am scared of falling and it is a pain having to have someone help you in and out of it. I did use to have a bath lift but it was not comfortable and you couldn't have a nice soak using it so I lost interest and stopped having them.
Then I watched a Lush haul video by one of my favourite You Tubers and I thought well they have nice products, kind to animals and they turn the water fun colours! So I got on the internet and I ordered some of their bath melts which I thought would be kinder to my skin this time of year than a bath bomb.
Last night I tried my first bath and though it was scary getting in, mainly because I am terrified of water, I do trust my husband more than anyone and I knew he would never let me fall. I have to say that it was incredibly tiring, and I felt completely drained afterwards however it helped my pain so much! I found my muscles in my back which tend to cramp a lot felt so relaxed, and my legs by the evening are usually painful and heavy felt so relaxed it was lovely.
I am definitely a Lush convert and I will be taking regular baths with their products to help my pain and to just relax. Anyone with an anxiety disorder will know how rare it is to just feel happy and relaxed and that is how I fell asleep. It was a revelation and I will for sure be bathing a lot in future!
Namaste xxx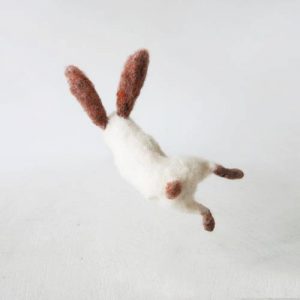 Hey everybody!
Okay so I have found an incredible tattoo artist in the next town over from me, called Amy at Sirens Cove Tattoo Parlour Her work is so pretty and positive and colourful and I just love her style. She is going to be tattooing me in March just after my birthday with a picture of two ballroom dancers in memory of my Grandad and to celebrate over 70years of marriage between him and my Nan who was always his dancing partner.
I went with hubby yesterday to get my arm traced so that she can design the tat and I have booked the whole day with her so she can do it to perfection! I am so excited I know it will take a lot out of me because of my other illnesses, however I think everything will be worth it and I really cannot wait.
The person on the desk was so kind and made me feel at ease right away, I have terrible anxiety dealing with people, but the shop has such a nice vibe to it. I love also that I have chosen a place with all women artists which is so inspiring I cannot wait to see this incredible artist work and to find out more about things.
I do have other tattoos, but they were always walk ins and a couple of them are not too good quality and I am thinking of seeing if they offer cover ups I know some artists do not like doing them but I just want real art on me. I am so so excited I always thought tattoos made people more beautiful because it is their personality quite literally on their sleeve! I cannot wait until March I am more excited for this than I am for my birthday!!!
I am having a good week, it has been a difficult year but I am looking forward with positivity and I know next year is going to be wonderful!
Namaste xxx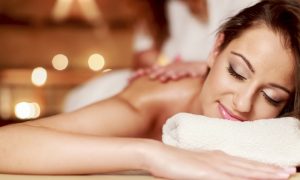 Hey everyone!
This is a sort of review sort of update…so I have been having a lot of back pain recently and it has been hard for me to sit up for long periods at a time. I am waiting for ultrasounds to my shoulders and physiotherapy appointments and it is just a bit of a nightmare when you are in pain and just want help now.
So my yoga teacher who is also a beauty therapist and I thought maybe a back massage would help and to be honest I knew she was right as well as being at a point where I would do anything to help the pain. I have had a tough year and the stress of everything is being held all in my jaw, neck and upper back and I knew it was probably something I needed to deal with.
I love Amanda's studio it is so calming and always smells so yummy because of all the oils she uses and I always feel safe there I know I am in good hands. She found as I suspected that my upper back muscles were very tense and as she worked them it almost felt like pebbles under my skin they were that hard! She suggested I have this regularly to stop this happening again and I definitely think it is something I am going to do because she managed to make my muscles relax to the point where I have full range of motion in my neck and a lot less pain in my back.
I got home and slept for about 4 hours, and then slept really well that night too! I could tell that the mixture of oils she had chosen had released a lot of tension I was holding and after drinking a lot of water I could see the massage was clearing out toxins from my body too. I did feel a little like the Hulk had done my massage after the nap but by morning that was just a dull ache to be expected after how much my body needed it.
Overall I am really looking forward to having this a part of my monthly routine to try and keep my body as supple as possible and to keep battling this illness!
Namaste xx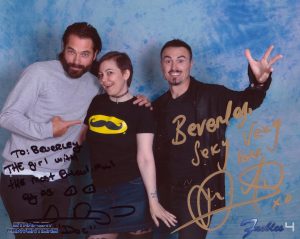 Hey friends!
So this past weekend I was at Heathrow near London for a convention for the TV show Lost Girl and some of the new shows that the cast is now starring in. You can get more information HERE
I have been attending Starfury events since probably around 2002 and I have to say over all the various event organisers I have gone to these type of events with they are my favoourite. The attendees are a priority and it feels more like a family than a way to just make money, it is clear that the people running the events are fans too and the people who have come as guests have always said they have felt it is more friendly and they get to know us better. I love Starfury and are more or less the only company I go to events with now.
So my weekend….
FRIDAY
I got to the hotel about 3pm and met up with my friends Hannah and Caitlin and we joined the looong queue for registration, I have not seen the queue so big before and I really think they needed more than two people working the reg desk! I managed to get everything sorted thanks largely to my friend Helen who knew I would not be able to wait in a long queue again to get my ticket for the talk with my favourite actors who were there and I was so thankful for that! I managed to sort out my photo tickets and everything else pretty quickly and was so thankful for that, queuing is not easy for me and I was getting tired by the time I had everything sorted.
I then had a nap and some food which helped me to recover ready for the party in the evening, the theme was Blame Canada and after much consideration I decided as Lost Girl is a Canadian show I would just dress as a female version of Vex my very favourite character and the actor Paul Amos was at the event!
Now this night I drank too much alcohol and had so much fun #noregrets! Paul Amos turned up at one point in the evening with doughnuts and crisps which he gave to us! I was so happy to see him I have met him once before and he is such a lovely man so mischievous and fun and yeah I just adore him! We went to bed about 2am I think and after some more food and water I slept well thankfully because I knew Saturday would be a full day!
Saturday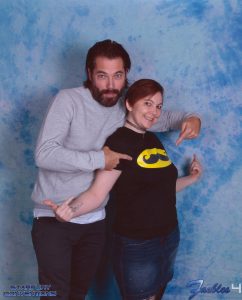 I woke early and had a shower and a yummy hotel breakfast I was running on adrenaline already because I was going to be meeting all the cast and with that in my head there was no way my illnesses were going to hold me back! First thing on the list was photographs, now I was on a budget for this convention and I knew I would have to be careful so I basically decided to concentrate on Tim Rozon and Paul Amos so I had a picture of them on their own and then one of the both of them (they are illustrating this post).
The staff at Starfury I have known for years and they know I do not take advantage so they are always so kind to me. I got to go first and I was so thankful because of my struggling with waiting hours in a hot room with lots of people with my anxiety and pain levels.
I went and had my picture alone with Paul Amos first, he was in heels which is the sexiest I mean any Rocky Horror fans will know Tim Curry and therefore find men in heels sexy… so the photographer took about 6 photos of me with Paul because he was trying to get his heels in shot. This was my only complaint that they did not give me a choice of which one I wanted, I paid so I feel like maybe I should have been able to choose. However, the photo I got is so cute I just adore Paul and yeah I was more than happy.
Next was a photo with Paul and Tim, Tim was a lot more reserved than Paul, most people are, but it was his first convention in the UK and I am not sure he knew what to expect. I was so happy when he said he liked my shirt which was the Batman symbol but as a mustache instead, he plays Doc Holiday on the show Wynonna Earp and his tache is pretty epic on that! Both pictures with him he was pointing at the symbol and it was so cool to know he got it!
After that we went to the talks, these are the guests in various groupings on stage answering questions and telling stories, it is one of the best parts of the weekend for me. For one it gives me a chance to rest and just chill out, plus we get to hear stories from set, behind the scenes facts, and funny jokes between them which is so cool! It is so fun and they had the main hall set up the best I have seen for wheelchairs I was really happy to have a good view and to not be crashing the Gold ticket holders in the front rows!
In the early afternoon I had paid for a small group to just have an informal chat with Tim Rozon and Paul Amos, they played father and son on Lost Girl but it worked out for me because they are my faves! The talk was so nice, I swallowed back my anxiety and spoke to both actors, I contributed and chatted and I felt so proud of myself for it! I got to listen to Paul speaking Welsh which was so so so sexy and to tell Tim why I love Doc on the show!
By early afternoon I was in a lot of pain, but I try to do everything on the Saturday so that if I am not well on the Sunday I can rest. So last thing was autographs! I managed to go through with the gold like they had agreed and everyone was so nice helping me to get everything I was so thankful to the staff! I had nice little chats with Aaron, KC, Tim and Paul, but Paul was the chattiest I could tell all the actors were suffering with jetlag bless them! Tim wrote I was the girl with the most beautiful eyes which made me giggle and Paul was so chatty and even promised me a dance at the party later!
I then had a long nap before getting ready for the party, tonights theme was Misfits of Science so I dressed up as a sexy Ghostbuster…because why not? Paul, Kris, Zoie and Anthony came to the party in the evening and I loved watching them all having fun…especially Kris who was lifting people like he was Patrick Swayze in Dirty Dancing and so funny when drunk! At one point Paul was dancing not far away so I got out of my wheelchair and went over to remind him he owed me a dance, he got so excited and hugged me and I got to dance with him twice which was so kind of him! He also came round at one point with bottles of booze everyone was taking shots out of…would have been rude not to! I even got to take a selfie with Paul he just made my night and I love him so much for being so kind to me.
Sunday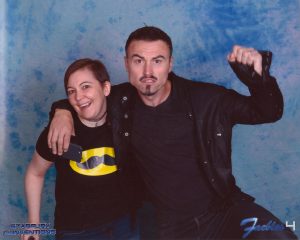 Sunday I slept in until about 10am I think because things were not starting until 12 and I was in so much pain! Thankfully after meds and a hot shower I was able to go to see the talk with KC, Tim and Paul. This was such a funny talk I really enjoyed all the talks and though I was tired and not feeling well by this point I was just happy to be entertained and to rest.
I had a nap in the afternoon too after a cheeky McDonald's and got dressed up like a saloon girl ready for the party that night which had the theme of The Wild Wild West! The closing ceremony was so sweet I caught Tim's eye a few times and shared a smile moments like that always mean so much. I was pretty much a zombie by this point and after the closing ceremony we went back to the room and I lay in full costume on my bed and tried to rest.
I felt like someone had kicked me in the middle of my back from sitting in my wheelchair so long all wknd and I was exhausted and ready for home by this point. Hannah and I went down to the party but we lasted about 20mins before heading back to the room, packing and eating and getting some sleep.
Overall it is one of the best convention wknds I have had and I thought the guests were all really nice and willing to have fun and make it special. I loved meeing Zoie finally she is a busy lady! However for me the weekend was all about Tim Rozon and Paul Amos. I am such a big fan of them both and they have me for life right behind them both!
Namaste xxx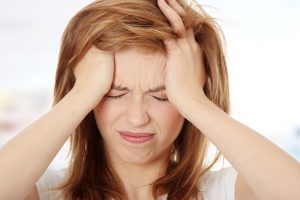 Hi guys! Hope you are all well?
I have had an interesting few days, but today I mainly want to talk about a practice called Ear Candling? If you have not heard of it, this is basically a cone shaped candle that you light, the other end goes into the ear canal and you let it burn down. Supposedly it helps with migraines, ear wax, and a whole host of things…but those two are why I tried it.
I bought the candles on Amazon and my husband Lee helped me do it…however we only did one ear and though it cleared the wax I was left feeling very unbalanced and out of it. The next day I had a dreadful migraine and basically spent the day resting and not doing a hell of a lot.
Now my friend Amanda from Journey Health and Beauty who I buy my beauty products from offers ear candling and we did it wrong! You should always do both ears and have a proper therapist administer it or it can be dangerous! Lesson learned if you want to try this DO NOT do it yourself!
I am not sure I will try it again because of it causing a migraine, I do suffer with chronic headaches and migraines and I try to avoid anything that can cause them. So anyone considering this just be careful and do your research it does not suit everyone!
Other than that I have become slightly obsessed with small houses…I fell down a rabbit hole of them on You Tube and now I really wish I lived in a country where I could buy a big plot of land, build a small home and keep a vegetable garden!
Nameste x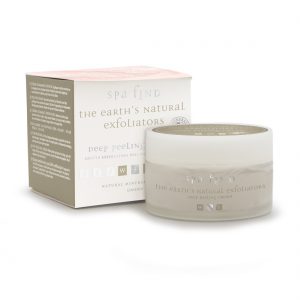 Hi guys so today I would do something different and write a review, I am going to be doing this from time to time so bear with me okay? Wednesday we will be back to the usual blogging.
So since christmas I have started to take looking after my skin more seriously, my yoga teacher and Beautician Amanda Small who runs Journey Nails and Beauty has really helped! Just before christmas she did a night teaching us about Spa Find products and about how to take care of your skin. I had always used Simple range from the supermarket until then, but she did a test on my skin and it showed my skin was dehydrated.
Since then I have been using the Spa Find range to look after my skin, it is more expensive coming in at between £15-20 per item however as they last about 6 months they do in the long run work out cheaper!
Last week I spoke to Amanda because I had found that though my skin was more hydrated and the fine lines around my eyes were better I did find my pores were larger and I was getting blackheads especially around my nose and chin. She suggested an exfoliator and I bought the Deep Peeling Cream from her. It retails at £18 and you can get it online places like Amazon stock the range.
Now though this says it is a cream it feels more like a paste or clay and it is hard to get onto your face, I do find I drop bits on the floor when I am applying it so be careful! It has a fresh scent, like all of their range there is no added chemicals or false scents that can affect your skin. You only need a very thin layer and you just leave it on the skin for five minutes before rubbing it off your skin with circular movements, it doesn't peel off it rubs off and again this can be messy so I am always careful to make sure I do that over the sink! Then you just use warm water to make sure any residue is gone.
I use it twice a week and have have used it three times now, my skin is so much softer since I have been using it alongside one of their mud masks. I have also found that my skin has cleared and that happened very quickly which really shows how good this mask is! I did find the first time I used it that my skin felt very sensitive for a couple of days, and during the first application it stung a little however that stopped after the first time.
Overall if you are looking for a good exfoliating mask I would recommend this, I love that they use natural ingredients too which is so nice because I personally like to keep the amount of chemicals in my life to a minimum.