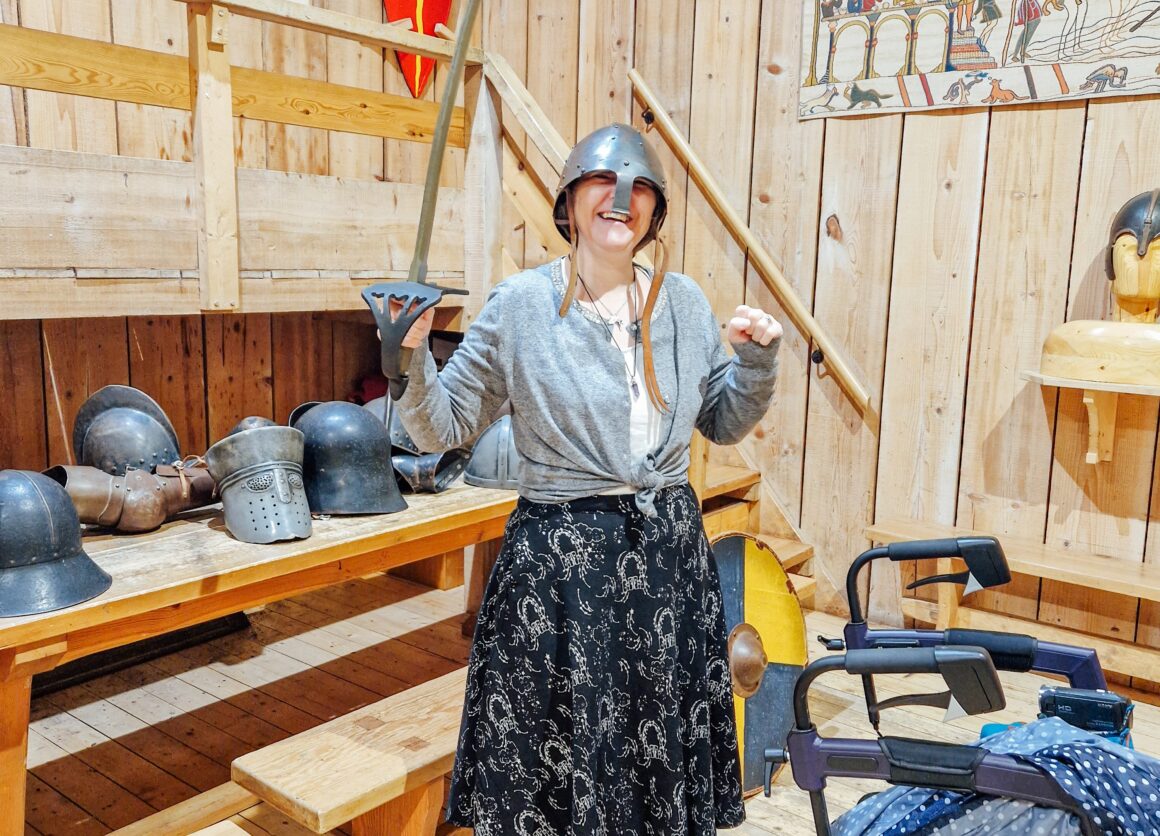 How accessible is Stafford Castle?
Now spring is here, me and  hubby are heading out to local museums and fun days out, so lets talk about how accessible is Stafford Castle.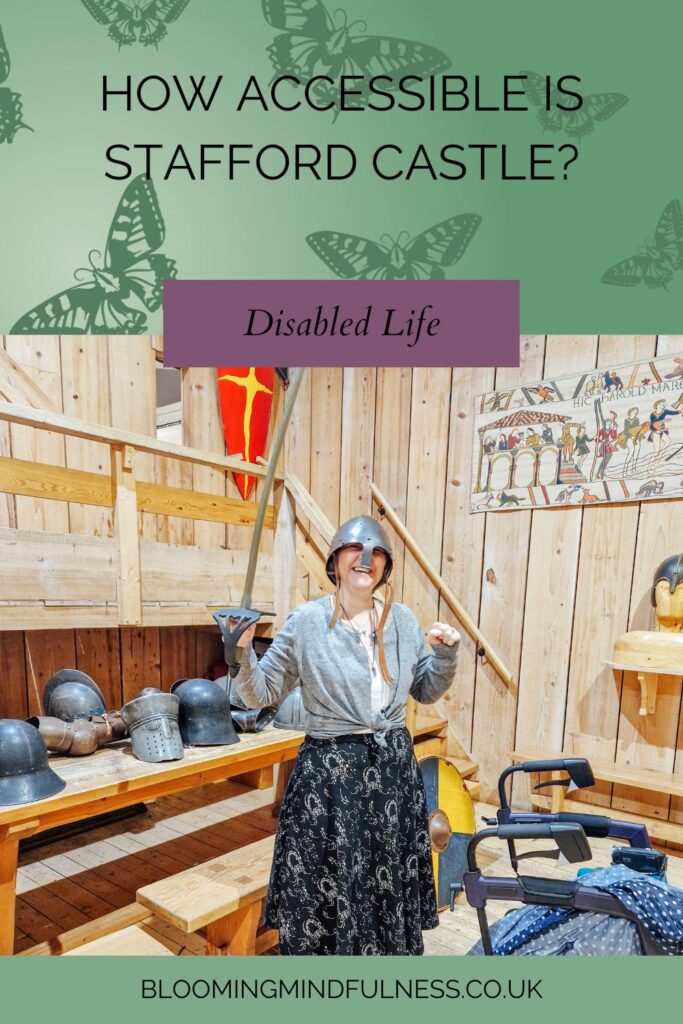 I love going out and visiting stately homes and museums, so as a way to make sure we do it every month I decided to start vlogging it for my YouTube channel. However, I also wanted to share it here, so I thought why not take the chance to talk about the accessibility of each place I visit. Often those of us with disabilities or chronic illness rarely get to go out, and don't have as much money to spent. So, if I can talk about the accessibility it will help you decide the best place to spend your money and energy visiting.
About the castle:
The site was quickly used by the Normans in 1100 AD to build a timber fortress because of it's vantage point. Since then, it was used and changed many times, with the Stafford family going through times of great wealth and hard times. After recent restoration and archaeological  investigation, Stafford castle is seen as one of the best examples of a Norman castle in England. However, the castle no longer stands, it has an incredible visitor centre which showcases everything to do with the incredible history of the site.
How accessible is Stafford Castle:
We visited the castle with such great excitement, however I do have to be honest that it was a very rainy day and we did not get to see the actual site on the day.
However, I can tell you that the car park is really close to the visitor centre which is so good for anyone with accessibility issues. We managed to get a disabled parking space too which was great though that might have been because of the weather! So if needed, make sure to arrive early especially during school holidays.
I did find the visitors centre was hard to get into, the doors are not assisted at all and the because they had lots of things in the door area it made it difficult to navigate in my wheelchair. I will say however, that the staff were quick to come and help and that was nice to see and to feel seen. But if the area was less crowded it would make it easier.
Inside the layout is much better, and it is easy to navigate, I loved the fact that I could dress up and take fun pictures. I also loved that it was all on one level and the floor is easy to wheel on, both with my rollator as a wheelchair and in the walker set up.
I really enjoyed the display of the archaeology and the timeline display, there was writing there but for those who are partially sighted or blind the website says there is an audio version as well. Also, when we arrived the staff went through the whole history of the castle and the layout with us which was so kind of them and very informative. However, they might not be able to do this at busier times so keep that in mind.
I Highly recommend the visitor centre they have workshops on as well I am going to one where we will learn to make a lovely craft of a tree with glass leaves and I cannot wait. I love these hubs that use the chance to educate and help the local community, they do run on donations so have some money in your pocket because they only accept cash.
Outside they have a herb garden and I definitely want to go back to visit that, but with the weather how it was on the day I couldn't go so I don't know how accessible that is as yet.
On the day we went to visit, my husband and I got a little lost, so I do think they need better signs as to how to get to the castle site itself. We ended up going along a nature trail which was so beautiful as you will see on the vlog, as it rained however, it became dangerous in my wheelchair so be aware of that. However, before the rain it was a lovely wide an flat-ish trail that my husband pushed me around easily.
Later in the week, my husband returned to the castle to record a video for his YouTube channel where he will be talking more about the history of the castle. Make sure you head over there and subscribe!
I spoke to him about the accessibility and unsurprisingly the site itself is not accessible at all, it is on top of a hill and surrounded by a ditch that would have been a moat. However, you could get a wheelchair close to it and have a look, but as with all castles and castle ruins etc, it's impossible. I do hope that work is being done by companies to improve this like Shugborough and the National Trust is aiming for.
Overall for a cheap and fun day out, especially if you have children going with you, it is a lovely time and worth going. Though the site itself isn't accessible, the visitor centre makes up for it and definitely gives a wonderful feel for how the castle would have been.
Thank you xx