Review of Spar find deep peeling cream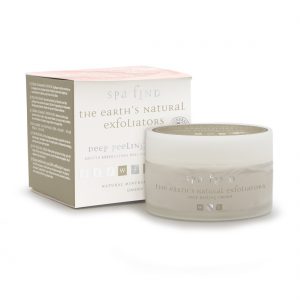 Hi guys so today I would do something different and write a review, I am going to be doing this from time to time so bear with me okay? Wednesday we will be back to the usual blogging.
So since christmas I have started to take looking after my skin more seriously, my yoga teacher and Beautician Amanda Small who runs Journey Nails and Beauty has really helped! Just before christmas she did a night teaching us about Spa Find products and about how to take care of your skin. I had always used Simple range from the supermarket until then, but she did a test on my skin and it showed my skin was dehydrated.
Since then I have been using the Spa Find range to look after my skin, it is more expensive coming in at between £15-20 per item however as they last about 6 months they do in the long run work out cheaper!
Last week I spoke to Amanda because I had found that though my skin was more hydrated and the fine lines around my eyes were better I did find my pores were larger and I was getting blackheads especially around my nose and chin. She suggested an exfoliator and I bought the Deep Peeling Cream from her. It retails at £18 and you can get it online places like Amazon stock the range.
Now though this says it is a cream it feels more like a paste or clay and it is hard to get onto your face, I do find I drop bits on the floor when I am applying it so be careful! It has a fresh scent, like all of their range there is no added chemicals or false scents that can affect your skin. You only need a very thin layer and you just leave it on the skin for five minutes before rubbing it off your skin with circular movements, it doesn't peel off it rubs off and again this can be messy so I am always careful to make sure I do that over the sink! Then you just use warm water to make sure any residue is gone.
I use it twice a week and have have used it three times now, my skin is so much softer since I have been using it alongside one of their mud masks. I have also found that my skin has cleared and that happened very quickly which really shows how good this mask is! I did find the first time I used it that my skin felt very sensitive for a couple of days, and during the first application it stung a little however that stopped after the first time.
Overall if you are looking for a good exfoliating mask I would recommend this, I love that they use natural ingredients too which is so nice because I personally like to keep the amount of chemicals in my life to a minimum.