Christmas gift guide for spoonies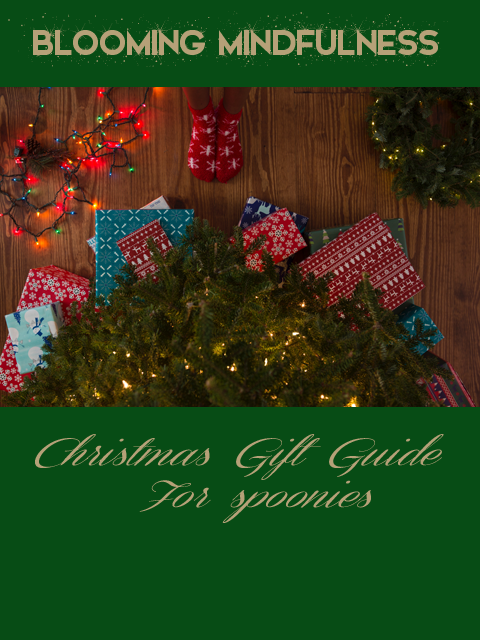 Hey there butterflies!
It can be so hard for the disabled, or housebound people to find nice presents to buy this time of year without facing the crowds. I have decided to put together a gift guide of small online shops that I think are great for finding nice presents and I actually shop there too!
None of these are sponsored in any way but I will state if anything was sent to me for free or anything as I go ok?
Chockabilly: This site is where I got a few accessories this summer which were in a you tube video I love this site they have cute hairclips, pins and handbags as well as real vintage and reproduction clothing. If you have a vintage gal in your life you will want to check out what they have!
Earthlight Crystals: This shop has a wonderful site with beautiful candle holders, crystals and homemade candles. They are on Etsy as well and both shops have some beautiful and unique pieces that would really make somebody's christmas!
Urban Lune: This site is a gem, their candles are so unique and smell divine I cannot wait to give them out to my family this christmas! They also sell crystals, witchy essentials and tarot cards so you will certainly find something for everyone.
Cocoa and Heart: I was sent one of their gift boxes to review and you can see this video below, their chocolate is so delicious and I am definitely going to be getting some boxes for family! If you want to buy from them you can use the code XMAS18 for 10% off your order until January 31st 2019!
Grizzly Supplies: This shop is amazing it is all hand made real wood shelving for ornaments and especially crystals. I have had one for one of my christmas presents from my husband and omg I cannot wait to have it up and adorned with my favourite pieces! They have so many designs available you will be sure to find something special for someone special.
Pretty Old Jewels Co: If you are looking for one of a kind, vintage jewellery this is the place to go! They have so much choice and all hand picked so you or your loved ones can look fabulous at christmas!
Unbroken Smile: They do apparel for anyone wanting to support or raise awareness for chronic illness I love their designs and how inclusive they are. I always wanted something from there so if you are wondering go look I am sure you will find something wonderful.
Art tales and Magic: The art in this shop is dark and full of magic and fantasy I love the owners who are fellow you tubers and his art speaks for itself!
Mighty Moon: Last but not least, this shop has some beautiful and unique pieces that are all hand made and the girl who runs it is so lovely to chat to I would definitely recommend!
So there you have it, my favourite unique shops online to buy original designs that will leave you wondering what to give as a gift and what to keep for yourself! I hope you enjoyed this gift guide and will let me know if you buy any presents from these shops
Namaste xxx