grief
Hey everybody!
So right now I am struggling with the fact that my Nan is nearing the end of her life, she has been one of the biggest influences on my life. I have been lucky enough to have her in my life for so long and I am thankful for that, however grief is creeping in and I am aware that I do not want to fall into the same depression that I did when we lost my Grandad.
So this time I am concentrating on the good, I am thinking through every good memory I have of times with her and remembering how thankful I am that she was chosen to be a part of my life. She taught me about God and how to have faith, she was always there to listen and she never put me down or made fun of my struggles over the years like others did.
My Nan is amazing and I am determined to follow her example and to hold onto God as I go through this journey with her. She always taught me that if you have your faith you have everything you need, and that is so true. My prayer times have been so sacred to me and have helped me so much to get out my feelings as well as to send love and care to her.
I have also been holding onto the Heal Chronic Fatigue course teachings and remembering to turn each negative thought into something good. Buddhism teaches that we should not try to hold onto people or things because they are not going to always be there. I have been using positive affirmations, good memories and positive thoughts to make sure I stay as positive as possible right now.
However, self care is not just about staying postive and being happy, I let my tears fall when they need to but the difference is I do not wallow in it. I let my emotions flow now I do not judge them like I used to and I am being patient with myself as my mind is very scattered right now because I am trying to wrap my head around losing my beloved Nan. Grief can be overwhelming at times, but it is important to treat yourself well, make sure you eat well and often and give in to comfort food sometimes because it is called that for a reason!
Have you been through grief? How did you cope and what things did you learn from that time?
Namaste xxx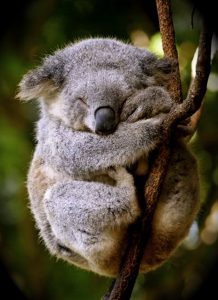 Hi guys!
Wow it has been a draining week and so I have had a lazy day today! Typical sunday I lay in bed late and then watched You Tube videos until I could get the energy to have a shower. I have done nothing productive really apart from write this post and try a new smoothie bowl recipe using Cacau powder…but feeling nauseous this was probably not the best day to try it! I got a little writing done and I am going to throw a typical English sunday dinner together in a bit!
I must admit yesterday I got a lot done, I managed to do 20mins of yoga and to clean the bathrooms which made me feel so proud of myself, I love how sparkly they are using my natural products I made myself lol. I also made a yummy homemade pasta sauce with chilli and cream cheese it was nommy!!
The day before though was scary my anxiety was really high because I have been referred to general medicine doctor at a hospital I have not been treated at before and we cannot work out why! The thought of going to this appointment without Lee has given me panic attacks and forced me to cancel it twice! I keep thinking I am working to getting on top of my anxiety then it pops back up does anyone else have this problem?
I am also struggling because it is the week of Grandad's birthday and he passed away only a few months ago, I keep crying over him and I miss him so much. I am trying to push through it and stay positive but it isn't easy, he was my best friend and my person I called him so much and I miss him tons!
Generally it has been a positive week in that I am chilling out and being positive but my emotions are really up and down right now, I guess I just have to be patient with myself and realise that grief is never really over and it is still fresh for me.
Namaste xxx