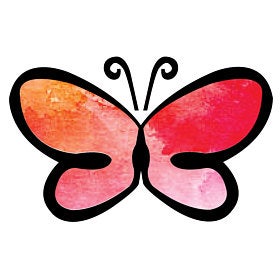 Evabelle ring splints review & 10% off
Hello my loves, if you have been paying attention you may have noticed I have been sporting some lovely jewellery recently! Well today I answer all those who have been asking about it, here is my Evabelle ring splints review.
If you have been reading my blog for a while you will know that I was diagnosed with Ehlers Danlos Syndrome. This disorder affects the connective tissue in my body, and for me this means I have unstable joints. This is where the ring splints can help, they stabilise the joints that are unsteady and hold them in place.
I first saw these splints through watching Christina Doherty and her journey with this illness. But I had put off buying some for my own hands because of not knowing what I needed and that they are based in Florida, America. For context, I am in England and the postage can be pricey from America and I didn't want to get my hopes up.
However, after fighting and winning my disability benefits back, I recieved back pay and thought I would take the chance and treat myself. I bought myself a new wheelchair, and finally ordered some ring splints.
When I first went to the Etsy store I did feel a little overwhelmed, they have such a large range of splints on offer for all kinds of needs. And because I have not had this diagnosis long, I didn't know what I needed. I had seen a physiotherapist who did specialise in hands through the NHS, but they had just given me a tight glove to wear!
This had been impossible to wear, it was hot, itchy and did not hold any of my joints in place. So, I messaged them through Etsy and recieved a reply very quickly, they were so kind and understanding, asked questions and gave me options that would suit my needs. I felt so supported and they actually wanted to help not just sell the most expensive things just to get the money.
I suffer with an anxiety disorder, so this really put me at ease and helped me to feel assured I had made the right decision to shop with them. The items arrived quickly considering the fact that they came all the way from America and were made to my measurements. I ordered the sterling silver splint ring for my middle finger on my right hand which is bent to the side from learning to write. I also bought the thumb MCP silver splint ring because my left thumb comes out of joint a lot. And lastly, I bought the adjustable eye trigger finger ring splint for my left thumb as it also has an unstable joint but not both.
I have had them now for a couple of months and I wear them every day, I honestly wish I had gone for it sooner. They were hard to get used to at first, with me being used to move my crazy joints and put them under stress and now being stopped from doing that. But my hand pain is so much better with them holding my thumbs in place and straightening my very bent finger.
I love how they look too, nobody would guess these rings were not just funky jewellery and I love that. Sometimes you just don't want to deal with strangers asking questions you know? They make me feel cute and feminine whereas the glove I was given from the physio is ugly and doesn't help at all.
Honestly, I didn't know my pain could be managed, and my joints stabilised with such pretty pieces of jewellery and I am so glad I bought from this company. They are so professional, and knowledgeable and these splints can also be used for people with Arthritis. I think it is so lovely to know there are people who can turn a passion like this into a business. I feel its so important especially now to support small business that can also help you feel good and your body to work better.
This Evabelle ring splints review was not sponsored in any way, I paid for my splints myself and all thoughts and opinions are my own. However, this wonderful company is offering you 10% off purchase using this link to their ETSY. I am so thankful for them offering this and I hope you will take this opportunity to help your pain and look cute!
Namaste xxx