Future plans for putting your mind at rest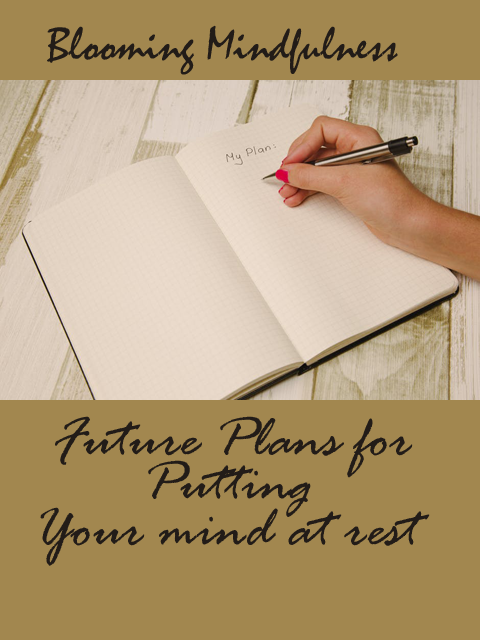 In truth, we all have anxious times in which we can't see where we're going in the future. Some of us experience these periods more seriously than others, some us of can let it slide. But when you're sometimes seized by the fear of the future, it's clear we need to make ourselves aware of the steps to take for contingency. These are smart and safe thoughts.
Maybe you've just gone through a particularly bad period, and now that you're out the other side, you know you want to change some things. And there's nothing better for doing that than putting some plans in place to make you feel better about facing tomorrow. So here's a couple of ideas for you to use now to make the next flare up a little less serious.
Making Money
It's something we worry the most about: being able to support ourselves. When everything in your life (your body, your mind etc.) seem to be working against you, it can be hard to try to commit to a 'proper' job and make the money you need. But thankfully there's plenty of ways to make money than ever before, and we can use that to our advantage.
You don't even need a traditional job to tide you over whenever you actually can work a shift. As long as you've got an internet connection, you've got a good way to keep a flow of money coming your way: there's so many sites out there that'll pay you for reading, writing, taking surveys, watching videos, playing games etc. The list honestly goes on and on. And it's something anyone of any skill level can take under their belt, as long as you're confident enough to keep at it.
Making Sure We'll Be Taken Care Of
Having someone around to take care of us when we can't do it for ourselves; it's something a lot of people can spend a few moments crying about when they properly let themselves think about it. But it doesn't have to be such a bleak prospect, and you're never going to be alone when you know the programs available to you. There's always going to be someone out there who you can connect with, and in more ways than one.
And whilst you're might not be looking into Nursing Home Comparison sites just quite yet, you're still going to want to surround yourself with friends and family who love you. Humans have always been taking care of each other, so let yourself rely on your neighbor: keep their number on a sticky note and call them over when you need help.  
Know How to Take Small Steps
If you want to work on your social skills, learn how to write an email with perfect form. If you want to be more creative, write a paragraph about a nonsensical idea day by day. If you're productive like this, you're going to feel a lot better in yourself. It's all about the small steps.
Namaste xxx
Contributed post