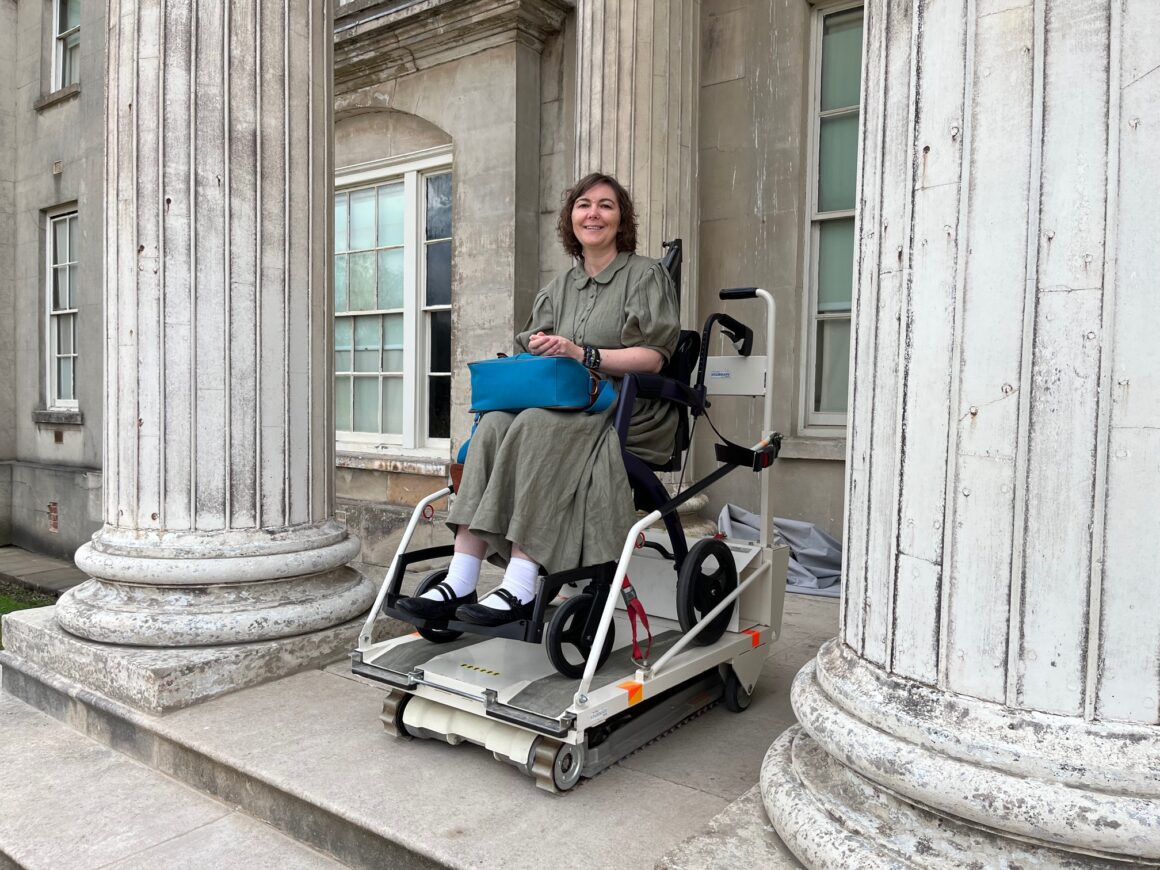 How accessible is Shugborough Estate
Last week me and my husband went to Shugborough estate in Staffordshire, it was a lovely day and we both really enjoyed it. But let's talk about how accessible is Shugborough estate.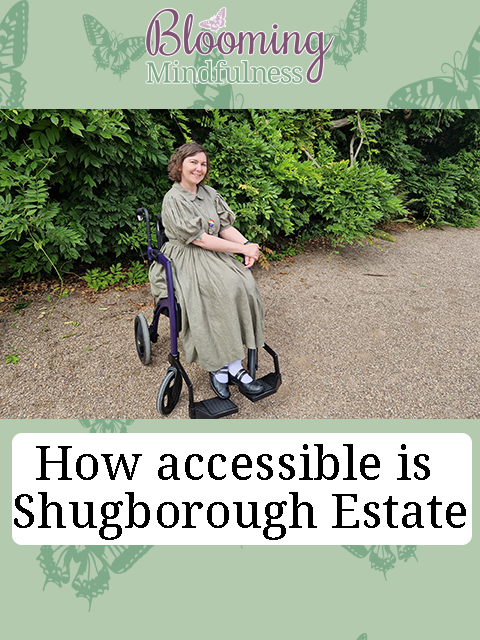 I'm trying to get out of the house more, there are so many stately homes and museums around us that I thought it would be fun to go to one a month. I will be vlogging these days out for my YouTube channel and talking about the accessibility here on the blog. Of course, when you are going to old listen buildings you have to have an open mind, but still, it's good to know for others planning to visit. So, let's talk about Shugborough.
About the estate:
Shugborough hall was bought in 1624 by William Anson, a lawyer from Lichfield, his grandson, also William, demolished and rebuilt the main building in 1693. His eldest son Thomas extended the home in the 1740s wanting to make it his perfect home. His younger brother Admiral George Anson would fund it through his naval career, and there is a lot of information about this around the estate as well as looking at the colonial past of the estate.
In 1960, following the death of the 4th earl, the estate was left to the National Trust instead of paying death duties. His son, Patrick Lichfield, stayed in a private apartment in the main house while the rest was open to the public. Patrick was a famous photographer who caught many of the Queen's moments as well as other subjects like Twiggy. There are several books available of his photographs if you are interested in learning more.
The whole estate is now open to the public including a main mansion, formal gardens, a working farm, shops and even a brewery!
How accessible is Shugborough Estate:
Shugborough is a listed building that is hundreds of years old, built at a time when disabled people were often not seen, put into asylums or did not survive. However, I was pleasantly surprised at how well thought out all the areas of the estate are when it comes to disabled visitors.
Going into the estate there is a place where you can wait to ride in buggies to the main buildings, while I did not see anyone in a wheelchair in one, I would assume they can be used if you can transfer. It is a long walk to the main buildings, but it is beautiful farmland with sheep and cows, so we did enjoy it with Lee pushing me in my wheelchair. If you cannot walk far though I'd suggest taking the offered transport or using a walking aid.
Once at the main building I realised that there are many stone steps up to the museum part of the estate. In order to get inside, I had to send my husband up the stairs to ask someone to come and help us. This is not ideal as not everyone has someone who can do this, I would suggest a disability phone number or intercom be put in place, so this is not an issue in future.
We had to wait a short time, but not long until two really nice people came to help us, I was put into a lift of sorts. It was on sort of tank wheels and was a very strange contraption, however it did get me in my wheelchair safely up the stairs and onto the main floor. A lot of people were staring, and I did feel uncomfortable about that, but both of the people who helped made me feel safe and secure the whole time.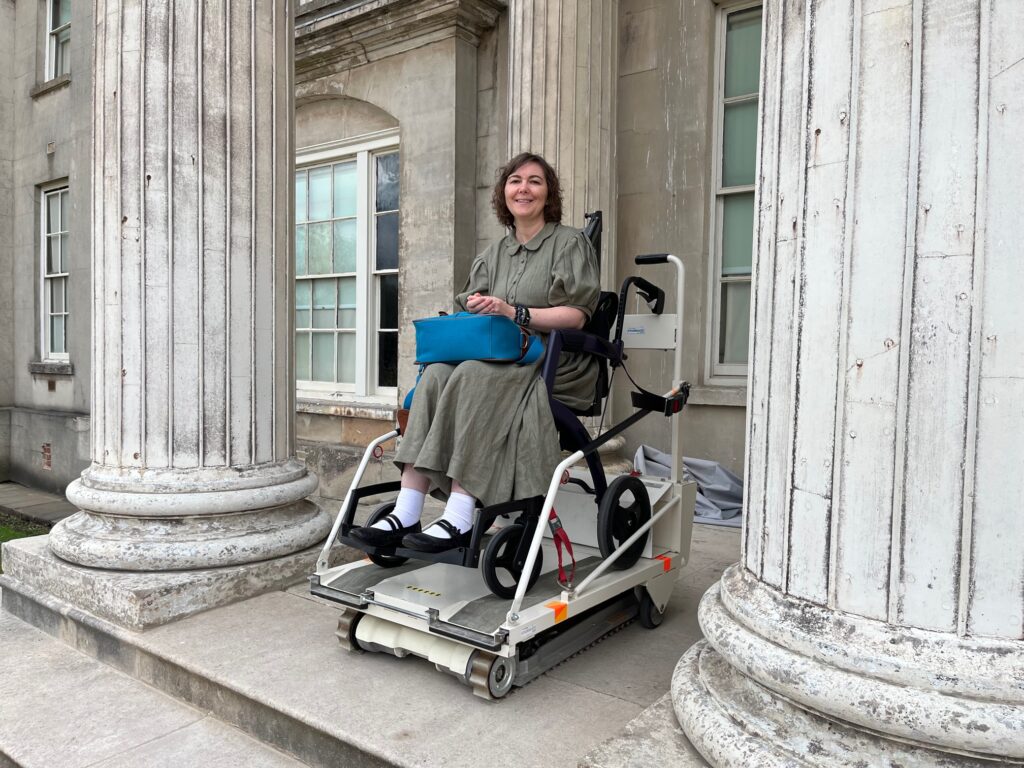 Once on the main floor, I could easily navigate around the museum and get to see everything, although some of the doors were a little too narrow for my wheelchair. However, there was always another route into the room, and I didn't miss out on anything there, the exhibit was incredible. I wish we could have seen more clothing but that's the vintage dresser in me!
I again had to use the tank type lift to get out, but it was easier the second time as I knew what to expect. One area I could not get into though was the private apartment where Patrick Lichfield lived, and where his photography is shown. They do have a video down a corridor you have to ask to be taken to just for the disabled, but it isn't the same as seeing these things for yourself. However, as the entrance to it is a narrow spiral stairway there is not much that could be done.
We didn't visit the servants' quarters as I was running out of energy, so we visited the café, everything was well labelled for allergens, and they had a vegan option. I had the vegan vegetable pasty, and it was so delicious highly recommend! They had some lovely drinks that were not just soda and that was so nice to see, I love eating healthily so that made me happy.
There are two shops on site, one is a used book shop, which was not too well thought out for wheelchairs. But the other was a national trust shop which had some really nice things like books about the estate and the brothers who made it what it is. I do wish they had a book with all of Lord Lichfield's photography inside, but we were happy with our purchases.
I was then too tired to see the farm, garden centre or the servants' quarters so we will have to go back one day.
I would say overall how accessible is Shugborough estate? It is as good as they can make it and the people who helped me up the steps did say there is a lot of talk of how to make places like this more accessible in future. However, we really enjoyed the day and I hope you will visit one day too, don't forget to check out the official website.
Thank you xx