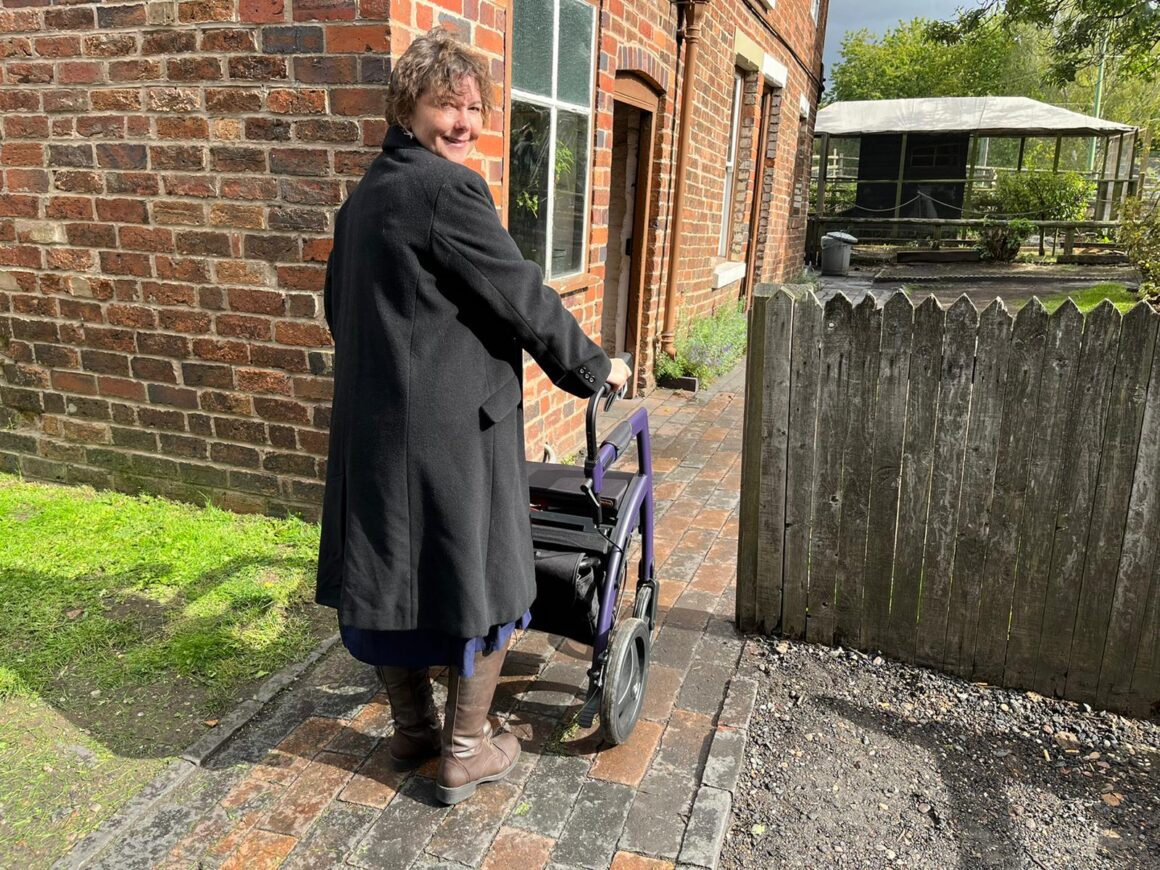 How accessible is the Black Country Museum?
Last Tuesday me and my husband went to visit a local museum we both love, we had a wonderful time but let's chat about how accessible is the Black Country Museum.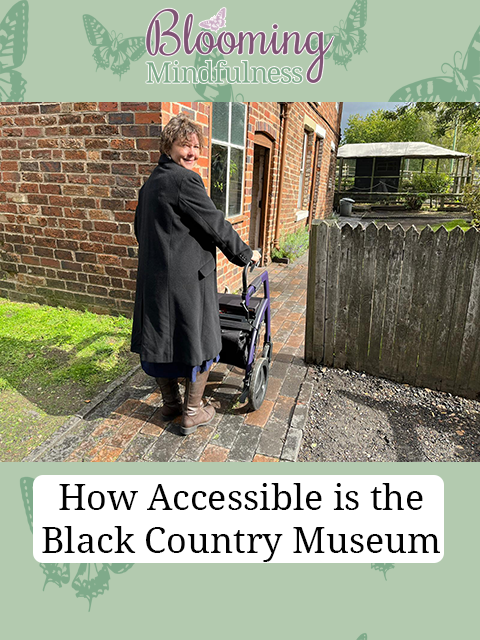 Me and my other half have always loved visiting museums, stately homes, and castles, but as my dependence on my wheelchair developed, they stopped being possible. However, I now have a wonderful rollator from Rollz International and I have spoken about this amazing product here and on my YouTube channel before.
The ability to change it from a wheelchair to a walker and back again quickly has made the world more accessible to me, so we have decided to start trying our favourite hobby again. As I spoke about in a recent blog post, accessibility is something many places are starting to prioritise, so how is the Black Country Museum doing?
This living museum opened the year I was born, 1978 and they rebuild old buildings from the area and recreate them as they would have been. As you can imagine making them accessible is hard, but not impossible and I found now as the museum is expanding, a lot easier.
The entryway has been moved and changed to a large space, with an accessible café and gift shop as well as lifts and a big disabled bathroom. There is an adult changing room available too on the grounds, but with only one near the entrance this could make it difficult if you are at the other end of the museum when needed.
I found the older houses and many of the shops were easy to get around, and many of the people working for and volunteering at the museum were quick to offer to help. In the past, high steps were a thing people loved, and most of the shops have them. However, you only have to ask for safe ramps to be added so you can get inside even in a wheelchair.
The only place I had to try to climb stairs was to see the 1930s apartment, my husband carried my rollator behind me and I was determined! Once up the stairs, I used my rollator as a walker to have a look around and it was worth it! But be aware some areas are harder to see especially if you cannot do steps or stairs, but again to be expected in this type of museum.
Now, for the good news, the museum is expanding, they have a new pub called the Elephant and Castle which has just opened. Though it is set up like a 1960s pub, there is a lift available so you can see upstairs you just have to ask for someone to unlock it as they don't want people using it who are not disabled.
There is a lot of building going on as they make a post office, shop and street set in the 1960s, and all these buildings are going to be done with accessibility in mind. So, moving forward the museum is only going to get more and more accessible which is fantastic news!
I also need to note that there is a lot of walking around the museum, but there is a wheelchair friendly bus that you can wheel right onto. Again, with this you only have to ask one of the people there for them to call for it, and they are usually dressed in vintage attire and working in the shops or 'living' in the homes.
There is a map available of all the disabled toilets, ramps, and ways they have made it easier for us to get around. At the moment, it is not up to date, but none of the existing things have moved so it can still be used. I do wish these were available online so we could research before going and see if the day out was accessible for us. But this is kind of why I post this blog post so you can see if you would be able to go, however everyone's needs are different, and I am able to walk a little bit.
So, how accessible is the Black Country Museum? Honestly, it's as good as you can make recreated buildings of the past, when they literally move the actual building brick by brick and recreate the inside from pictures. The past was not accessible, many of us wouldn't have survived, would be kept in one room, or sent to asylums. They are working hard to include us however, and I think it is worth a visit because even if you cannot go inside a building or two, there is so much to see and do there.
Thank you xx