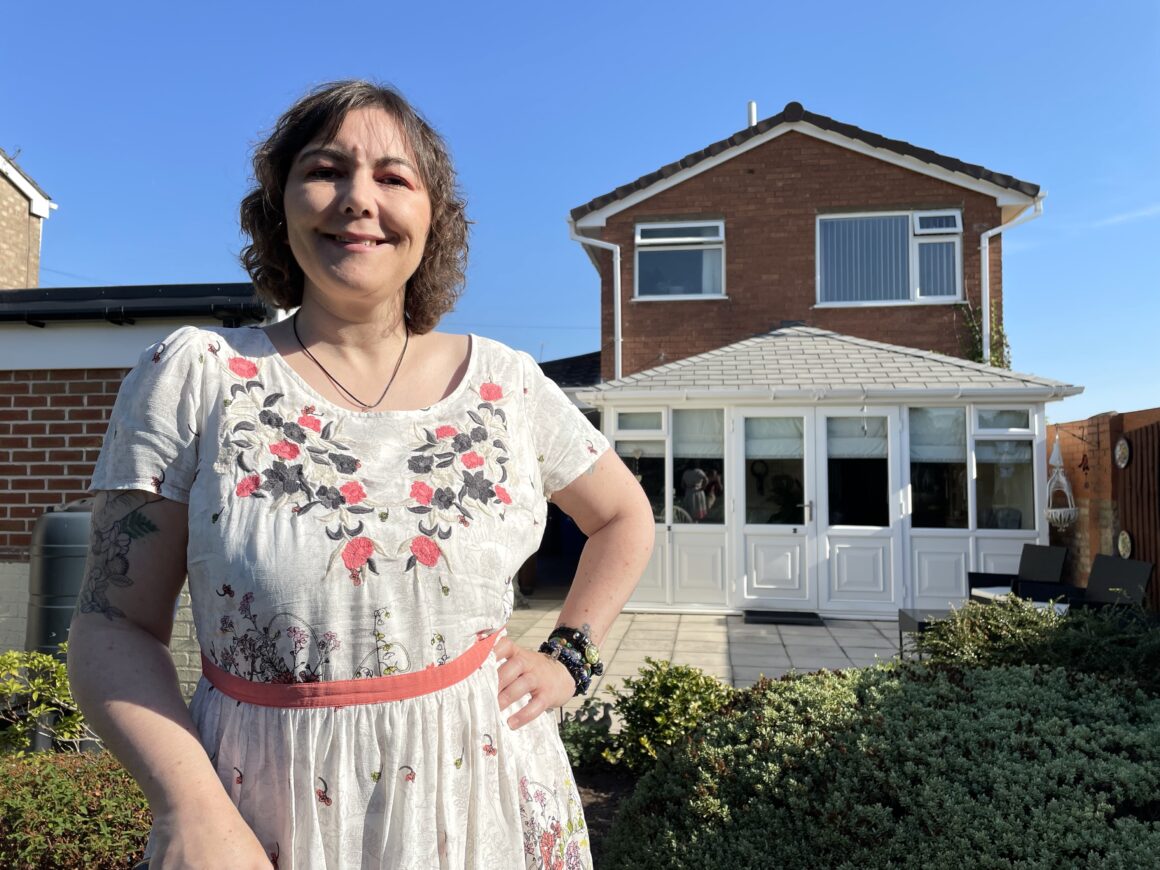 Why I agreed to be on Bargain Brits on Benefits
Last night my episode of a tv show aired and oh my goodness it was so cool to see the final product. I thought this week we would be good to chat about why I agreed to be on Bargain Brits on Benefits.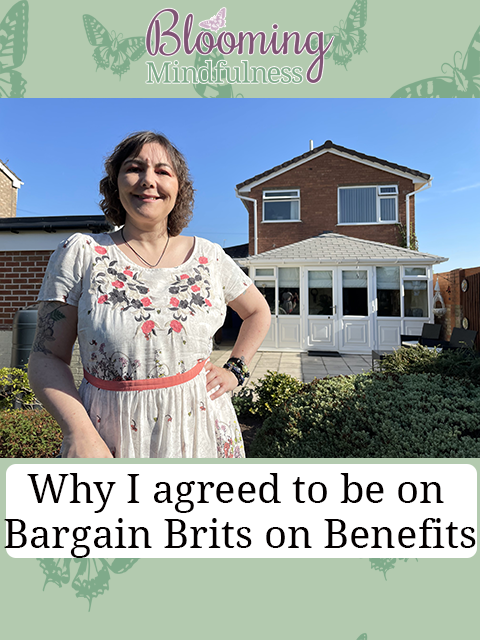 During the summer you might recall me talking about a top-secret project that I couldn't tell anyone about. Well during some of the hottest days in the summer, I was filming a tv show called Bargain Brits on Benefits. I hate the title but it's a show about thrifting, making, crafting all the ways we save money.
I love the show because it is uplifting and shows the best of people who otherwise would be struggling. It is full of tips and tricks and ways to make your money go further and I have been really enjoying this series. You can catch up with the series so far on the Channel 5 app, including my episode and I'll be reacting to my appearance on Fridays YouTube video.
But why did I agree to go on Bargain Brits on Benefits? To be honest, at first, I said no, but it was offered to me three times and I have an agreement to try something if I get three nudges about it. This is something I have set up with my ancestors and the Gods I work with, so when I got two Instagram messages and an email I agreed to a chat.
They came to me because I share my thrifted outfits on Instagram, and I talk about thrifting my vintage clothing and witchcraft on my YouTube channel. I agreed to go on the show because they wanted me to chat about these same things as well as wanting to highlight my chronic illnesses.
For me, I wanted to show myself using different walking aids, my walking stick around the house like usual, and my rollator out of the house. On the show, they showed the fact that I use the Walker in the shops and changed it to a wheelchair to move through the town and even showed me seated to do different tasks.
I felt this was important, people need to realise that most people in wheelchairs have some mobility and most of the time use a wheelchair because it gives them more freedom. It's time we change people's perceptions of us and why mobility aids are needed. Too often people go without them and think they have to push through because they aren't 'disabled enough'.
This internalised ableism is something that needs to change and can only happen as we become more seen in the world. I know we all want better access and better lives but looking back just 50years and see how the world was then. Many of us wouldn't have survived or would be in homes of asylums.
Things are so vastly improved already, but we still have so far to go to change the world so se are seen as equals. I've seen people in this community annoyed or upset by this show, they might wonder why I agreed to appear on it. And mostly it was trying to change perceptions and to raise awareness, to be seen by a world I can feel invisible in.
There was another reason, for most of my life I've been a no person, my anxiety making it hard to do things out of my comfort zone. So, when they asked me to appear I said yes to force myself to do something different that I'd probably never get asked to do again.
I'm a woman in my 40s, I've been disabled since I was in my early 20s and yes, I have this blog where I talk about my chronic illnesses, and a YouTube channel. But being on mainstream tv and having to talk to producers and have cameraman in my home was so unusual.
I did enjoy the whole process, and seeing the final edit made me feel so proud that I had done this completely different thing. I stepped out of my comfort zone, and I filmed in public and now it's out there I feel so proud of myself. It's lifted my confidence again and I have no regrets so if you have not yet seen it my episode was on 11th October, let me know what you think.
I hope this explains why I agreed to be on Bargain Brits on Benefits and let me know what you thought of the episode if you watched.
Thank you xx