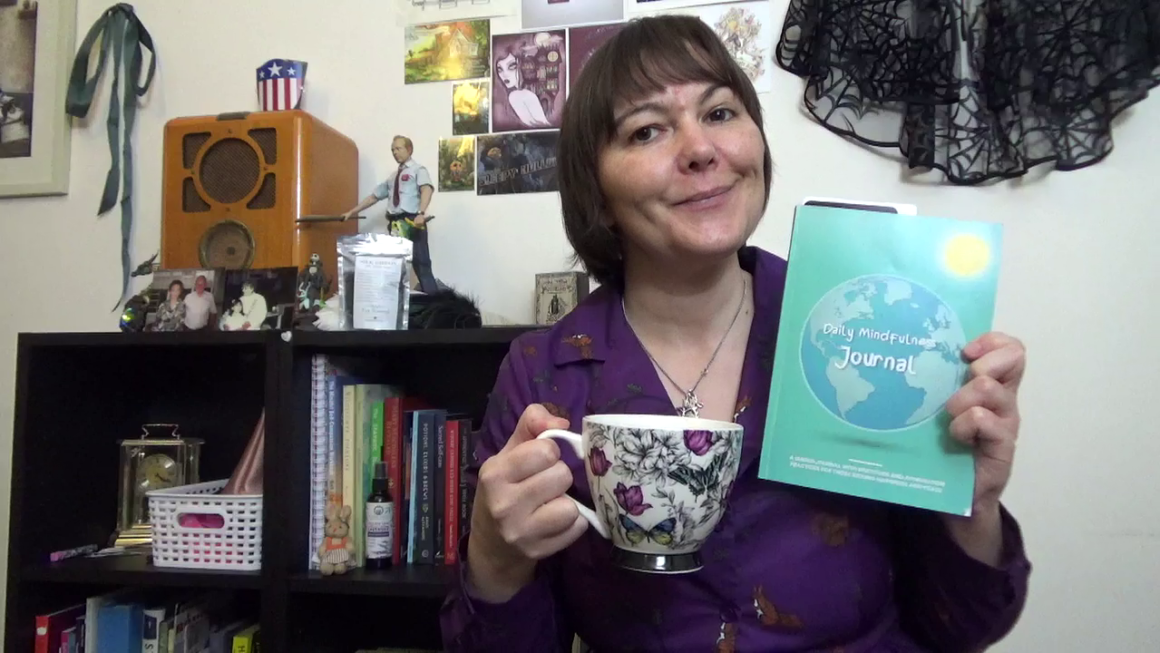 Working with a mindfulness journal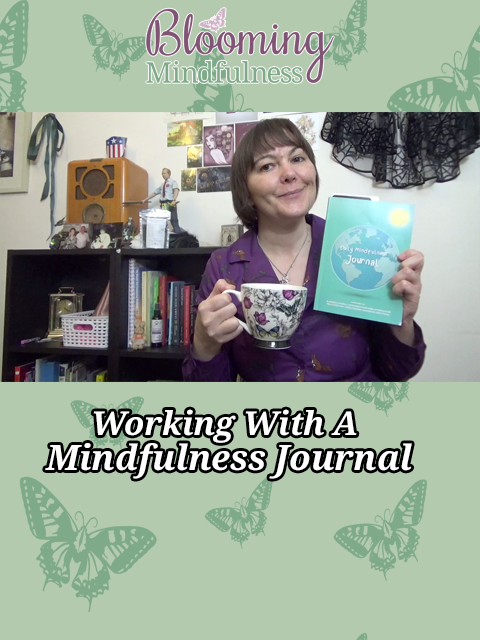 I have been practicing mindfulness for a while now, hence the name of this blog! However, working with a mindfulness journal had not crossed my mind until Gina Buckney emailed me. They sent me their Daily Mindfulness Journal to review and I was so excited to get a chance to do that. It arrived about a month ago and I immediately started using it morning and evening.
A mindfulness journal is rather like a bullet journal, but it is more about how you will stay focused during the day. In the evening, the questions asked a lot about what made the day go well and what did not work out so well.
I really enjoyed a lot of what this journal had to offer, and to see my full review you can watch the video in this article. But in this post, I wanted to talk more about how to use the journal in your life.
Working with a mindfulness journal:
Put aside time – These questions are not to be rushed through, part of mindfulness is giving a task your full attention. So take some time every morning and evening to be alone and to really think about what is asked.
Breathe – It might sound silly, but coming back to the breath is what grounds our thoughts. So remember to breathe as you read and let it be your anchor.
Concentrate – Each question is put there for a reason, so try to really think about how to answer them. This is for you, this is your way to grow and learn so give it the attention that requires.
Review – It is important to look at your day every evening and think about both what made you happy and what went wrong. A mindfulness journal is a wonderful way to do this because you can go back and see if there are things that keep happening.
Learn – Once you see a pattern, you can start to work on the things that keep coming up. Maybe you lose your temper with a particular person, feel impatient, or jealous? Once you know what needs work then you can start to learn and grow.
I really enjoyed working with a mindfulness journal, head over to Journals for Life for more information.
Namaste xxx
*Includes affiliate link