Finding my place in the world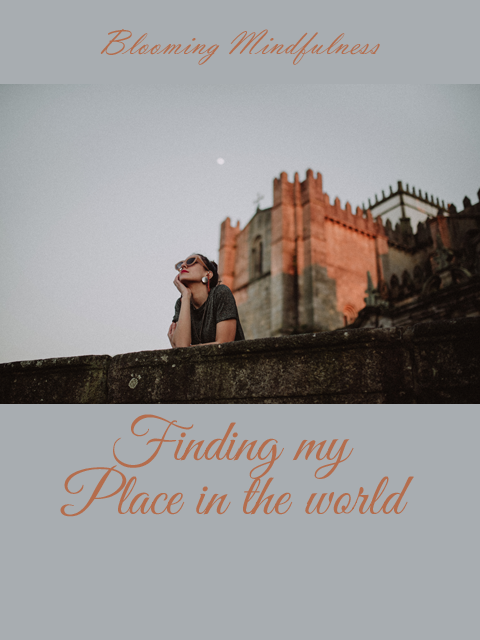 Hey everybody!
So as you probably know by now, I am currently on a spiritual journey and I am excited that I am starting to feel more confident to be sharing more about that both here and on my You Tube channel. It feels so nice to be exploring the world and finding out that I do still have a purpose and a reason to be in the world. I feel like I fell out of society when I became chronically sick, however, now I have been studying about my soul's purpose I am trying to find my place in the world again.
I am loving the courses I have done so far with my teacher Lynda Bourne, I have done the Working with spirit guides and angels and I am currently doing the Psychic mediumship level 1 course. I love learning how to connect and discovering more about how things work and how to do them safely. However, so far it has not set my heart alight and I still struggle to connect at all with my spirit guides which is a big part of it.
However, I have been studying and working hard on my own, listening to podcasts and reading so much and it feels like I am on the verge of something…
Now what that is I just do not know but I am working hard to improve my confidence and self esteem two things that I never had much of but that really took a bashing when I got sick. Along with that I have been doing a lot of soul searching and looking to my childhood to try and find out what I should be doing. This is because when you are young society has not had time to put it's constraints on you and the things you loved then can give clues.
So when I was a kid I would spend a lot of time playing in our back garden and collecting stones and I had a few crystals, looking back can really help you to see how to move forward. Now I am an adult and I am most happy in the countryside enjoying nature, I collect crystals and yes I still pick up stones everywhere! So maybe my future has something to do with nature and crystals? Another clue can come from what other people come to you for or what they compliment you about, now my whole life I have had people come to me for advice and to talk. I am very logical and have been told I am really good friend so maybe helping people find their way?
Now of course, my blog and You Tube could be a part of that I do try to give advice and tips on here and in my videos, and perhaps stones and crystals can be a way to help others through healing? Then again I am also a huge fan of meditation and Lynda teaches meditation as well as crystal healing, so you can see how there is a hazy picture coming into view but for right now it is confusing.
I hope you will stick around as I continue on my journey and as always I would love to hear your thoughts in the comments below
Namaste xxx