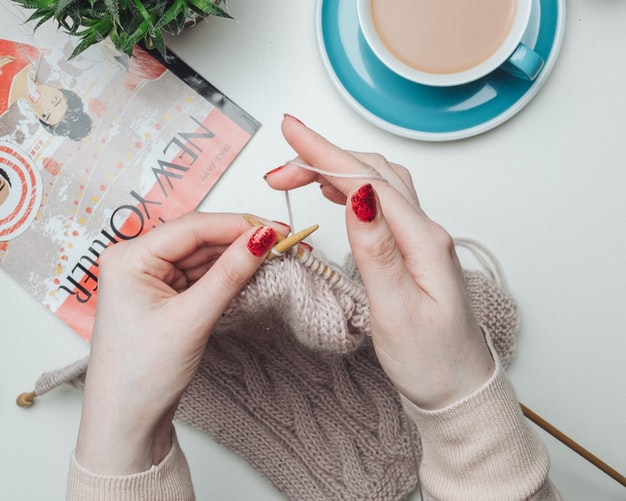 Knitting for mental health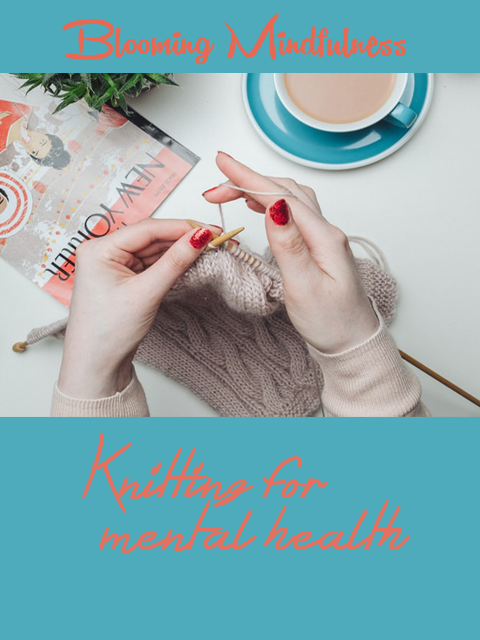 Over the years I have tried so many things to help my mental health, from therapy to mindfulness with mixed results. But then just before Christmas I recieved an email from lovecrafts.com asking me if I would like to work with them, and so I tried knitting for mental health.
I have always wanted to knit, I remember as a child sitting watching my grandmother knit. Hearing the clicking of her needles was such a comforting sound and she did try to teach me, but I struggled to understand it. I gave up thinking it just wasn't for me, but the email from lovecrafts just as Christmas came and I was missing my grandmother seemed to be a sign.
They offered to send me the wool, needles and pattern which was so kind of them and when they arrived I was so excited. Christmas has been difficult for me ever since I lost my grandparents, so trying out knitting for mental health this time of year seemed the perfect time.
It took me a little time to get my anxiety under control enough to try the knitting, but once I got started I really enjoyed it. It was tricky to work out how to use my hands properly at first, especially with my lack of sensation in them. But as soon as I figured that out I was away and oh goodness did I love it!
I found myself knitting every chance I got, and spending time being active in some way and producing something of worth meant that I gained some confidence. I loved showing off what I had made each day to my husband and asking my best friend questions, and showing my mother in law. It got me through Christmas, kept me busy and stopped those negative thoughts that can so easily creep in.
In fact, I enjoyed knitting so much I am close to finishing my third scarf and I bought myself an Outlander inspired shawl pattern! I am even going to set up a sewing corner in our spare room and I am going to try to make my own vintage style clothes.
Mental health is a big topic, for me it encompasses generalised anxiety disorder and chronic depression. Both of which were helped by my crafting, knitting and making cards as well as watercolour, adult colouring, sewing, embroidery, and crochet are all ways to battle.
I think it is important that we have as many links to our armour as possible so if like me you hadn't thought of knitting for mental health why not give it a try?
Namaste xxx