christmas
Hey everybody!
So it is getting closer to Christmas, with plans for visiting relatives and going out for dinner on the day as well as visiting my elderly Nan are all hovering over me. Of course, my body has chosen right now to get a cold and to hit me hard with fatigue that leaves me laying on the sofa unable to think straight no matter get dinner going!
My wonderful husband has epilepsy and his medications make him drowsy and tired, yet he comes home from work and makes dinner, helps me undress and get into bed and listens to me natter on and on about TV shows and Instagram and whatever else is in my head!
The problem is that I am constantly hit with guilt, I am forever saying sorry to him and that drives him insane! But I do feel so guilty, about him having to cook after being at work all day and I just hate that I feel like a useless blob on the sofa!
So much of our self-worth in society is tied up in what we do for a living, where we live, how we look and if you are unable to keep up, judgement comes from inside as well as from society at large. I find even my mother, who has Multiple Sclerosis, give me looks and makes comments when I ask Lee to pass me something or to help me. So when it even comes from those we think should understand how are we as chronic illness sufferers meant to keep our heads up and not drown in guilt?
I know many of you will understand what I am saying and will probably agree with a lot of points I have said, but my question is if we cannot do the housework and we need to put on family and friends how do we push passed this guilt that comes with fatigue? How do I as a woman who prides herself on having a clean and tidy house, deal with being unable to keep up with keeping everywhere clean? How do I pass jobs on to my husband when he is already tired from work and not feel like the most awful failing housewife?
Usually, I like to give tips and ideas but this time it is me asking for them: How do you keep your self worth going when you are unable to work or keep up with housework? How do you push passed the guilt that comes with times of extreme fatigue? Answers in the comments please? I will hopefully do a follow up to this post soon with some conclusions and helpful ideas to help my fellow Spoonies keep their self worth high!
Namaste xxx
Hey everybody!
Well it is that time of year again, I have cards to make, presents to wrap and right now I just want to fast forward to January and be done with it! Now do not get me wrong I am not a Christmas hater and I am not one to be compared to The Grinch at all! In fact,  I always loved this time of year and looked forward to seeing my family and giving presents to people I love. I enjoyed the cheesy films and decorating the house….
Then my Grandad died, and my parents split, my Dad now has a new family he is spending Christmas with and my mom is spending it with her friends and my Nan is staying in the home she now lives in for her dementia. This will in fact be my first Christmas not eating dinner with either parent or my Nan, me and my husband are going to be eating Christmas dinner together with our dog in a local pub.
I have decorated our living room, but that was so tiring and the added time and effort it takes to clean now I have extra things to move makes me wonder why I even bothered! I have not yet recieved a single card, and no invitations or planned time with friends leaves me feeling extremely lonely.  I feel very lost and nothing feels right and I have this unsettled feeling all the time which is triggering both my depression and anxiety and overall I am just lonely and miserable!
However, I am not the sort of person to give up and I am putting a few things in place to try and keep my mental health under control while I navigate this time:
Meditation and prayer: I am someone who tries to keep myself centered and I do that by looking to God. I try to spend time every day meditating and talking to God, my faith is something I take very seriously and it really helps me. Now I am not trying to say everyone go find God, but I am saying we all have something that helps keep us grounded whether that is a best friend, favourite song or your faith. Concentrating on and holding onto this really helps in times of trouble so don't knock it until you try it.
Exercise: Depression wants us sitting around feeling useless and doing nothing, I find walking around my living room, doing Yin Yoga, or just dancing to a song I like are all things that can really help shake off depression even just for a little while.
Keeping busy: It literally took me most of today to work up to being bothered to write this blog post, but that is the depression not me who loves writing my blog. It is best to keep busy in order to stop those negative thoughts clouding in and taking over. No matter whether it is learning a new hobby, reading or just planning what next year has to offer try to keep your mind from taking over!
Mindfulness: Now this is simply taking a moment to concentrate on this moment without judgement. Just stop and take a breath, take in your surroundings and stop those thoughts it really can change everything to just step back and realise we live in this moment and not in the past or future where depression and anxiety live.
Be thankful: I try every day as I get into bed, to list things I am thankful for over the day. Things like doggy cuddles, cups of tea, being warm, not needing to nap, etc. It really helps to stop looking at what we do not have and starting to appreciate what we do have. This time of year adverts are everywhere, people on social media bragging about buying so many presents, and movies that show the 'perfect christmas'. In reality, nobody needs 500 presents, kids just want to be loved, and perfection does not exist. Be thankful for what you do have and can do and stop trying to keep up with the Jones'!
Avoid adverts: This is related to the last one, but I turn off or mute all adverts on TV and you tube, I do not want those toxic 2 minutes in my life! They make me feel like I want so much and none of it is actually needed! Take the pressure off by turning away from adverts and instead take those moments to be mindful, or cuddle the dog!
I hope these small things are manageable for you, and I hope this holiday season is better than you imagined, and if you ever need to talk my emails are always open.
Namaste xxx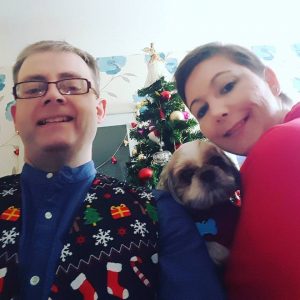 Hey guys!
First of all I want to say that I hope you all had a wonderful Christmas day if you celebrate and that you are enjoying the holiday season!
My Christmas day was really nice, I honestly was very tearful Christmas eve because of missing my Grandad and wishing he was here. However, Christmas day my Dad and his girlfriend Linda bought my Nan over and we opened presents. I made everything I gave this year and I think they liked them, I did get the feeling they preferred the presents they got from Linda's daughter Heidi because they talked about them a lot all day and never mentioned what I had made. I felt proud of myself for not letting it get me down and trigger negative thoughts though and I still feel good about that.
We went out for dinner for the first time ever this year, and we honestly loved it! There were about 12 of us there and I sat next to my Nan and we just chilled and chatted and had a lovely time. I was feeling good I had rested a lot over the days before to save up my energy so I could enjoy the day and I am so glad I did.
By the time we had eaten the food I was feeling pretty drained and kept doing the 'zombie stare' into space which means my brain is taking a nap and I am on autopilot, a feeling other Spoonies will know well! By the time we got home I was ready to go to bed, it wasn't late but it was dark outside about 6pm so I went to bed and we watched TV and just chilled out.
Now it is 3 days later and I am feeling it still! I am in a lot more pain in my arms and legs and my fatigue is pretty bad so I had a lie in this morning and I feel a bit better for it. Tomorrow we are going to hit the sales, I will be in my wheelchair because I cannot walk far enough and people could knock me over so it is just easier and safer to do it in my chair.
The only really new thing is a lot of pain in my right thumb joint, it is not like fibro joint pain so I think when New Years is out of the way I will try and get in at the doctors and get it looked at. I always think new symptoms it is best to get checked it might be part of your existing illness, but just in case it isn't I like to get the doctor to look.
I will let you all know how the sales went when I update on Sunday, hope you all have a lovely few days!
Namaste xxx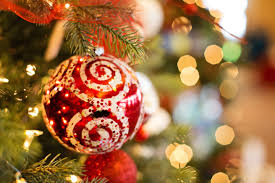 Hey everybody Merry Christmas and Blessed Yule!!
YESTERDAY I GOT TO SEE ROGUE ONE!!!! (No spoilers)
It was amazing we saw it in 3D which I highly recommend because some of the scenes really pop out and you feel more a part of it. I fell in love with Jyn Erso she was badass and incredible so inspiring and I just love females taking charge and Star Wars is always good with those characters.
I will say though that there were parts I struggled with there were a few places with shots looking down from ridiculously high places. I suffer with vertigo and I have a lot of dizzy spells and problems with balance, those shots in 3D really set it off and it felt like the floor was moving under me and I had to close my eyes just so I wouldn't start to feel nauseous. I am hoping that does not happen when I get it on DVD but yeah the downside of cinema with chronic illness!
Today is only a few days before christmas so I am trying to finish the presents I am making for everyone and just trying to rest when I can but it is so hard when people are visiting and I need to go out places. Napping is generally how I get through things, but right now that is just not really an option and to be honest I would love to try and get some energy back. Doctors etc tell me to be more active that will help but when I am more active I feel like a zombie…I am really struggling to find a way to make life something I can cope with!
I did have some good news though I was accepted to join the Chronic Illness Bloggers Network, link is in the side, it is a network where you can get paid for blogs posts and it can raise your views. I am quite excited to see where it can go and whether it will help 2017 be a time where I can feel a little bit more useful and not just a blob on a chair!
I hope you all have a wonderful holiday season
Namaste xxx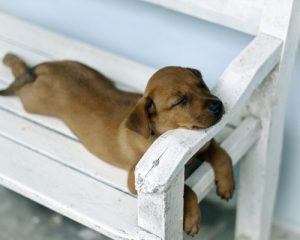 Hey everybody!
Well it has been quite the week and I apologise for the late update but you will see why this happened when I explain.
So the day before yesterday me and Lee went and had our flu vaccinations and it did not hurt or anything however it does make you feel a bit rough for a few days. I however had something fun planned after so I was excited.
Someone I met at Yoga and I went for a coffee, Lee stayed home with Gizmo and we went together. I met Jess at yoga class which we both love, and I must admit yoga has bought so much good into my life because it has made me change my own mind and attitude and that has bought so much positivity, and this time it bought a new friend!
We went to a small cafe in town and she had a hot chocolate and a gluten free scone, and I had pumpkin spice latte and a huge slice of cake! It was such a nice time we just sat and chatted for ages and it really cheered me up, I love my husband but I do miss having friends to just chill out with so this was so lovely.
Towards the end of our coffee time my dad called asking if he could come over with his girlfriend to do our christmas decorations. Now this year is hard, I love Christmas but we lost Grandad this year so it is strange to not have him around. I therefore bought new decorations and asked my dad and Linda to help put them up because their house at Christmas is always perfect. We spent all afternoon getting everything just perfect and I must admit I love it (video is on my instagram).
By the time we had done that I felt dreadful and was in a lot of pain because I had walked, I had the anxiety of going out with a new friend and ordering the food I wanted, plus the injection I had that morning! I was supposed to go to yoga class that night but I had to cancel which I hated but had to be done because I was struggling to maintain balance enough to walk no matter do yoga!
By the time I got into bed I had a very bad headache and had to take some extra meds just to be able to sleep and yesterday I basically slept all day long as my body tried to recover from doing so much. This is the constant problem with Fibromyalgia that to feel better you need to exercise and to keep your body active, but to do that you need the energy to do so and if you try to do anything fun or to have a life it sets you back even more!
The moral of this is I will always keep trying to have a life, I am in a constant battle for my life and it is painful and so tiring but it is so worth it…especially when cake is available!!
Namaste xxx