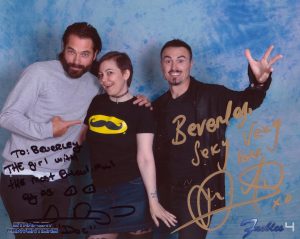 Hey friends!
So this past weekend I was at Heathrow near London for a convention for the TV show Lost Girl and some of the new shows that the cast is now starring in. You can get more information HERE
I have been attending Starfury events since probably around 2002 and I have to say over all the various event organisers I have gone to these type of events with they are my favoourite. The attendees are a priority and it feels more like a family than a way to just make money, it is clear that the people running the events are fans too and the people who have come as guests have always said they have felt it is more friendly and they get to know us better. I love Starfury and are more or less the only company I go to events with now.
So my weekend….
FRIDAY
I got to the hotel about 3pm and met up with my friends Hannah and Caitlin and we joined the looong queue for registration, I have not seen the queue so big before and I really think they needed more than two people working the reg desk! I managed to get everything sorted thanks largely to my friend Helen who knew I would not be able to wait in a long queue again to get my ticket for the talk with my favourite actors who were there and I was so thankful for that! I managed to sort out my photo tickets and everything else pretty quickly and was so thankful for that, queuing is not easy for me and I was getting tired by the time I had everything sorted.
I then had a nap and some food which helped me to recover ready for the party in the evening, the theme was Blame Canada and after much consideration I decided as Lost Girl is a Canadian show I would just dress as a female version of Vex my very favourite character and the actor Paul Amos was at the event!
Now this night I drank too much alcohol and had so much fun #noregrets! Paul Amos turned up at one point in the evening with doughnuts and crisps which he gave to us! I was so happy to see him I have met him once before and he is such a lovely man so mischievous and fun and yeah I just adore him! We went to bed about 2am I think and after some more food and water I slept well thankfully because I knew Saturday would be a full day!
Saturday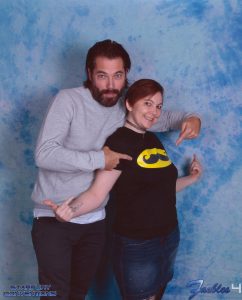 I woke early and had a shower and a yummy hotel breakfast I was running on adrenaline already because I was going to be meeting all the cast and with that in my head there was no way my illnesses were going to hold me back! First thing on the list was photographs, now I was on a budget for this convention and I knew I would have to be careful so I basically decided to concentrate on Tim Rozon and Paul Amos so I had a picture of them on their own and then one of the both of them (they are illustrating this post).
The staff at Starfury I have known for years and they know I do not take advantage so they are always so kind to me. I got to go first and I was so thankful because of my struggling with waiting hours in a hot room with lots of people with my anxiety and pain levels.
I went and had my picture alone with Paul Amos first, he was in heels which is the sexiest I mean any Rocky Horror fans will know Tim Curry and therefore find men in heels sexy… so the photographer took about 6 photos of me with Paul because he was trying to get his heels in shot. This was my only complaint that they did not give me a choice of which one I wanted, I paid so I feel like maybe I should have been able to choose. However, the photo I got is so cute I just adore Paul and yeah I was more than happy.
Next was a photo with Paul and Tim, Tim was a lot more reserved than Paul, most people are, but it was his first convention in the UK and I am not sure he knew what to expect. I was so happy when he said he liked my shirt which was the Batman symbol but as a mustache instead, he plays Doc Holiday on the show Wynonna Earp and his tache is pretty epic on that! Both pictures with him he was pointing at the symbol and it was so cool to know he got it!
After that we went to the talks, these are the guests in various groupings on stage answering questions and telling stories, it is one of the best parts of the weekend for me. For one it gives me a chance to rest and just chill out, plus we get to hear stories from set, behind the scenes facts, and funny jokes between them which is so cool! It is so fun and they had the main hall set up the best I have seen for wheelchairs I was really happy to have a good view and to not be crashing the Gold ticket holders in the front rows!
In the early afternoon I had paid for a small group to just have an informal chat with Tim Rozon and Paul Amos, they played father and son on Lost Girl but it worked out for me because they are my faves! The talk was so nice, I swallowed back my anxiety and spoke to both actors, I contributed and chatted and I felt so proud of myself for it! I got to listen to Paul speaking Welsh which was so so so sexy and to tell Tim why I love Doc on the show!
By early afternoon I was in a lot of pain, but I try to do everything on the Saturday so that if I am not well on the Sunday I can rest. So last thing was autographs! I managed to go through with the gold like they had agreed and everyone was so nice helping me to get everything I was so thankful to the staff! I had nice little chats with Aaron, KC, Tim and Paul, but Paul was the chattiest I could tell all the actors were suffering with jetlag bless them! Tim wrote I was the girl with the most beautiful eyes which made me giggle and Paul was so chatty and even promised me a dance at the party later!
I then had a long nap before getting ready for the party, tonights theme was Misfits of Science so I dressed up as a sexy Ghostbuster…because why not? Paul, Kris, Zoie and Anthony came to the party in the evening and I loved watching them all having fun…especially Kris who was lifting people like he was Patrick Swayze in Dirty Dancing and so funny when drunk! At one point Paul was dancing not far away so I got out of my wheelchair and went over to remind him he owed me a dance, he got so excited and hugged me and I got to dance with him twice which was so kind of him! He also came round at one point with bottles of booze everyone was taking shots out of…would have been rude not to! I even got to take a selfie with Paul he just made my night and I love him so much for being so kind to me.
Sunday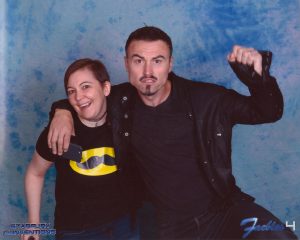 Sunday I slept in until about 10am I think because things were not starting until 12 and I was in so much pain! Thankfully after meds and a hot shower I was able to go to see the talk with KC, Tim and Paul. This was such a funny talk I really enjoyed all the talks and though I was tired and not feeling well by this point I was just happy to be entertained and to rest.
I had a nap in the afternoon too after a cheeky McDonald's and got dressed up like a saloon girl ready for the party that night which had the theme of The Wild Wild West! The closing ceremony was so sweet I caught Tim's eye a few times and shared a smile moments like that always mean so much. I was pretty much a zombie by this point and after the closing ceremony we went back to the room and I lay in full costume on my bed and tried to rest.
I felt like someone had kicked me in the middle of my back from sitting in my wheelchair so long all wknd and I was exhausted and ready for home by this point. Hannah and I went down to the party but we lasted about 20mins before heading back to the room, packing and eating and getting some sleep.
Overall it is one of the best convention wknds I have had and I thought the guests were all really nice and willing to have fun and make it special. I loved meeing Zoie finally she is a busy lady! However for me the weekend was all about Tim Rozon and Paul Amos. I am such a big fan of them both and they have me for life right behind them both!
Namaste xxx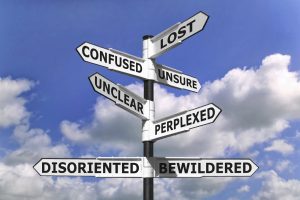 Hi friends!
So I am struggling at the moment and I have no idea what to do or who to ask and to be honest it is making me tearful and feel really down.
So I have been having digestive issues for a while now and a few months ago I had cameras everywhere to check I had no tumours or ulcers or anything like that which were thankfully all clear. However, those problems are still present and I am having a lot of stomach pains…
So about a month ago I went to a new doctor at Burton hospital to try and find out more and he said it could be Celiacs Disease which basically means you cannot have gluten. This would mean a big shift in my diet and so I have been trying to eat well lots of fruit and veg, lots of spinach and I bought a spiralizer so I can make Zoodles instead of pasta!
However, now I am finding my pain is getting worse as well as my fatigue so everything is off with me right now and I am really worried. I am still waiting for this doctor to send me the results which is so frustrating because they must have the results to a simple blood test by now! I am really getting down and feeling extremely depressed and confused. Why is a healthy diet so hard to figure out? Why is it taking so long to find out what is wrong? And what am I doing wrong now?
Basically I am going away with my bestie Hannah this weekend so no blog on Sunday but full update on Wednesday, we are going with hannah's friend Caitlin to London to a convention for Lost Girl fans! I am incredibly excited because two of my favourite actors are going to be there Paul Amos and Tim Rozon so I am hoping it will lift my spirits and just help me to relax and have fun!
I am sorry this is not a cheery post but I am just not in a brilliant place right now take care everyone
Namaste xx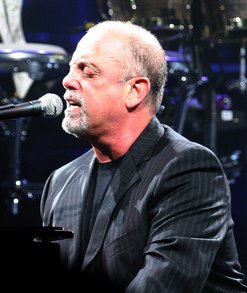 Hi guys!
Wow I had a busy weekend, it started Friday when me, Lee, my dad and his girlfriend Linda went to a shopping center here called Merry Hill…I call it Merry Hell but I am slightly strange lol! I managed to get some Funko pops, and a statue of one of my favourite actors roles from a video game he was in, and some make up brushes from the Body Shop. It was just a really nice day and I really enjoyed myself out with Lee mainly and we just met up with Linda and Dad for lunch.
I was exhausted when we got home and basically after a make up tutorial with Linda and a cup of tea I went to bed. It was a fun day but I didn't want to get too tired because the next day we headed to Wembley Stadium in London on a coach to see Billy Joel!
Me and Lee are big fans of him and when we met online it was one of the things that we bonded over, and because of that Billy and his music is special to us.
Because both me and Lee struggle with fatigue and I get a lot of pain we had planned to go down for a few days, but plans changed and I won't go into why but it was not our choice. The coach journey down to London took about 4 hours, no stops I just tried to sleep through it, but I was in pain and so tired I think if I hadn't had sugar in the form of Krispy Kreme doughnuts and the adrenaline of seeing Billy we would not have made it through!
Billy was amazing live and the best I had seen him, I will do a full review of it tomorrow, but for now I just want to discuss my health and how it affected me. We did not get home until about 4am and it is now Tuesday and I am still in pain and so so tired! I never would have decided to do this in this way, because of my pain and my illness as well as the fact that Wembley had hardly any vegetarian choices! I am sorry but the venue considering it is Wembley looks like a prison inside and is horrible! The food there is pure junk and not nice at all, the veggie burger I managed to find was so hard to eat…basically no sleep, lots of travel and no food? It ruined what was an incredible concert but I shall talk about that tomorrow!
Right now I need to make dinner and take more meds…my life is ruled by tablets lol
Namaste xxx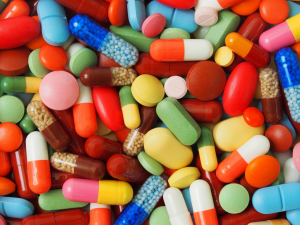 Hi guys!
Well last 2 days I have not been well, and before I tell you why I will preface this with the fact that my husband is an amazing carer and this has only ever done this once before in 8years together…
So Friday afternoon Lee sat down to do the weeks medication, and realised he had forgotten to go to the chemist and pick up my painkillers and iron tablets. Now it was late on Friday and there was no way to get there in time…this meant I had all weekend without pain relief other than Ibuprofen which without the rest of my meds is pretty useless against the pain I have daily.
By Saturday afternoon I was at about 8/10 on the pain scale and really suffering, all weekend I felt sick, hot and got hardly any sleep. To say the weekend was hell would be an understatement, and a lot of that is because I am on these meds all day every day and my body needs them. I was going cold turkey and now I have them again I can really appreciate how these small tablets I take without giving them much thought are needed just so I can cope.
It is hard to realise I need medication, as you all know I turn more to alternative therapies mostly and so I do find that I struggle to admit how much I need tablets and pain relief etc. However, I am so so thankful to be back on my medications and really appreciate how much it helps me just need to rest and recover now!
This week I also had a hospital appointment and I am waiting for results to find out if I have Celiacs Disease which basically would mean I would need to change to a gluten free diet. This would explain a lot of my symptoms that I have been investigated for as well as the Anaemia so I am looking forward to some answers hopefully. I am feeling worried about how to change my diet because a lot of vegetarian foods are covered in breadcrumbs etc however I am someone who tries to take care of my diet so I will certainly look into finding ways to cope with it should I have it.
So a lot going on with my health right now, but I am excited to get some answers and happy to have a new respect for my medication.
Namaste xx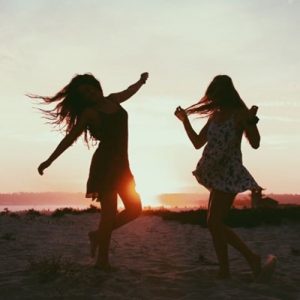 So me and Hannah have been friends for over a decade now, we met online doing something called roleplaying where we wrote on Myspace as characters from Buffy the Vampire Slayer…yes I am THAT geeky!
So she has come for the weekend to visit, we have not seen one another for a while and we have both had a lot happen in our lives. So we have not left the house, apart from a quick walk to try and find Pokemon, and we have basically non-stop talked.
Its lovely to have this chatting and catching up I rarely have anyone come and stay or visit though I always invite people. Hannah is always great company but time goes so fast and already she will be going back to London tomorrow!!! She has introduced me to some new musical theater though so yay!
I have had a good week overall and I am feeling positive, I am hoping to keep working on my grief for Grandad and just opening my heart up again and being more out of my own head. Life is good right now and most of that is me just looking more positively at things. Changing my outlook is really helping my anxiety and depression and if you want any help with this I have some books I can recommend so just leave me a comment.
I also bought a Spiralizer this week so I can make yummy salads and replace pasta sometimes and reduce the amount of carbs we eat…it all helps.
Namaste xx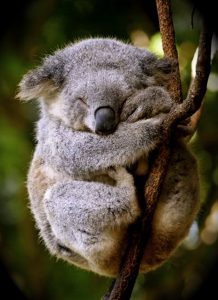 Hi guys!
Wow it has been a draining week and so I have had a lazy day today! Typical sunday I lay in bed late and then watched You Tube videos until I could get the energy to have a shower. I have done nothing productive really apart from write this post and try a new smoothie bowl recipe using Cacau powder…but feeling nauseous this was probably not the best day to try it! I got a little writing done and I am going to throw a typical English sunday dinner together in a bit!
I must admit yesterday I got a lot done, I managed to do 20mins of yoga and to clean the bathrooms which made me feel so proud of myself, I love how sparkly they are using my natural products I made myself lol. I also made a yummy homemade pasta sauce with chilli and cream cheese it was nommy!!
The day before though was scary my anxiety was really high because I have been referred to general medicine doctor at a hospital I have not been treated at before and we cannot work out why! The thought of going to this appointment without Lee has given me panic attacks and forced me to cancel it twice! I keep thinking I am working to getting on top of my anxiety then it pops back up does anyone else have this problem?
I am also struggling because it is the week of Grandad's birthday and he passed away only a few months ago, I keep crying over him and I miss him so much. I am trying to push through it and stay positive but it isn't easy, he was my best friend and my person I called him so much and I miss him tons!
Generally it has been a positive week in that I am chilling out and being positive but my emotions are really up and down right now, I guess I just have to be patient with myself and realise that grief is never really over and it is still fresh for me.
Namaste xxx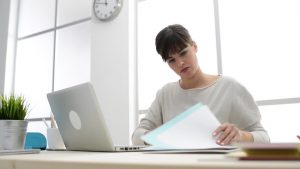 Hi guys hope you are all well?
The last few days I have been enjoying the sunshine here in the UK, it has been lovely to sit in the garden and feel the warmth and just meditate. This is something I have only really been doing for a couple of years and I still struggle to do well. However meditating is something I try to do every day if I can and I tend to do it after my yoga practice if the house is calm and quiet enough.
Meditation is not about shutting off your thoughts but realising that you are in control of them and not them of you. It has helped me to overcome a lot of the anxiety I have suffered with my whole life, and there are times it has helped me to calm down my depressive thoughts and to relax my body when my pain has been bad. I would recommend it to anyone and there is some great guided meditation on you tube!
The downside of the sunshine for me is the heat, now as with a lot of people with chronic illness I struggle to control my body temperature. Year round I sleep with a fan on me and I find if I get too hot I get migraines and they have come back with a vengeance recently I am back up to 3-4 a week and they are tiring so I am thinking of going back to my Dr if they carry on.
I did have some good news today though, if you remember I had to go to be assessed about my disability benefits and it was so stressful, however I just heard that they are not taking me off them! To hear that they could see I was genuine and cannot work was great, they suggested that I could do voluntary work and if I keep working on my anxiety I might think of that for the future.
If you want a good laugh do check out Ozzy Man Reviews  Julien Solomita a you tuber I follow suggested him and he is so funny!
Take care Namaste x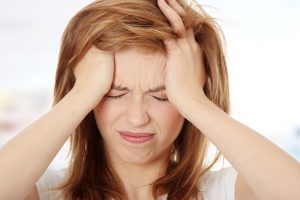 Hi guys! Hope you are all well?
I have had an interesting few days, but today I mainly want to talk about a practice called Ear Candling? If you have not heard of it, this is basically a cone shaped candle that you light, the other end goes into the ear canal and you let it burn down. Supposedly it helps with migraines, ear wax, and a whole host of things…but those two are why I tried it.
I bought the candles on Amazon and my husband Lee helped me do it…however we only did one ear and though it cleared the wax I was left feeling very unbalanced and out of it. The next day I had a dreadful migraine and basically spent the day resting and not doing a hell of a lot.
Now my friend Amanda from Journey Health and Beauty who I buy my beauty products from offers ear candling and we did it wrong! You should always do both ears and have a proper therapist administer it or it can be dangerous! Lesson learned if you want to try this DO NOT do it yourself!
I am not sure I will try it again because of it causing a migraine, I do suffer with chronic headaches and migraines and I try to avoid anything that can cause them. So anyone considering this just be careful and do your research it does not suit everyone!
Other than that I have become slightly obsessed with small houses…I fell down a rabbit hole of them on You Tube and now I really wish I lived in a country where I could buy a big plot of land, build a small home and keep a vegetable garden!
Nameste x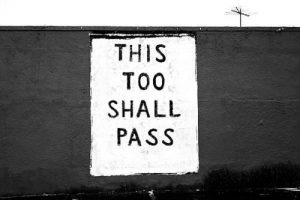 Hey guys!
This week has been tough, my pain and fatigue have been hard and I have had to power through to be able to work out and look after myself. I have also been trying hard to look after my husband Lee who is struggling at the moment.
I think seeing him have a tough time is harder than anything I go through, I always feel so hopeless! But we have been through a lot together and I know our sense of humour and love for one another will get us through.
I have this week discovered smoothie bowls, if you have no idea what I am talking about just google them! So yummy, super healthy and a really colourful and filling way to have breakfast! I love fruit and they are a great way to mix fruit and nuts and museli together! If you try them let me know what you think in the comments!
My obsession with Shameless continues, I cannot get the theme song out of my head which is a very real problem as anyone who binge watches TV shows will know! I have memory problems and watching the show like this really helps with my remembering who is who and what their stories are. Sometimes I find if I I watch a show weekly I get confused and forget so much and I really struggle, so if you have memory problems too binge watching defo helps!
Tonight I am going to see the new Star trek movie I am so so excited!! I have been a huge fan of Simon Pegg since he was in Faith in the Future in 1997 and I love to support his work. I am just beside myself to see Sexy Scotty and I am even doing my make up themed for it I will post a picture on my Instagram lol! I will post a review in the next few days so watch out for that!
I guess my main message is that no matter what you go through always keep your eyes on the good things…a nice meal or a sunset or just being comfy and warm…every day look for at least one good thing. Humour and being positive will always make your life better so keep smiling and live long and prosper! Namaste xx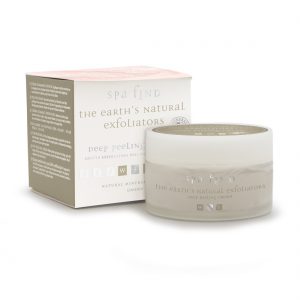 Hi guys so today I would do something different and write a review, I am going to be doing this from time to time so bear with me okay? Wednesday we will be back to the usual blogging.
So since christmas I have started to take looking after my skin more seriously, my yoga teacher and Beautician Amanda Small who runs Journey Nails and Beauty has really helped! Just before christmas she did a night teaching us about Spa Find products and about how to take care of your skin. I had always used Simple range from the supermarket until then, but she did a test on my skin and it showed my skin was dehydrated.
Since then I have been using the Spa Find range to look after my skin, it is more expensive coming in at between £15-20 per item however as they last about 6 months they do in the long run work out cheaper!
Last week I spoke to Amanda because I had found that though my skin was more hydrated and the fine lines around my eyes were better I did find my pores were larger and I was getting blackheads especially around my nose and chin. She suggested an exfoliator and I bought the Deep Peeling Cream from her. It retails at £18 and you can get it online places like Amazon stock the range.
Now though this says it is a cream it feels more like a paste or clay and it is hard to get onto your face, I do find I drop bits on the floor when I am applying it so be careful! It has a fresh scent, like all of their range there is no added chemicals or false scents that can affect your skin. You only need a very thin layer and you just leave it on the skin for five minutes before rubbing it off your skin with circular movements, it doesn't peel off it rubs off and again this can be messy so I am always careful to make sure I do that over the sink! Then you just use warm water to make sure any residue is gone.
I use it twice a week and have have used it three times now, my skin is so much softer since I have been using it alongside one of their mud masks. I have also found that my skin has cleared and that happened very quickly which really shows how good this mask is! I did find the first time I used it that my skin felt very sensitive for a couple of days, and during the first application it stung a little however that stopped after the first time.
Overall if you are looking for a good exfoliating mask I would recommend this, I love that they use natural ingredients too which is so nice because I personally like to keep the amount of chemicals in my life to a minimum.