chronic illness bloggers network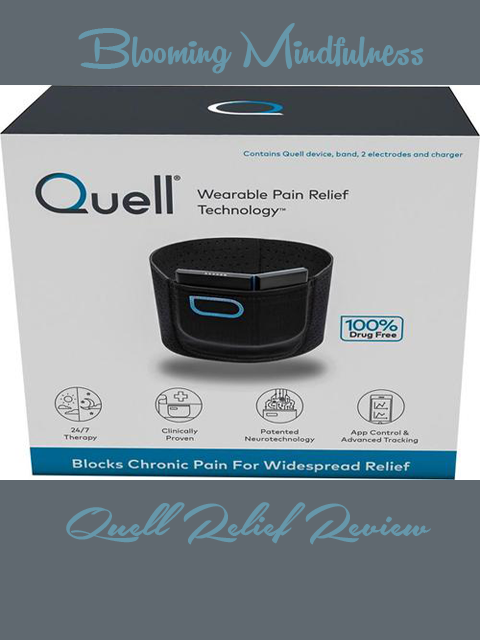 "I have been given this product as part of a product review through the Chronic Illness Bloggers network. Although the product was a gift, all opinions in this review remain my own and I was in no way influenced by the company. "
Hey everybody!
So I was sent the Quell a few weeks ago as I said, and it is a great little product so let's get into the details of it. The website says that it stimulates sensory nerves, taps into the body's natural pain relief response, sensory nerves carry neural pulses to the brain, and that they trigger a natural response that blocks pain signals. These are big claims and I think as anyone who has lived with chronic pain, I was a little sceptical but hopeful that this would help me.
The device itself is easy to put together, the electrodes are attached via two small connectors and there are 4 sections of blue gel that sit on the skin and that is how the device delivers the pulses to the skin. The device then is housed in a long strap which is always worn on the upper calf and it is kept in place with velcro.
The Quell is controlled by an app which is free from the app store and I added it to my phone. There you tell it about how your pain has been over the last 24hours and it uses that information to make sure you get the right amount of signal.
I found it really easy to put together and to use, the app is great you can change how strong the pulses are, and tell it how bad your pain is and it even registers when you sleep and how active you have been. Once it is on your leg it is comfortable and once you have the strap comfortably attached you can almost forget it is even there! I did find that the connectors came away from the unit a few times which meant I was not getting treatment, and there were times when I knocked it because it does stand out a little.
I also felt a little self conscious with it on, I wear a lot of skirts and having this black strap on my leg got people asking a lot of questions! I do wish there were other styles of strap, maybe in other colours just so you could coordinate with your clothing and make it look nice. Many of the pictures on the site show people wearing it to work out and I assume that is why these colours were chosen, maybe other strap designs will come in the future.
I did wear the Quell device to my yoga class and when I was doing my exercises at home, it made some postures a little difficult, but overall there were positions I could hold longer because I had the Quell on! It surprised me to find that, I honestly did not have high hopes but it really took away that dull ache that always seems to be there no matter what meds I take or what I try! I slept better with it on as well, it eased my pain to a point where I felt relaxed and it was great to find something that helped without it having to come from taking tablets!
Overall, this is a really good product, it is easy to operate, you can control the pulses and it is comfortable to wear and to sleep in! Most importantly of all it does control the pain and for me it is great support for the medication that my doctor prescribed me. I will for sure keep on using the Quell and would recommend it to anyone who suffers with chronic pain.
You can check out more information at their official site quellrelief.com
Namaste xxx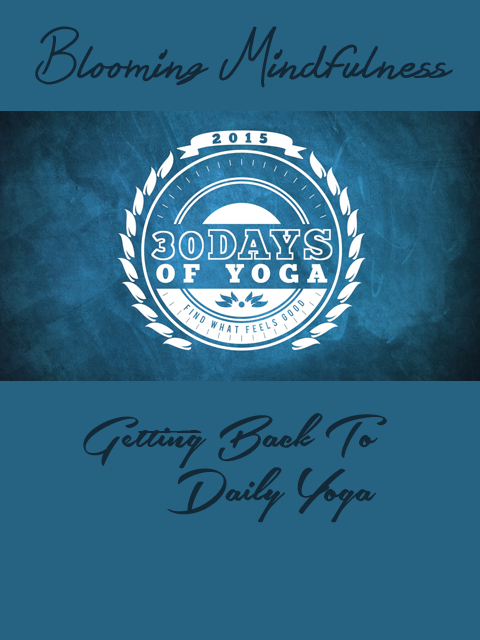 Hey everyone!
So last post I spoke about my recent realisation that depression has crept back into my life and how I have been inspired by a book I read and film I watched to fight it. I think this is something a lot of people get wrong, depression is a mental illness that is incredibly sneaky! You can go for councelling and read books and do the steps but it is, for people who suffer which chronic depression, a daily fight. I wake in the morning to a noisy brain, anxiety and negative thoughts that make it hard to even want to get out of bed. Every single day I have to fight through all of that to get up, get showered, to work out and just to not hide in bed!
I have had a breakdown and been on suicide watch, I have hoarded medications 'just in case', and through it all I have wanted more! If I had ended things there I would have not met my husband, I wouldn't have my dog, I would have missed out on time with my friends and family, and I would have not heard they got my diagnosis wrong!
Now I am learning about alternative therapies, and I have a very different attitude to life and to me daily yoga is a big part of my mental health being good. Over the last year I had slipped to maybe once a week and that to me was a big wake up call when I realised. I knew I needed to change things, so I went to my online Yoga teacher on You Tube 'Yoga with Adriene' and I chose her 30 day challenge to get me going!
This is 30days of yoga and it is a playlist of 30 videos, one a day that I am committed to finishing, however the way I look at this is a bit different to how she meant…
I have chronic illnesses and though I want to do yoga every day, if I am going out one a day, or I am going to yoga class that night there is no way I can do yoga in the morning it would kill me! So I look at it as 30 videos and I am going to finish them all in as little time as possible, so far I have done 4 videos and that has taken me 5 days because yesterday I could barely think straight enough to get out of bed! I have to be smart and look after myself, however that does not mean I am not going to do my best to do a video a day and I am really hopeful that I can complete it!
So far however what means more is how I feel, I am much more positive, I have started doing housework and eating better again, I am sleeping better and overall my pain has improved. Yoga and meditation go hand in hand for me, they are part of my beliefs as a Buddhist and I know from reading Whole Health Life, and the Connection (review HERE) that these are important to lower stress levels. I will keep you updated how I get on but please send me encouragement on twitter, Instagram, here all the places!
Namaste xxx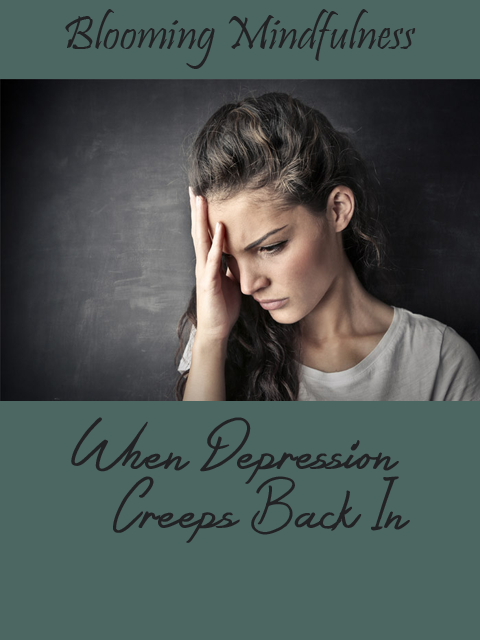 Hey everybody!
Over the past 5 or so years I have been working hard to overcome my mental health issues and find ways to push through them. I had counselling and they taught me to practice mindfulness, to be in the moment and not live in the past. I turned to Buddhism and started to study how to get well. I also got to a point with my anxiety where I could talk to people I didn't know and take my dog Gizmo on short walks by myself.
Then at the beginning of last year it became clear that my Grandad was dying and it is coming up to a year since he passed away. I can honestly say this has been the hardest year of my life, I have been incredibly blessed in so many ways and yet he is always on my mind in one way or another.
Grief takes time and patience, and it is something you cannot rush or push your way through. However, it is something I thought I could avoid so I have not really faced it, I have kind of pushed it down and carried on trying to be myself. The problem is that I was tired all the time, I was not meditating or doing my yoga practice, and I was lying in bed until lunchtime quite often so that I could just wallow in it.
My last post I reviewed a book and movie, and when I watched the documentary with my husband I realised that I had been avoiding things. I realised that if I carried on my illnesses would get worse and I would end up suffering and that would be something my Grandad would never want for me.
I read THIS ARTICLE today where it has been found that worldwide depression is the leading cause of disability worldwide! Todays society and lifestyles are not working for us and we all need to really look into ourselves and those we care about. If we do not start to change our lives we will all be in trouble and it just reaffirmed what the Connection movie and Whole health life book said! I really think depression is so overlooked and is easy to hide if we want.
So when I realised what I was doing and that depression had crept back into my life I immediately took some steps to start getting out of the hole so if you find you are depressed or someone close to you is here are some tips:
Talk: I straight away went to my husband and opened up about how I was feeling, what I thought the problem was and what I wanted to do. This can be the hardest part, I didn't want Lee to worry or get upset, however he was there for me he listened and he gave me advice. He agreed that he thought it was depression and that he had been worried but afraid to say anything, and if you are worried about someone like he was, reach out it means so much.
Make goals: I hate to say it but getting into good habits is not easy, I wanted to get back to daily yoga, housework, getting outside the house, eating regularly, and making sure I get up by a certain time every day. I talked about them with my husband and doing this simply keeps you accountable and gives you someone on your side who will be there to support you and give you a little nudge if you try to get out of it! Make the goals you set small and manageable, it could simply be I will get up and take a shower every day…no matter what the goals are do not make them so ambitious and big that you are going to set yourself up to fail because you will just feel worse.
Talk to your doctor: I am on daily antidepressants anyway because my depression has been chronic since I was 14, but talking to a doctor can help so much. They can refer you to have counselling, maybe put you on antidepressants for a short time to help you at first, and even just be someone to talk to if you have nobody else. This is especially important if you have been turning to harmful behaviour to deal with your depression such as eating disorders, alcohol or drugs, self-harm, etc.
Do research: We live in a world where information is literally at our fingertips, so get online and look up ways to help yourself, read books, join a group online, you can even email the Samaritans now! I am going to start reading a book I bought a while ago about dealing with grief, there is so much out there so pick what works best for you and go for it! Learning more about depression and how to help yourself is important because at the end of the day if you do not do the work you will not get better!
Lastly, if you are struggling, if you have words of encouragement, or if you simply need to talk drop me a comment below, or email me this is a safe place and I am always here for anyone who needs a friend.
Namaste xxx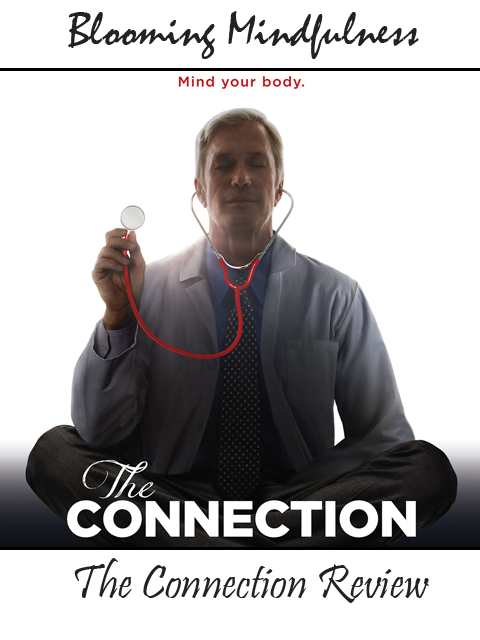 "I have been given this product as part of a product review through the Chronic Illness Bloggers network. Although the product was a gift, all opinions in this review remain my own and I was in no way influenced by the company. "
Hey everybody!
So today I get to talk about a topic close to my heart and that is because I was given the chance to read the book Whole Health Life and watch a film called The Connection. Both were passion projects written by a woman who was once crippled with pain from chronic illness.
When we meet Shannon Harvey in the book, we learn that she was trying to get ahead in her chosen profession of journalism when she first got sick. This really resonated with me because when I first got sick I had only been qualified as a nurse for 18months. Like Shannon I found the stress of the job and not looking after myself when I was not at work were really the crux of why I became so sick so fast and I think why the Drs were baffled at first.
Like the author, it took 5years for me to get a diagnosis of Multiple Sclerosis and when I heard that I basically gave up. In the book and the film Shannon and the specialists she interviews, really show that the way the doctor gives you your diagnosis can really go on to influence how you go on to survive from the illness. For ten years I basically gave into my symptoms and gave up, and I found a lot of what I read in the book reflected my own journey and because of this there were times when I found the book very emotional and difficult to read.
It is hard to look back and think "wow I wasted a decade…" but yeah I did! Then one doctor's visit I was told they had made a mistake it was not Multiple Sclerosis but Fibromyalgia with some neurological issues. When I got home from that I made a decision, I started to eat better, reduced the amount of chemicals I used, took up daily yoga and meditation and started to work on my depression and anxiety.
I feel a lot better after making that decision and it is the main reason that I wanted to start my blog, chronic illness is on the rise and we need to change the way we live or things are going to be bad! The film and the book really reinforced my decision to face my illness and fight it, I found it to be incredibly inspiring and uplifting as well as pretty challenging.
This is not an easy fix, nor is it a how to get better if you follow these easy steps and to be honest I am thankful for that! So many times people prey on the sick and try to get us to sign up for all sorts of potions, lotions and contraptions…however this book and film are merely made to give the facts. Everything is scientifically backed up, and nowhere in here is there something to sell. But, if like me you read this book and watch this movie and come away inspired to research alternative therapies, look for meditations, read scientific journals and you are willing to put in the work every day then you can find your way back to being healthy.
The WEBSITE for the project also has a brilliant podcast, as well as incredible resources that help you put the things you have read into the context of your life. I found this to be so helpful and really helped me to apply the things I read, I would for sure recommend reading the book first like I did because it has a lot more information that the film and goes a lot more in depth into her life and the research she found. The film is easy to follow and understand which I was worried about because it is interviews with doctors and health professionals and scientists, but I found it to be eye opening and really cemented the conclusions I had come to by reading the book.
You can find the book available HERE
The film is HERE
Have you read the book? If so what changes did it inspire in you and what things do you hope others will take from it? Leave me a comment I would love to talk about it.
Namaste xxx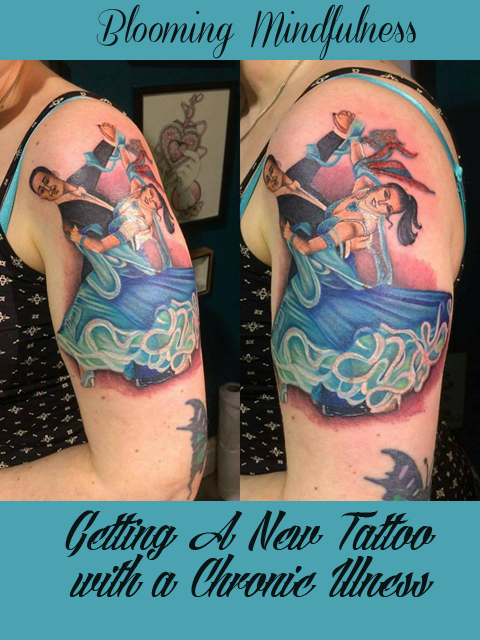 Hey everybody!
So I have always loved tattoos, I think they look so beautiful on the skin and really show a part of the person. They can be their favourite books, or TV and movie characters, or something that is just straight up art, but it is always something they love and cherish.
I always get the usual comments about what will you look like when you are old, and won't you regret them…but to me the answers are I will look beautiful and no never!
I always loved old circuses and freak shows, they fascinated me and whenever I saw a 'Tattooed Lady' represented I would get excited. Thankfully now tattoos are more accepted and most people have one and it is much easier to find actual artists rather than relying on the walk in type that can be very hit and miss!
I decided after doing a lot of research that I would go to Amy at Siren's Cove Tattoo Parlour in Cannock. It is run by three amazing female tattoo artists, but Amy's style really stood out to me and I knew she would get what I wanted captured so well. She was excited to do a piece based on a photograph I had found on Pinterest of two ballroom dancers in memory of my Grandad who was a beautiful dancer and his partner for over 70years my Nan.
I was nervous, but excited about getting the tattoo finally, however I was unsure as to how I would cope with my fatigue, how my medications would affect me and how I would be able to cope with over 4hours of being tattooed. So I could take a break if I really needed to I booked the whole day with Amy, and I am glad I did because it meant that though I did not take any breaks other than for lunch, nobody was feeling rushed.
As anyone who had known me a while will know I do have anxiety issues particularly when it comes to talking to new people, however my good friend Amanda had offered to come with me which helped so much! I also found Amy to be really down to Earth and easy to chat to, she was open and kind and though she knew I had illnesses it was not something she asked about nor did they come up over the course of the day.
It was so nice to just sit with her and Amanda and talk about tattoos and general chit chat, I felt like a normal person which is rare when I am out of the house. At some point my illnesses usually are talked about, however even when I took my lunchtime meds they did not become a focal point and I loved that!
My pain levels from my other illnesses did not start up, it was just normal tattoo pain and I guess it is because that was the focus I probably did not notice, but it felt good to not be in pain everywhere else! This is so rare and I loved just chilling out and having a beautiful piece of art on my arm in memory of one of my favourite humans.
However, a few tips if you are planning a tattoo and have chronic illnesses:
Medications: As THIS ARTICLE states, medications whether prescribed or over the counter should be discussed with your tattoo artist before getting tattooed. Some medications like Accutane can affect the healing of your tattoo, Marijuana has been shown to make the pain worse, and medications like aspirin will make your blood thinner and make you bleed more. Always discuss whether you can take your medications while being tattooed, and ask a pharmacist if your artist is not sure.
Rest up: Chronic illnesses are tiring, but if you also suffer with fatigue you might need a nap just after having a shower. You might find that a long tattoo session will make you feel more tired because of adrenaline burning out after hours being tattooed. If you are worried that resting a lot in the weeks before your appointment might not be enough maybe talk to your artist about breaking the tattoo down into smaller sessions.
Snack city: Taking snacks with you to an appointment is a must! Adrenaline and being tattooed will mean your blood sugars may be out so always bring snacks and if you have diabetes speak to your artist about it. I bought slow release snacks like Naked bars made of fruit and nuts, and popcorn, also make sure to bring water and stay hydrated nobody wants to pass out during a tattoo!
Keep warm: Sitting for hours being tattooed it gets cold, bring layers so that you can keep your temperature under control and remember that you might have to get a little naked so be prepared with shorts or vest tops so your artist can easily get to where you want inked.
Overall, just remember that just because you have a chronic illness does not mean that you are not a person who wants to ride that rollercoaster or get that tattoo! Think things through, do your research, and talk to your artist they want you to have the best appointment, and to heal so you can love your tattoo for the rest of your life! If you are concerned about your fatigue or medications, just drop them a message I am sure they would much prefer that to you ending up with a less than perfect tattoo or getting sick!
Namaste xxx
PS Amy is an amazing artist so if you are anywhere near Cannock, in Staffordshire UK go see the girls at Sirens Cove!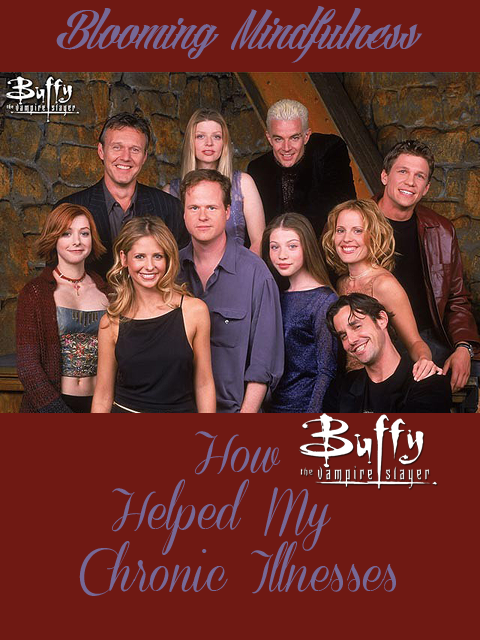 Hey everybody!
So it is 20years since Buffy the Vampire Slayer first aired, this is my favourite show of all time for so so so many reasons but most of them I will tell you about today!
I remember I did not know about Buffy until the second episode, my best friend at the time told me about it and I immediately added it to my list of shows and became addicted. I bought all the episodes on video, I had videos of interviews with the cast and would buy the magazine every week! It was my obsession and the greatest show I had ever seen…and is yet to be beaten to be honest!
I became a fan of the show before I became sick, and it was a show I loved and enjoyed but it was not as special at that point as it was to become.
In 2002 after only being qualified as a nurse for a year my life changed at a festival I was at. In the afternoon my leg swelled up and I couldn't walk on it, the next morning I went to my doctor and was given antibiotics because they thought it might be an infected insect bite. Gradually over the coming months I became numb all over, I stopped having the energy I had and was forced to leave my job and move back in with my parents. I quickly became depressed and lost, going from job to job just trying to keep my head above water.
Then one day I opened up the Buffy magazine and there was an advert for a convention to meet Mercedes McNab who played Harmony and Rudolf Martin who played Dracula. This started my love of going to signings and conventions to meet my favourite casts and collecting their autographs. I loved making new friends and I needed them because my illness had meant that I lost all my friends that I had when I was well because of having to move, and also because of being too sick to do fun things with them.
I started to also do a thing online called roleplaying, which I still do now, where I write as characters from TV and film shows. This hobby helped me to carry on being creative, I made so many friends through this and many of them are still in my life now. I found my friends I found through this amazing show understood me better than anyone I had met before and they looked after me when I was not feeling well at events. I started to see that I was worth more than being well, that even if I felt sick some people cared enough to still be around and be there for me.
This show also tackled mental health issues, the main character Buffy Summers suffered a lot with depression and problems figuring out who she was in the world. Back then this was not seen much on shows and it meant so much to me to be able to see someone else struggle like me in the world. Since then characters like Raven Reyes in The 100 and Bucky Barnes in Marvel have carried on this feeling for me and helped me to identify with my own feelings and thoughts and to start to believe in myself.
Now I know for the non-geeks out there this all probably sounds insane, especially as I was never a teenage girl through this…but trust me when a TV show or a film captures your feelings and thoughts so perfectly it can help ease your fears, it can bring you friends and self worth then you will love it forever too.
Happy Anniversary to all the cast and crew and thank you!
Namaste xxx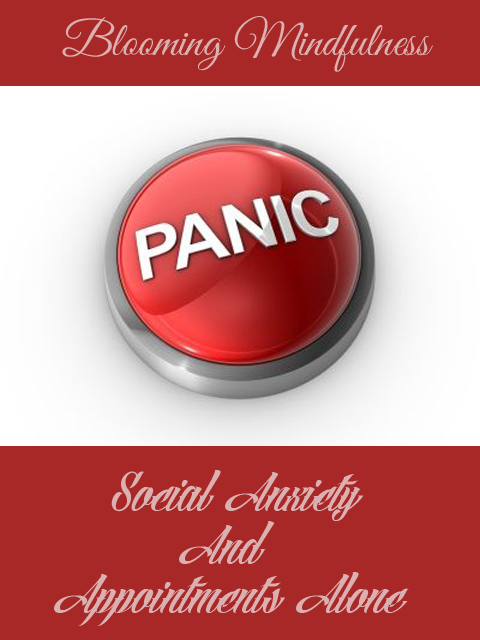 Hey everybody!
So I do not drive, and my husband has epilepsy so if he has had a seizure within the last year he cannot drive either. Thankfully, I do not leave the house very often and we have a great support system of family and close friends who take us to hospital and doctor appointments.
Now I have always had social anxiety when I was a child my parents and the people around me just said I was shy and sensitive. I was often forced to do things at school that would make me physically sick like talk in front of the class and even going to a class alone would give me so much panic I thought I was going insane!
However, when I got older and other mental health issues like depression came into my life and I had counselling I came to understand more about social anxiety and how it is not just being shy or sensitive. It is crippling and caused me to lose friends, and avoid things like speaking on the phone, talking to people at the supermarket etc just to avoid the overwhelming panic that this brings.
When I go to the hospital my husband will usually try to organise it around his work, and this is because of my anxiety but also because of my memory problems. I have a lot of issues with remembering people's faces, where things are like how to find the exit after leaving a room, and knowing what happened after an appointment and what happened can be so hard.
However, this is not always possible and this happened yesterday with my physiotherapy appointment I had a lift from a family friend and when he takes me he will wait in the car with my dog while I am inside. So this means I have to navigate a lot on my own, talking to receptionists, taking the lift, sitting alone waiting, trying to remember what is said, explaining myself, and navigating back to the car. On top of this I needed to go to the pharmacy and deal with that so my anxiety level was on 11/10 and I was moments from a panic attack all day!
My anxiety started the night before, where I lay in bed thinking through the route through the building and my head thinking up scenarios like me falling over and people laughing, me getting lost, people staring etc. When this happened I used lavender pillow spray to help calm me down and help me to sleep. There are many recipes to make your own on Pinterest and also you can buy things like this online or in chemists and essential oils shops.
All day leading up to the appointment was stressful as I tried not to forget anything and I think I changed clothes about four times! Thankfully I use a backpack so I can take more things than I need which helps calm me down a little. I tend to carry things like tissues, cough sweets and lipbalm because I worry I will get a runny nose, or cannot stop coughing and also I lick my lips a lot when I am nervous! If you have triggers just carry things that help in those situations will ease your fears so much and certainly a trick I learned as a teen taking exams!
As I made my way to the appointment, and waited I used breathing techniques that my therapist gave me when I had counselling which is breathe in slowly to the count of five and out to the count of five and do it counting how many times you can do it without your mind wandering. This is a Buddhist way of meditating and actually how you learn to train your mind to quiet during meditation, it is very effective as you have two sets of numbers to concentrate on and so you cannot panic. The slow and deep breath also helps to calm your fight or flight and adrenaline in your body so you stay calmer.
My fears about forgetting things and explaining things is difficult, however I find practising it a couple of times in my head helps and asking my husband what to say helps. I also always ask the doctor, nurse or therapist to write down what was said, and they usually are more than happy to write a few notes or send some things over to you.
Overall yes if you have social anxiety these things will not take that feeling away totally, however it does help to have these things in your back pocket to use. They take practice and time and effort, but if you are willing to put in the work you can push through and overcome things that scare you.
Namaste xxx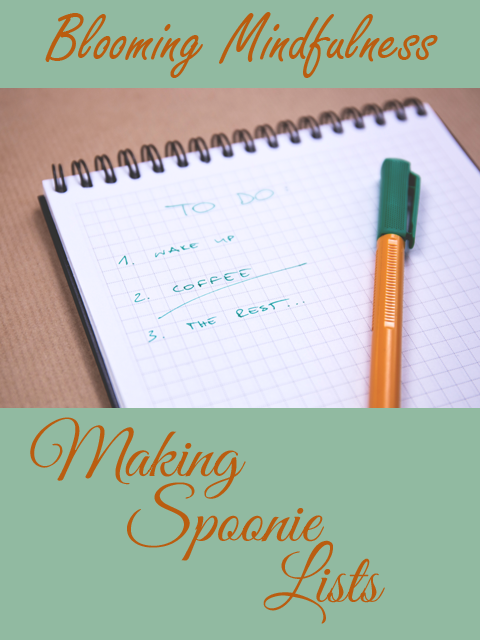 Hey everybody!
So this week my body is trying to kill me plus I am listening non-stop to Ed Sheeran so be thankful I am here and let's just get into it shall we?
So the other day I was in the shower, it was not the best of days so I was listing in my head the things I needed to do…wash my face, shampoo my hair, wash my body…then I realised what I was doing and I wondered if any other Spoonies out there do the same thing?
Since the shower I realised that I don't just work out my spoons (The Spoon Theory) for the week, or just for the day, but within each task I work out how many steps are in that task so I know if I have enough energy to make it just to the end of the task!
Now I know that for a long time my dad thought I was lazy, I think he understands better now but for a long time he did. I am sure other people in my life assumed the same but I wish people knew how much work goes into being a person with a chronic illness.
Just making sure I have enough energy to get through the day is tiring and probably a lot of that is trying to get through the brain fog as much as possible to mentally make sure I do not forget a step and can get through it! I am literally making lists within lists and my life is turning into the damn Matrix!
List making whether it is in your head, a journal or on a calendar is a very important part of being a Spoonie, it is very difficult to work out energy levels for the week and plan accordingly, but it comes with practice. I tend to keep it all in my head but I am thinking of starting to use a journal of some kind so that I can get it out of my brain a little.
So I am asking my fellow Spoonies do you do this? What are your tips and tricks to get through a task?…And most importantly what is your favourite track on Ed Sheeran's new album????
Namaste xxx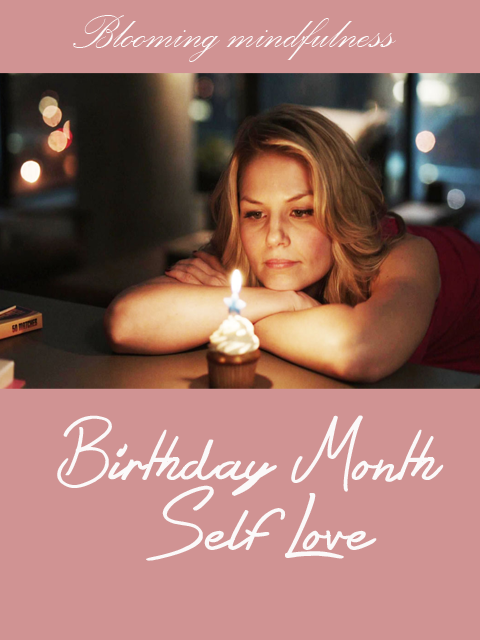 Hey everybody!
So on the 16th of this month it is my birthday, and as I thought about the things I wanted out of the year ahead the main one was to look after myself better and to be kinder to myself. These are both things that I struggle with, I think most people do but I want to talk about how we all need to change this!
So when I was at school I had problems with eating, I often skipped meals or did not eat at all, this continued into my university years and I got very thin…the thinner I got the more compliments I got and so the cycle begins!
Now I am older of course and I can look back and see how society is constantly telling us that we are not enough. Even models and actresses get teased by magazines if they have a bit of cellulite and they have personal trainers and their perfectly calculated meals delivered to them! So it is no wonder that we struggle with dieting and wanting to fit into that dress or look good naked, but I am taking a stand!
It is incredibly hard when you have chronic pain and fatigue to work out, to get out, to do the things society says is normal. It is impossible to look like society wants when you have a wheelchair, or a walking stick, or you need incontinence pads, or you have bandages etc! I often find it hard to feel like myself because I walk with a limp, and I use walking aids, and it is impossible to feel sexy when you have a flare and cannot work out at all so you put some weight on!
I am currently a size 12, I was this size when I met Lee and it seems to be the size that my body is the happiest at. I would like to tone my body more, which will happen with my yoga and by just being patient and working on keeping up with exercise. I think practising yoga has taught me a lot mainly that I need to be patient, it is not about being perfect or getting the pose now. It is about appreciating the journey and loving yourself and your body enough to work within it's limits to learn and to grow.
This month I want to focus on my mental health, last year I lost my Grandad and it spiralled me out of yoga daily and going out with the dog and eating right into a very bad depression. Starting this blog was a way for me to get out of myself and to become a better person by not sitting stewing in my thoughts all the time. I want to love myself, I never have and I desperately want to look in the mirror and not see a thousand flaws, to be with people and be fun and not someone who puts them self down! I want to feel sexy, and think people are checking me out not just staring at my walking stick or wheelchair wondering what is wrong with me!
I found recently I have been struggling to eat right to plan yummy meals that will keep me and my husband healthy and I want to get back to that. I also want to bake again I miss that, and I want to be the best person I can be Buddhism and yoga have set me on this path and I want to continue down it.
So instead of worrying what you look like, or putting people down, or skipping meals or dieting let's enjoy life again! The press and TV and film have changed the way we see ourselves and not for the better. I am going to be posting daily on my instagram something I love about myself…maybe you could join me? Let's start a revolution!
Namaste xxx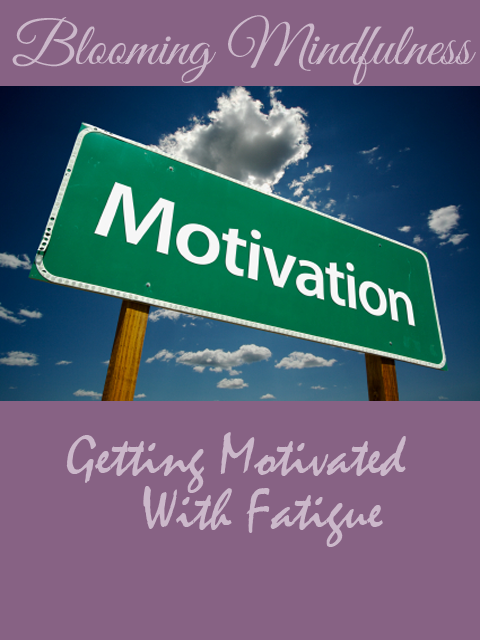 Hey everybody!
I am someone  who finds it easy to be organised and to motivate myself, I love to learn new skills and to get things done. However some days it just feels like an uphill battle to even get out of bed and this is mainly for me because of fatigue and pain!
This morning I woke up in pain, a usual day and so I got up and headed downstairs to make myself a tea and have my tablets. However, when the usual time I have to wait for them to kick in had long passed and I was still in pain I realised it was simply going to be 'one of those days'! I also had so much fatigue I was still in my nightclothes at lunchtime so it was definitely not going to be an easy day!
Now on days like this when I still had my blog post to write, and my fansites to update and the bathroom to clean and a shower to have it would be easier to just curl up in a ball on the sofa and nap all day…however then I would have to deal with guilt when my husband came home from work and I had done nothing…this leads to negative thoughts and possibly ugly crying so here are some things I do instead!
Condense your list: Think about what you absolutely NEED to get done today. For me this was my blog, I try to update every Wednesday and Sunday so I try not to miss this. The bathroom needs doing but if I do it tomorrow morning instead it will be okay we can deal with it for one day. Then I decided to take a bath before bed when hubby is home so he can help me, this meant now all I have to do is write this post and maybe my fansites if possible before my nap yay!
Self Care: Think about what you need to do to feel human, like I changed into fresh pyjamas, and wiped my face over with some Olay wipes I have for days like this. Take any meds you are due and make sure you drink enough water and eat so you do not feel worse!
Be kind to Yourself: This is important!!! Realise that you are sick every day and you are a badass so usually you manage to get things done, but today not so much so rest up!
Naps are our friends: Sleep is something that is precious when you have a chronic illness, you get insomnia at night and yet you feel like you have just finished a night shift on any given day! I admit I love to nap, but I hate insomnia so I try to stay awake if possible so I can sleep at night. However, today my body is screaming for me to sleep so I will be curled up on that sofa just as soon as I am finished here!
Remember to smile: When you finally lay down and rest remember those things you did do and don't lie there worrying or giving in to the negative thoughts about things you did not get done. Not only did you manage to get some of the things done you did THE MOST IMPORTANT thing and that is looking after yourself. Always listen to your body it will let you know when it needs a day off so rest up and carry on tomorrow!
Namaste xxx