When pain gets in the way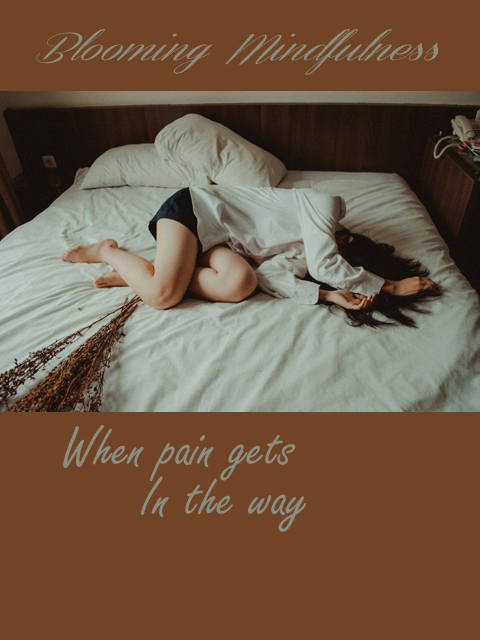 Hey everybody!
Sometimes chronic pain can get to a point where it is getting in the way of the life you want to live. I have dreams and things I want to achieve, but it is starting to feel as if my pain and fatigue are getting in the way.
I have a video I am putting up on my You Tube channel that kind of hits on this point, but basically it is that my spine pain gets so bad by early evening that I want to just go to bed and lie flat. I cannot think straight and to be honest I just feel like rubbish! Remembering the things I need to remember for my psychic course is becoming so difficult and I guess I am worried my illnesses are going to hold me back?
I guess I could be being silly, but it does feel a lot like I am letting myself down does that make sense? I mean should I be pushing through the pain and fatigue? I try my best to so that I can do a little housework and my physio exercises I mean it isn't as if I get to do much already because of my fatigue and pain you know?
On top of that I still have not been able to see my doctor after getting two new diagnosis! It is frustrating to not be able to see the people who are meant to take care of me you know? I really need my medications reviewing because I have not had them looked at for a while but whenever we call to make an appointment I am either told there are none or given one with the nurse. I was a nurse so I know that she cannot make decisions like changing medications for long term conditions so I want to see my doctor!
Then two weeks ago I was given an appointment at the doctors in our village, it is like five minutes from us and everyone was nice and the doctor was so lovely and helpful and seemed knowledgeable. So now me and Lee are wondering if we should change to that doctor surgery so I can get some better care. After all, my current doctor did say Fibromyalgia was just a 'dumping diagnosis' they give when they don't know what is wrong.
I hope this post makes some sense, and maybe if you can read passed my brain fog and pain addled brain then you could leave me some ideas of how to keep my body going when I am in pain and want to be in bed, thank you.
Namaste xxx