Fatigue and Netflix addiction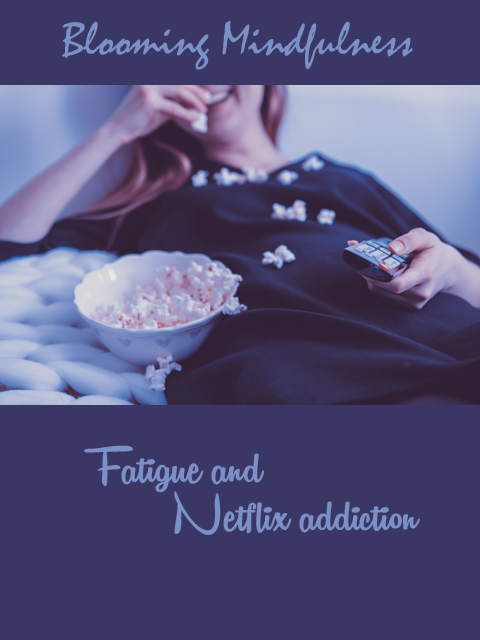 Hey everybody,
How are you all this week? I do hope that the change in weather is not affecting you all too much? I wish I could say the same, but my fatigue has flared and because of it I have become addicted to the TV show Gilmore Girls which I didn't watch the first time and must be mad because it is wonderful!
You know it is kinda strange but fatigue is something that I have had for so long I have my ways to battle it and work around it. I have patterns and routines that I have developed over time so that I can usually keep up with life in my own way around the fatigue. However, this last week it flared and I spent many days sleeping in and getting out of bed after 4pm.
This had left me feeling lost and well frankly bored! I sometimes think that when there is a full wishlist of things ready to watch it can be almost impossible to choose something. I think I must have started and stopped a few different shows and movies before changing my mind. So when Netflix, who knows me better than my own mother, suggested Gilmore Girls I thought hey why not?
Now I am a huge fan of 1990's TV shows so once I started watching I became addicted, it really helped me to not get depressed. Usually when I have times like this, I lay there feeling awful because I cannot keep up on my housework and I start feeling like a failure. But, with this whole new show and all the episodes to watch I didn't have those thoughts at all.
I guess what I am saying is, it is sometimes the strangest things that can get us through the tough times that chronic illness serves us from time to time. So here I am already on season 5 and loving the music and the fashion and feeling very sentimental, TV shows were just so much more fluffy and light then you know? I mean I do love the influx of Sci-fi and horror shows that seem to be constantly on TV now, but when I am feeling more fatigue than usual I really want something that will give me the warm and fuzzies and I definitely recommend Gilmore Girls.
So what TV shows do you watch when fatigue hits and you need the fuzzies?
Namaste xxx