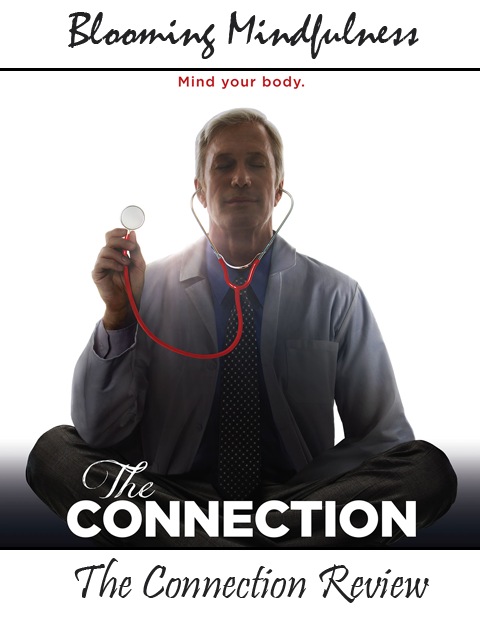 "I have been given this product as part of a product review through the Chronic Illness Bloggers network. Although the product was a gift, all opinions in this review remain my own and I was in no way influenced by the company. "
Hey everybody!
So today I get to talk about a topic close to my heart and that is because I was given the chance to read the book Whole Health Life and watch a film called The Connection. Both were passion projects written by a woman who was once crippled with pain from chronic illness.
When we meet Shannon Harvey in the book, we learn that she was trying to get ahead in her chosen profession of journalism when she first got sick. This really resonated with me because when I first got sick I had only been qualified as a nurse for 18months. Like Shannon I found the stress of the job and not looking after myself when I was not at work were really the crux of why I became so sick so fast and I think why the Drs were baffled at first.
Like the author, it took 5years for me to get a diagnosis of Multiple Sclerosis and when I heard that I basically gave up. In the book and the film Shannon and the specialists she interviews, really show that the way the doctor gives you your diagnosis can really go on to influence how you go on to survive from the illness. For ten years I basically gave into my symptoms and gave up, and I found a lot of what I read in the book reflected my own journey and because of this there were times when I found the book very emotional and difficult to read.
It is hard to look back and think "wow I wasted a decade…" but yeah I did! Then one doctor's visit I was told they had made a mistake it was not Multiple Sclerosis but Fibromyalgia with some neurological issues. When I got home from that I made a decision, I started to eat better, reduced the amount of chemicals I used, took up daily yoga and meditation and started to work on my depression and anxiety.
I feel a lot better after making that decision and it is the main reason that I wanted to start my blog, chronic illness is on the rise and we need to change the way we live or things are going to be bad! The film and the book really reinforced my decision to face my illness and fight it, I found it to be incredibly inspiring and uplifting as well as pretty challenging.
This is not an easy fix, nor is it a how to get better if you follow these easy steps and to be honest I am thankful for that! So many times people prey on the sick and try to get us to sign up for all sorts of potions, lotions and contraptions…however this book and film are merely made to give the facts. Everything is scientifically backed up, and nowhere in here is there something to sell. But, if like me you read this book and watch this movie and come away inspired to research alternative therapies, look for meditations, read scientific journals and you are willing to put in the work every day then you can find your way back to being healthy.
The WEBSITE for the project also has a brilliant podcast, as well as incredible resources that help you put the things you have read into the context of your life. I found this to be so helpful and really helped me to apply the things I read, I would for sure recommend reading the book first like I did because it has a lot more information that the film and goes a lot more in depth into her life and the research she found. The film is easy to follow and understand which I was worried about because it is interviews with doctors and health professionals and scientists, but I found it to be eye opening and really cemented the conclusions I had come to by reading the book.
You can find the book available HERE
The film is HERE
Have you read the book? If so what changes did it inspire in you and what things do you hope others will take from it? Leave me a comment I would love to talk about it.
Namaste xxx