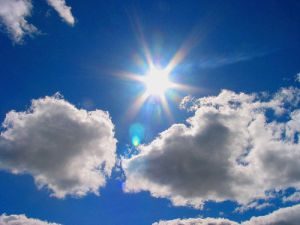 Today is a good day, the sun is out and I feel good! My pain is not too bad and I am wide awake and wishing I could go out hunting Pokemon!! However instead me and Gizmo are sitting in the living room chilling out and having a relaxing day.
In the past when I had a good day like this I would clean the whole house, do yoga, go for a walk and just try to squeeze as much in as I could….then I would be unable to get out of bed for days and feel dreadful! I try to do about an even amount of things even on good days it is my way of trying to keep on an even keel.
To be honest though it doesn't always work, but it is the trying that counts so I keep dusting myself off and picking myself up!
Today I feel quite reflective, I am feeling proud of myself for setting up this blog, and I am really happy that I started trying to sell some of my photography and just trying! I might not always achieve the results, I might never sell a picture, but if I never try I certainly never will! You have to be in it to win it, and I love my life it is hard, and painful and not easy but I am lucky in so many ways! I feel fortunate and happy…Yes, today is a good day!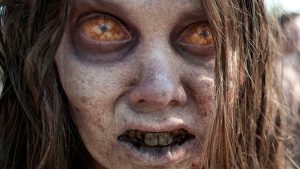 Hello everyone! So yesterday was a big day for me because I actually left the house! My dad come and picked me and Gizmo my dog up and we went to visit my nan, she hasn't been the same since my Granddad died and it is so hard being there. I struggle seeing her so depressed and sick with Alzheimers yet unable to do anything to comfort her, but I love how happy she is to see us and it was so nice to just sit and chat with her. I showed her my knitting, my first real go at it and she was impressed and said it was even and neat! That made me so happy because my Nan used to knit a lot!
I came home and made dinner I made my hubby fish and I had a vegetarian choice with sweet potatoes and vegetables then we went to bed. I am getting into bed on average about 8pm at the moment, my pain starts getting bad in the evening and its comfier to lie in bed and watch TV there than try to sit in pain on the sofa. We watched the first episode of Mr Robot and OMG this season looks like it is going to be good already! I cannot wait to watch the rest it is one of those rare shows that really blows your mind and makes you think it is different and creative I just love it!
But today I woke up feeling tired, so tired it took me an hour to be able to get out of bed and another two just to be able to shower! My pain is bad especially in my legs and arms and honestly I just want to go to bed! I want to get up and do things but I think it will be me just chilling with my dog and either reading or watching my shows! Urgh I hate days like this when Lee is at work and I am here feeling demotivated, depressed and guilty because I cannot do the housework! Can someone send me a house elf please???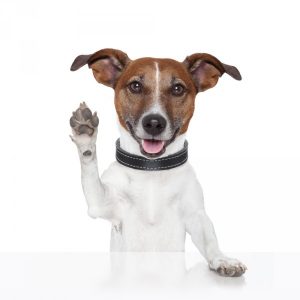 Well this has been something I have wanted to do for a while and to be honest have been not well enough to set up. I don't get to go out of the house much and if I am honest I do not get visitors unless I am related to them so I find I can get lost in my head a lot! A blog is a good way of getting my thoughts and feelings out and I found it really helped back in the day when I had a livejournal!
Since christmas I have really struggled with fatigue, napping in the afternoons and sleeping for 11+ hours a night meant I was getting nothing done! Then a random blood test found I was really anaemic and I had lots of investigations to try and find out why, they found nothing so put me on iron tablets! Now usually I am not an advocate for throwing medications at things and hoping they go away, but I feel so much livelier now they have kicked in! I mean honestly I can make it to about 8pm before needing to go to bed and not having to nap every single day now which means I can actually get things done like light housework and yoga a couple times a week!
Now naturally I am an organiser so I have a schedule, if I didn't I would get nothing done and would feel so useless and that is just not me! So I divided my house into sections, 1) living room and small hallway 2) bathrooms 3) Main bedroom and each gets a day! So my week is usually planned for example monday section 1, tuesday yoga, wednesday section 2, thursday yoga, friday section 3 and it rolls on like that.
On days when I have to go out for doctors visits or to see relatives etc I don't do yoga or housework and it rolls to the next day! Anyone who has a chronic illness that involves chronic fatigue is probably familiar with being organised like this, it is the best way to manage fatigue and still get your jobs done. I find that in this way I get my job done in the morning and it leaves me a couple of hours in the afternoon to either nap or spend a couple of hours online.
Everything is balanced on my illness, every day is whether it will let me do the things I want and there are times when a week goes by and I have not been well enough to do either housework or yoga, or I might feel wonderful in the morning and by the afternoon in so much pain I go to bed! The pain and fatigue mixed with depression and anxiety mean that every day feels different and though most people will make comments about how lucky I am to be able to sleep in or nap I am sure if they knew they would be thankful they didn't have these symptoms!!
In this blog I hope to update every week, daily if I can though most days are pretty much the same and I wouldn't want to bore you! You will get to know my hobbies, I will post reviews of my TV shows, and most of all tell you about my illnesses and how I have found a healthy diet and yoga as much as possible has helped me personally. I am not a doctor though so although I hope to get a healthy conversation going with people I am not trying to tell you how to deal with your illness. I believe by swapping ideas and things that work for each of us we can all find ways to live better.
Rock on Beverley x