Increased pain and possible alternatives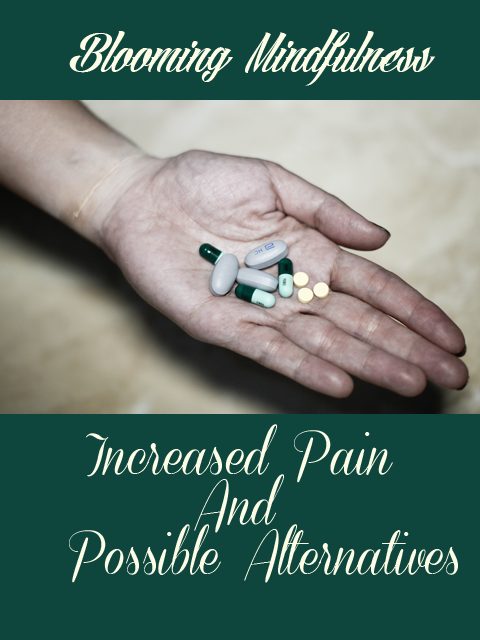 Hey everybody!
Summer is here in England, and as we Brits know that means it is hot, humid, stormy and can be raining in the morning, blazing sun in the afternoon and that night have a storm! The problem for us fibromyalgia sufferers is that means our symptoms start to shout and make themselves known and mine certainly are!
I have been having a lot of sinusitis, headaches, pressure migraines, burning pain in my arms and legs, and increased pain in my shoulders, upper back and neck…basically I hurt everywhere and the medications I am on from the doctors are not really helping anymore! Usually I would make an appointment to see someone and get my meds reviewed, but at the moment that is not really an option as getting an appointment means waiting about a month or begging and pleading every day!
So being typical me I hit google for alternative therapies and the one thing I have not been trying is supplements. The problem is as you can see from THIS LIST is that there are so many recommended for fibromyalgia how do I know where to start? I am feeling very lost and overwhelmed and wishing I could win the lottery so I could maybe have all the latest treatments and get rid of the daily pain!
However, as that is not really an option I have ordered two books from Amazon one is From Fatigued to Fantastic and Pain Free 1-2-3 both by Jacob Teitelbaum. I got them used and they are coming from the USA, but by getting them second hand I am saving almost £25!! I am someone who does believe in Western medicine, afterall I was a nurse before I got sick, but honestly I feel like it is letting me down and I need to take control of my own health!
When I was wrongly diagnosed with Multiple Sclerosis I had a psychiatrist, a neurologist, physiotherapy, accupuncture, even people to cut my toe nails so that I wouldn't hurt myself while unable to feel my feet. Now I have a different diagnosis all of that has gone away, and it is really hard for me to get in to see my GP. My symptoms however, have not changed and I sometimes feel like I have been kicked out and left to deal with it all by myself. Well if that is the case I am going to study and get my symptoms under control by myself I am not going to let it beat me!
So readers, what alternative therapies do you use? What have you tried has has or has not worked and are there any books that have helped you?
Namaste xxx