Recovering after adventures with chronic illness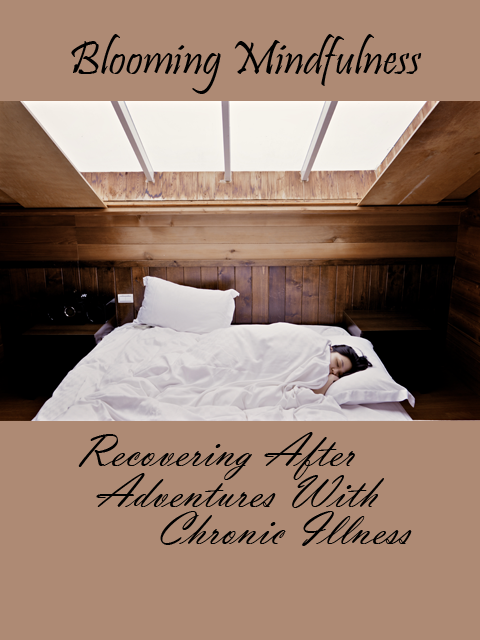 Hey everybody!
Phew what a week!!! Monday I travelled alone by train to London to stay with my best friend Louise, we both have chronic illnesses so we mainly rested, but we did go to see two plays! And then I came home, rested for one day and then went to a convention where I met some of the cast from IZombie!
London is overwhelming in itself because of me mostly being home alone and being in a small town, but add into that a convention and I feel dreadful! My pain level is about 11/10 and my fatigue saw me not get out of bed until 3pm today!!! I need a holiday to recover I think, instead I am at home and using everything in my arsenal to be able to get my body through it!
I love having these little adventures, but my body really struggles with it so I have to be careful and rest lots, which I did. Thankfully Louise understands and we only went to the plays with nothing else planned while I was there. We spent a lot of time in our PJs and resting which was a lifesaver when I went to the convention!
Now I have a pressure migraine, I am so tired and my upper back in painful, my arms and legs are burning and overall I just need time to recover. I do struggle with giving myself a break and understanding I need to rest more than most people. My father my whole life made jokes that I am lazy and he still does it now, I often feel like I let him down because I am not able to work or to keep up with things like he can.
However, I realise he just doesn't get it and I have to quiet those voices that make me want to push myself to the point where I have a flare and end up needing more meds or referrals for more care! Instead, I need to rest, to use whatever medications, lotions, potions, heating pads or anything at all that can help my body recover. I wish I could ignore my body and push through but that would be stupid, I am not well and I need to give myself a break. So I will look through my photographs from my adventures and remember it was all worth it!!
Namaste xxx