Body Positivity and Disability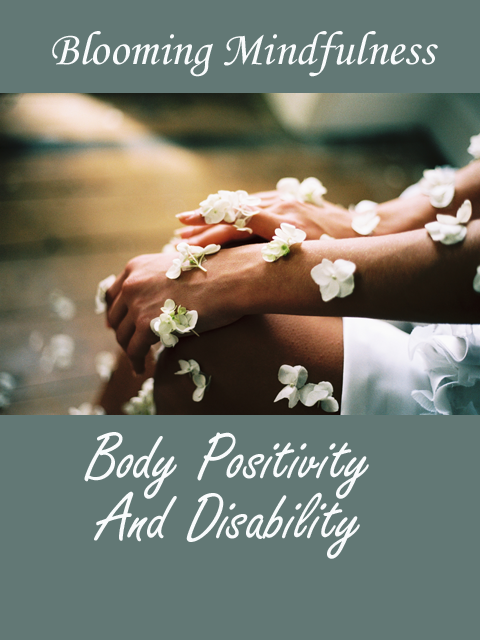 Hey everybody!
The summer is here and I am wearing a lovely skirt and a pretty vest top and I should be feeling happy but I am feeling self conscious. I suffered with eating disorders, I look in the mirror and I only see my flabby arms and my tummy that is thin but not at all toned and it makes me feel so deflated. I used to be extremely thin and toned and now my illnesses have worsened and I am struggling to feel any body positivity with my disability!
I see all the adverts with the models with perfect bodies, I watch the you tubers working out in Hollywood; and I feel that pressure on me to eat everything with avocados and to work out in the gym every day! However, I have new diagnoses that mean my neck needs to be protected more and my joined are more prone to dislocation so yoga the way I used to do it has been taken off the table.
Honestly, since I was told this I have found my fitness level has seriously worsened and my body is not as toned and really my pain and fatigue have worsened! To me doing daily yoga is important but I feel a little lost as to how to practice and how to increase my fitness without doing harm.
Now obviously people are probably going to chime in with 'get a fitness trainer' however the fact that I can rarely leave the house and the cost that is really not an option. I am kind of left with the option of you tube which is what I have been using but I feel like I am starting all over again and the motivation when my fatigue levels are where they are now and with my pain is so hard to find! I would love to just go for a simple walk, but the weather is hot here right now and I keep having dizzy spells so that is not much of an option for me to do I wouldn't want to have a fall out on my own!
So am I left looking in the mirror feeling like my outside doesn't match my inside? That I am doomed to not being able to feel healthy and sexy because I have chronic illnesses? Do you guys think this is what I should just accept or is there another way that I have yet to see or hear about? I would love some input so please leave me a comment, drop me an email, or hit me up on instagram honestly I need some help not feeling like Buddha every time I look at my tummy!
Namaste xxx
PS. I have been nominated in the WEGO Health Awards for my you tube channel and would love it if you would please click below and consider endorsing me thank you x