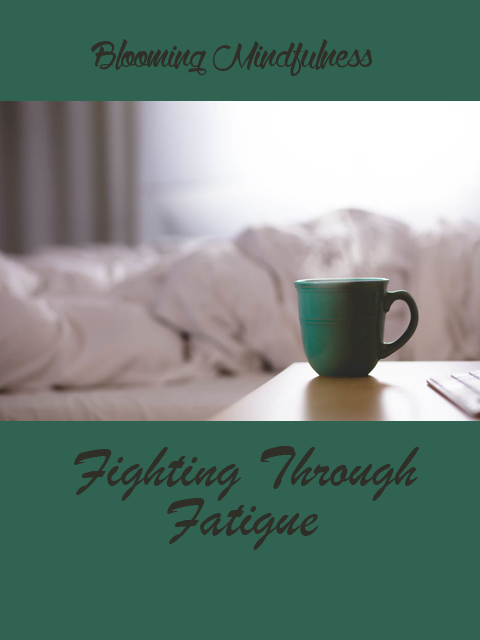 Hey everybody!
So as the year sweeps by me I find myself struggling more with my fatigue, in fact I am not sure it has ever been this bad which worries me to no end! I am someone who has always liked to be active, I have always tried to exercise, I love to read and to learn new hobbies and yet at the moment I can more often than not be found curled up on the sofa doing a zombie stare into space!
At the start of this year, I made a promise to myself to start daily yoga and to get more into crafting especially learning to knit and crochet. However, as fatigue has upped it's game I have found myself struggling to keep up with my housework no matter daily yoga and new skills!
But I am not a woman to be easily dissuaded once I have made a decision I will keep going for it no matter what and those goals are still things that I would love to achieve. So though my body is heavy and my eyes sore and gritty I am going to get with the programme and make things happen…but how I make them happen might have to change a little.
I was trying to power through a yoga challenge on you tube, I have completed it before and was determined to again. However, I just kept on failing and in fact by pushing my body too much I was in more pain as well as more fatigue. So Instead I have concentrated on more restorative yoga routines, my body needs help to keep the strength I have worked hard to get not pushed beyond it's limit! The fact that I am now able to do daily yoga again is lovely, I am now doing shorter routines that concentrate on relieving pain and helping my body to relax before bed. I am enjoying my favourite hobby again and finding my body feeling so much better!
As for hobbies, well I have kind of stalled, my pain, headaches and fatigue are ganging up on me so for now I am going to concentrate on housework and yoga. I am not one to give up or surrender though and this is a 'paused for now' not a 'I give up'.
I am also working hard to make sure I am fully rested at night by getting settled in bed, taking my CBD oil at the right times and not waking too early in the mornings. Trying to feel fully rested when you have fatigue is almost impossible, but I am doing everything I can and at the end of the day when I am tucked up in bed is there really more that I can ask of myself?
Namaste xxx