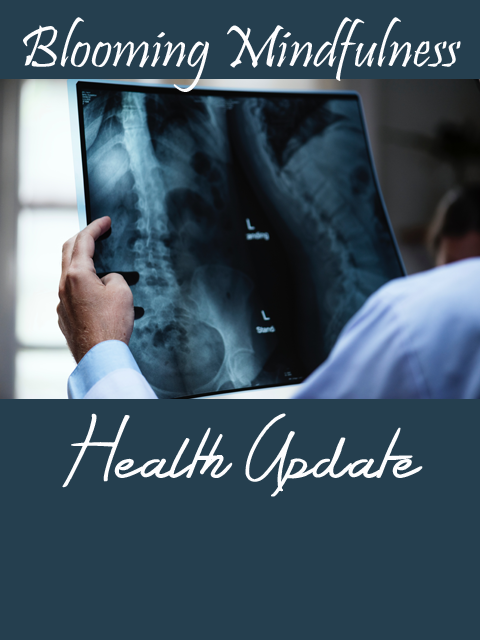 Hi everybody,
So as I sit here writing this I honestly don't know how I feel about having two new illnesses diagnosed. On one hand it is great to have some answers and to have a plan, but on the other I wanted it to be something they could cure you know? However, I wanted to give you all a health update because I feel like you guys know so much that I need to get this out there.
So over the last few months I have seen a headache clinic, and had MRI scans, and seen two rheumatologists. On Wednesday I went to see a new physiotherapist who confirmed that the consultant thought I had a type of arthritis called Spondylitis in my upper spine and neck which is why I get so much pain and stiffness.
She also told me that I have a form of Ehlos Danlos Syndrome called hyper-mobility EDS and will need long term physiotherapy and occupational therapy in order to keep my joints working. I potentially will need a brace for my one thumb and she explained that as long as I work on improving my muscle I should see improvement in the stability of my joints.
I came home feeling overwhelmed and since then my depression has dipped a little and I don't think it is because of the diagnosis. I mean it is a good thing to know I will be looked after long term, though not by a rheumatologist by the physiotherapist. I don't know why it has shaken my depression up a bit, I guess it is just a lot to take in to know that I am going to have this pain and these are potentially both illnesses that can get worse.
I think for right now the thing that has upset me the most, is that I cannot do the type of yoga I love or go to yoga class anymore because it will not help my joints. I am feeling down about that, but I will still be doing yoga with Sleepy Santosha on You Tube so that is a good thing! I am determined not to let this news get to me too much so I have things planned to try and keep my spirits up, like getting my hair cut tomorrow and going to my friend's murder mystery party next week!
So there we are, now you know why I have been a little like a hermit but I am going to be moving forward with a lot of gentle exercise, and working on improving my diet so I can be as healthy as this body allows!
Namaste xxx