It's tiring being chronically sick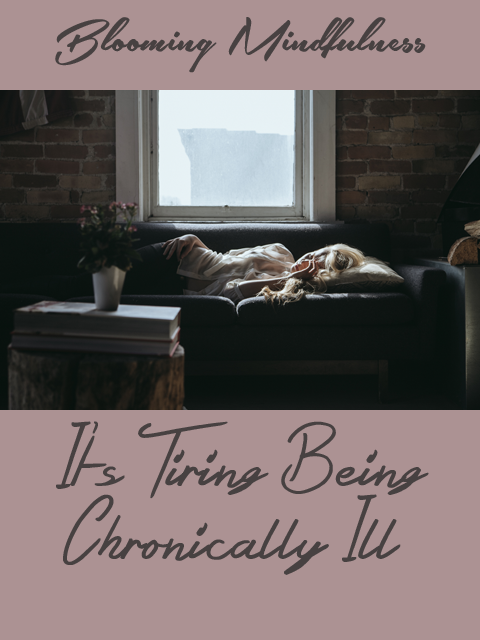 Hey everybody!
I am feeling a little overwhelmed and tired, and it is all because I want to be able to be a person a normal person and I want to do things and get things done but my body feels so heavy and painful and tired! I sometimes feel like I am trapped in a body that does not want to do the things I do so it tries to hold me back and stop me from doing what I want to do!
For example, today has been a good day I have done a short yoga sequence, cleaned the bathrooms, had a shower and now I want to write and catch up on things…but now I am in pain in the back of my head, my shoulders and upper back. I also feel so tired I keep having to retype words because my hands will not do what I need them to!
Part of me thinks it would be easier to give up and live in a dump let myself get fat and my brain go numb watching daytime TV!!! However, I am not built that way, I need to learn and grow I need to keep on top of my body which is squishier than I'd like, but I can only do my best right?
So, I know this post is a little moany, but to be honest that is how I feel at the moment! My husband is struggling too I think it is the weather! In the UK right now it is cloudy, hot and the air feels heavy. This kind of weather gives me a lot of headaches and my pain is always worse when the weather is up and down like the typical British summer.
Now, if you read my blog regularly you might be wondering how I am going to get myself back to the positive again????
Well, I have thought long about this and I think I am going to tackle things in smaller chunks! I am going to spread my work out through the day so maybe 10-15 minutes three times a day instead of trying to do it all in one?  Also, maybe break down my cleaning even more, so if there are a lot of ornaments in a room, maybe clean it over two days? Yes when pain and fatigue get's overwhelming it can be easy to give up and yes I have a little weight to lose right now, but if I am patient and keep on fighting I can do this!
Namaste xxx