Feeling frustrated at the doctors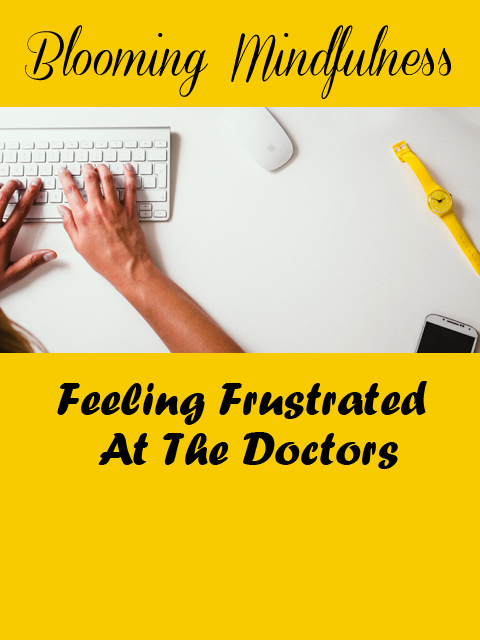 Hey everybody!
So a couple of weeks ago I posted THIS post, in it I spoke of how I feel let down since my diagnosis was changed from Multiple Sclerosis to Fibromyalgia, Chronic Fatigue Syndrome, and neurological problems they did not look into. I felt strange doing it, but I sent the surgery a link to the article and soon was called to see the doctor to discuss it.
That appointment was yesterday and I really do not know how I feel about how it went!
They listened to me and referred me to people to try and help I have been referred to a rheumatologist to hopefully take over the care of my Fibromyalgia. I have also been referred to have ultrasounds on my shoulders to check what is going on and why I am getting so much pain and cracking with them.
I have also been referred to a therapist, I think because of my chronic depression which has flared, but I wonder if they are thinking some of my symptoms are in my head? She did say at one point that Fibromyalgia is a 'dumping illness' that is used when no other diagnosis can be found and that it cannot be cured.
I sometimes feel as if Doctors being scientists are only interested in illnesses that can be cured or measured. As my illnesses are mainly causing me extreme pain and fatigue neither of which can be cured or measured they really do not know what to do with me!
I sit here before you frustrated but slightly hopeful, maybe something will be found that they can latch onto and that will get me the help I want. Or maybe who I have been referred to will know the latest research and will know how to deal with my neck and shoulder pain which causes headaches and pain without just throwing medication at me???
I will keep you all informed as things progress, I am unsure what to do about the fact the doctor prescribed me Morphine for pain and feel a little disappointed that something else was not suggested…still I am willing to try anything at this point and cling to the hope that next year will bring me some good care.
Namaste xxx